•Product name:
AC Ryan PlayOn! HD Essential media player
•Expected price:
Rs 4000 4500 4200 (purchased for Rs. 5350 during August 2012)
•Shipping charges:
Included in the price above (shipping charges approx. 200-250 Rs. via DTDC).
•Manufacturer page URL:
http://acryan.com/sg/playonhd/34-playonhd-essential-full-hd-media-player.html
•Specifications:
From the link above:
A
V Output
HDMI Interface up to Full HD 1080p
Composite Audio/Video
SPDIF Coaxial
SPDIF Optical TOSLink
Storage
3.5" SATA/SATA2 Hard drive (up to 2TB for internal storage)
Hard Drive is optional
External File System
FAT / FAT32 / NTFS / EXT3 / HFS+ (without Journaling)
USB Connectivity
1 x USB2.0 Slave Port
2 x Hi-Speed USB2.0 Host Ports
Video System
480p / 576p / 720p 50Hz / 720p 60Hz / 1080i 50Hz / 1080i 60Hz / 1080p 50Hz / 1080p 60Hz / 1080p 24p
Video Formats
ASF / AVI / DAT / FLV / MPG / MP4 / M2TS / MKV / MOV / M4V / TP / TS / TRP / WMV / VOB / IFO / DVD-ISO / BD-ISO / RM / RMVB
Video Codecs
MPEG-1 / MPEG-2 / MPEG-4 SP/ASP/AVC (H.264 | X.264) / XviD / DivX / WMV9 (VC-1) / RealVideo 8/9/10
Audio Formats
AAC / LC-AAC / HE-AAC / MP2 / MP3 / FLAC / WAV / MS-ADPCM / WMA / OGG / Vorbis / PCM / LPCM / COOK / RA-Lossless
Audio Output
Passthrough & downmix to stereo:
Dolby Digital AC3 5.1
Dolby Digital Plus 5.1/7.1
Dolby TrueHD 5.1/7.1
DTS 5.1
Multi-Channel Passthrough & downmix to stereo:
AAC 5.1/7.1
FLAC 5.1/7.1
Image Formats
JPEG / HD JPEG / BMP / GIF / TIF / PNG
Subtitle Formats
SRT / SMI / SSA / SUB / IDX+SUB / PGS
Cooling
40mm Low-Noise Fan (for HDD Cooling)
Warranty
2 Years Hardware Warranty
1 Year Accessory Warranty
•Description:
The media player was purchased purely for FLAC playback; using the digital coaxial output from the player to be fed to a DAC. The firmware is the stock firmware that was shipped with the player.
•Reason for Sale:
Got a laptop which shall be used for FLAC playback henceforth.
•Product condition:
9.9 of 10. The plastic sticker on the front glossy plate is intact. No scratches, scuffs, dents, discoloration or physical damages to the unit or the bundled remote. Please feel free to send back the unit to me, if felt otherwise.
•Purchase date:
August 2012 from AC Ryan India's official retailer - AQTronics.
•Remaining warranty period:
1 year and 1 month. The unit is covered under a 2-year warranty period. Shall give a week's testing warranty.
•Warranty available in:
India
•Invoice Available:
Yes
•Original Packaging Available:
Yes
•Shipping from:
Surat, GJ
•Shipping to:
All over India.
•Preferred courier:
DTDC
•Payment options:
NEFT to my ICICI savings account.
•Snaps: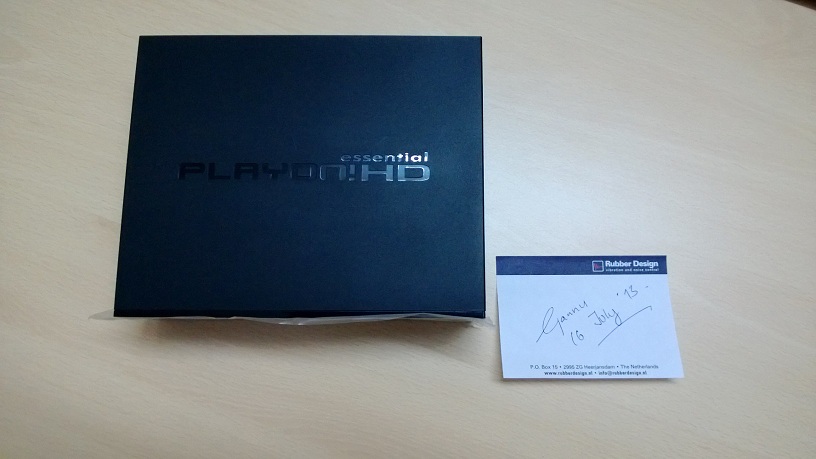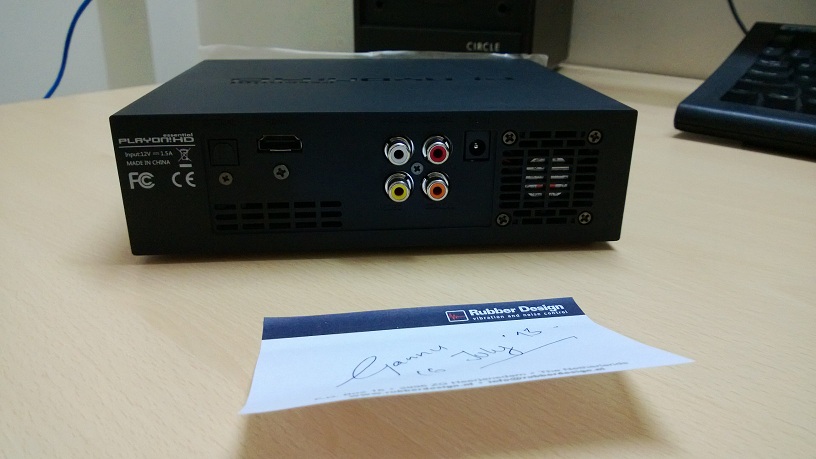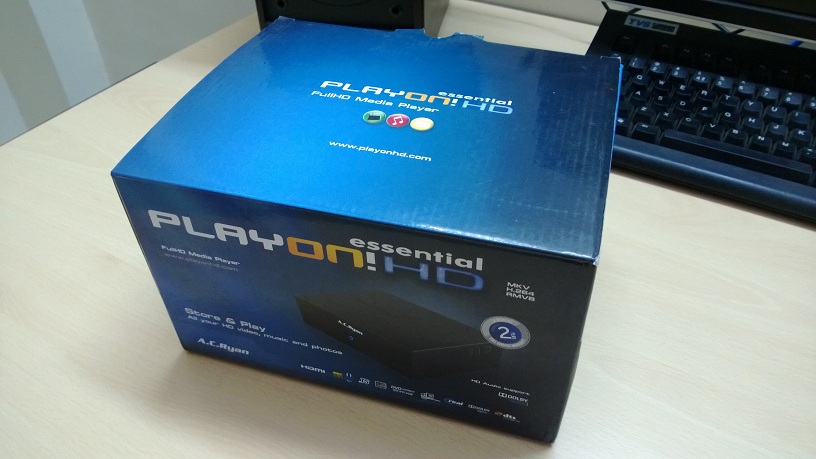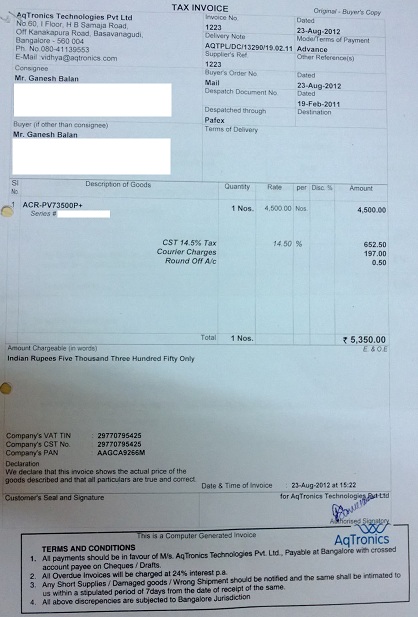 This is a very capable media player which supports a 3.5" internal hard disk that can be installed within the player. The player has a slightly sluggish/slow user interface but works well with all the media formats. Played everything that I threw at it which my Samsung LCD wasn't capable of. The tiny 40mm fan is a bit noisy/whiny but is easily overshadowed by the home theater's sound. The buyer can disconnect the fan from the board and keep it aside - the unit can work very well without this fan.
For those who are interested, a few reviews of the player:
http://www.hardwareheaven.com/revie...onhd-essential-media-player-introduction.html
http://www.kitguru.net/networking/zardon/ac-ryan-playonhd-essential-review/
http://hexus.net/ce/reviews/audio-visual/28387-ac-ryan-playonhd-essential-1tb-media-player-review/
http://www.digitalreviews.net/reviews/video/ac-ryan-playonhd-essential-reviewed.html
Can bundle a free 1.5m unused HDMI cable along with the player.