I anticipated that prices would be comparable but this is ridiculous. Its better to buy X version than non-X.
buy the X-version and run it on eco mode.
BTW... Whos the retailer.
thank you
@The_King
First retailer got some pricing. You can only laugh at prices like this.

View attachment 157982 View attachment 157983 View attachment 157984
In US, There is 70 USD price difference between X and non-X R7000 CPUs(MSRP price)
Street price difference is just 20USD due to festive discount. This discount on X series CPUs is supposed to end today 20/1/23.
That means that X-series CPUs will get price increase and non-X will remain same.
In my opinion its better to wait for a month or so.
Note: @Moderators @Admins Request you to end this "This message is awaiting moderator approval, and is invisible to normal visitors.". thank you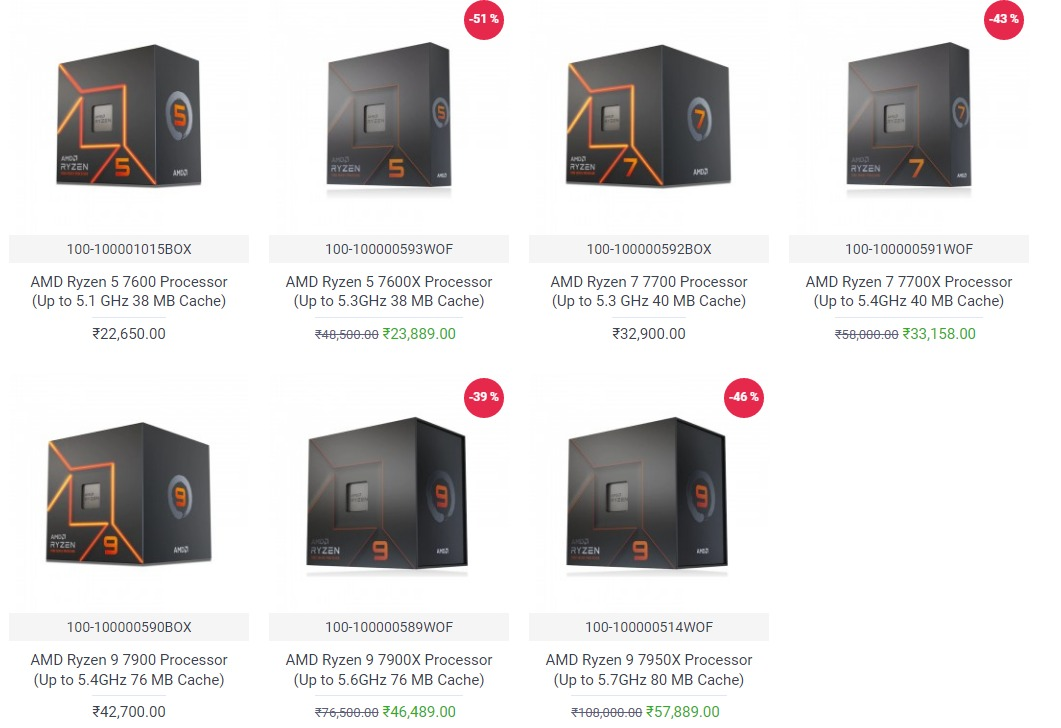 Last edited: