So i have a brand new sealed box Canon A495 with a Camelion charger + battery , case for sale...
No bill , received as Diwali gift
Do not need another camera
I think its been opened by the dealer but has been sealed back and then taped.
I have personally NOT opened the box. I can open and take photos IF someone shows genuine interest, don't want to go from a sealed box posting to opened box
Photos :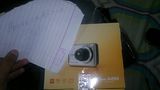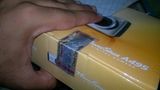 Well eBay price seems to be about Rs. 4900 , so i think that should apply here right ?
Questions , comments... fire away below. My first sale per se so do let me know if changes are required.