SOLD
I'm selling a 3 years old nicely maintained ACER 4520,

PICS :
ALBUM
Images with exclamation marks can be viewed by downloading, the thumbnail cache is giving some problem.

(
1GB SODIMM Asint RAM not with this it's for sale separately @ Rs.550
)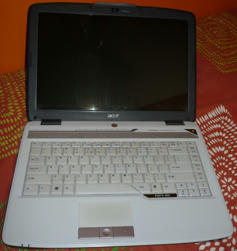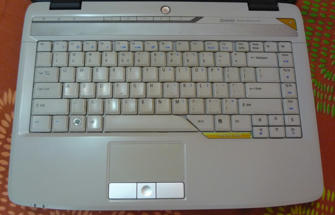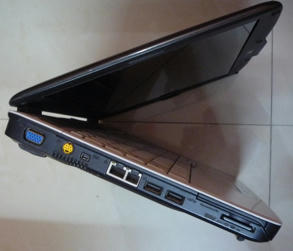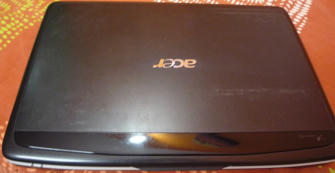 Configuration :

Acer Aspire 4520

Processor : Mobile Dual Core AMD Turion 64 X2 TL-60

Motherboard Chipset : nVIDIA nForce 7000M-610M

Memory : 1GBx2 DDR2 667Mhz Transcend (under warranty) (total 2GB RAM)

LCD : Samsung LTN141W3-L01 [14.1" LED] Anti-Glare

Optical Drive : HL-DT-ST DVDRAM GSA-T40N

Charger : 3 moths old new charger.

Battery : Original Acer Supplied Sony 6 Cell, gives around 30-40 mins bakup in WinXP.

It'll come with original packaging, a laptop stand, a Belkin cooling pad(broken stand), driver CD and Latest Drivers.

For more details regarding the configuration download Everest system summary attached at the end.

Comes Preloaded with WinXP-SP3 and Win 7 Ultimate.

It could run NFS-MW, CS, Warcraft and similar games on it a week ago. So it's a pretty decent lappy.

Condition/Faults :

It was serviced, cleaned and TIM(Arctic Cooling MX-2) was reapplied about 2 months back. So it's pretty neat and clean.
There's a small scratch on the LCD




Right side hinge is loose thanks to Acer Servicing and us for not having enough time to check it.




DvD Writer works intermittently



MAJOR FAULT : There was a recent problem with the main-board as it started working intermittently and stopped working a few days ago completely, it requires GPU/chipset re-flowing for working properly.

Since I'm buying a new notebook, I'm willing to sell it for Rs.5000 in the current condition.