Condition:
9/10 (Case's zip is kind of uneven. Need to put effort to close/open, lil part of cloth has come off)
Purchase Date:
14th September, 2010. (Received BRAND NEW piece as replacement in Oct, 2010)
Source of Purchase:
Musica Acoustics, Japan .
Warranty Details:
Till Sep. 2011
Amount Paid:
Rs.8,000/-
Product Location:
New Delhi.
Reason 4 Sale:
Upgrading.
Review:
Radius DDM Review - Head-Fi.org Community
Radius HP-TWF11r Review and Impressions thread - Head-Fi.org Community
[Review] Dual dynamic driver: Radius HP-TWF11R inner earphone - pleasure pleasure little treasure - Head-Fi.org Community
Pics :-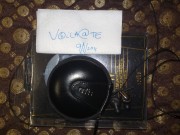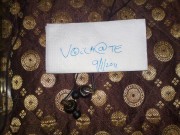 Price of new is 8,000 from M-A, Japan
I am asking Rs.4,500 Shipped.
Have Box,Bill (little bit scrapped off from top due to unpacking) and all the accessories.
Accepting Cash(Local Pickup), Cash Deposit/NEFT.
*PM* me if you are interested.
Thanks