Well-Known Member
Veteran
Aug 8, 2009
2,310
2,030
327
37
I had to do the same when I got a love letter from customs. Went there with CC statement and invoice, they caculated the customs right then and there adn told me it would cost so and so. Next day the postman came to my place and delivered the package, I had to pay the calculated customs duty and 30rs additional handling charges for India Post.
Yes, it was me. I had a shipment from Creationwatches Singapore that had an Orient watch. It got stuck with Customs with the status "CN22 Missing or Inappropriate". The package remained like that for 3 days. I then emailed the Invoice from Creationwatches, the Credit Card statement showing the amount of the transaction (other areas greyed out) along with a cover letter to Kolkata Customs. The email for Kolkata Customs is:
pad-kolcusport@gov.in
Post that point after 2-3 days, my shipment was released by Kolkata Customs along with 42% Customs Duty (42% on Declared Value). In this case the Declared Value on the package was same as the Invoice ( $167 SGD).
Here are the relevant screenshots showing that the tracking status, the CN22 form that was indeed attached, the Customs Duty Slip which came along with the shipment. (I had to pay the duty when the local Postman came to deliver my shipment):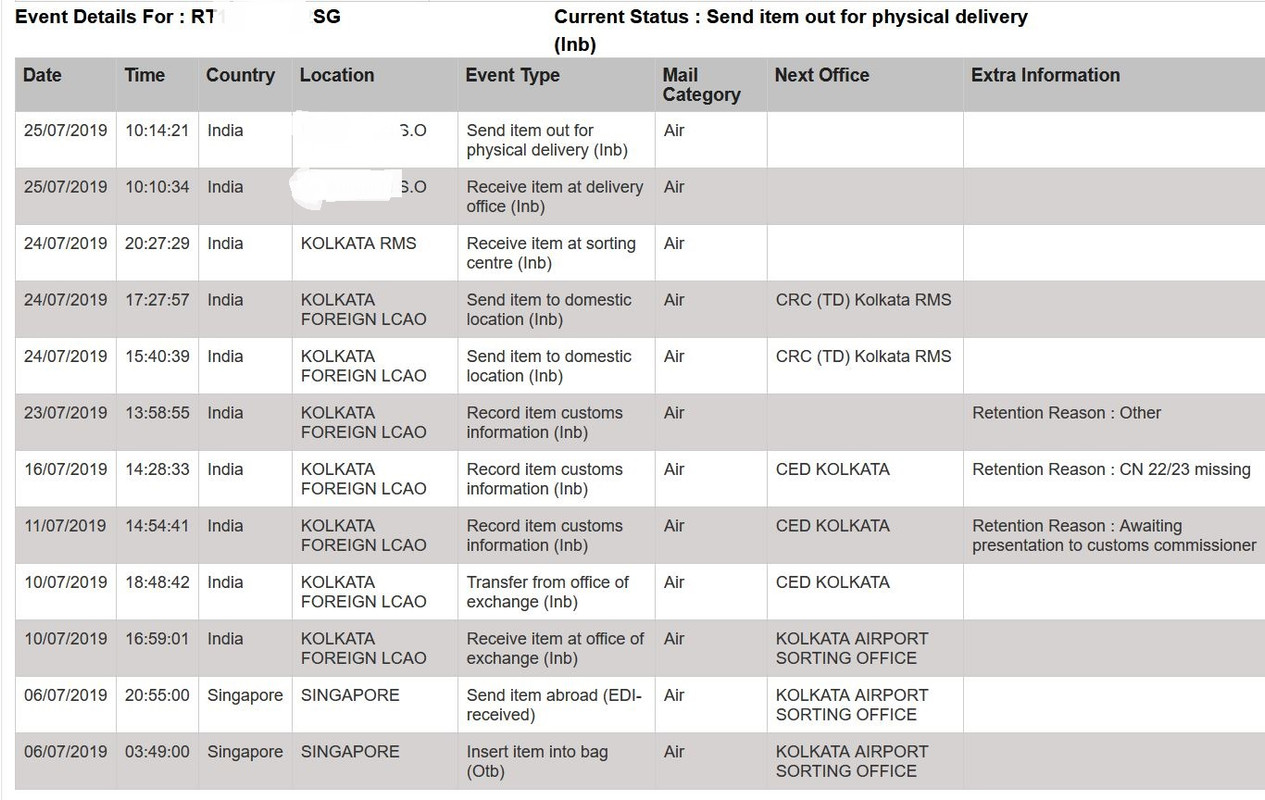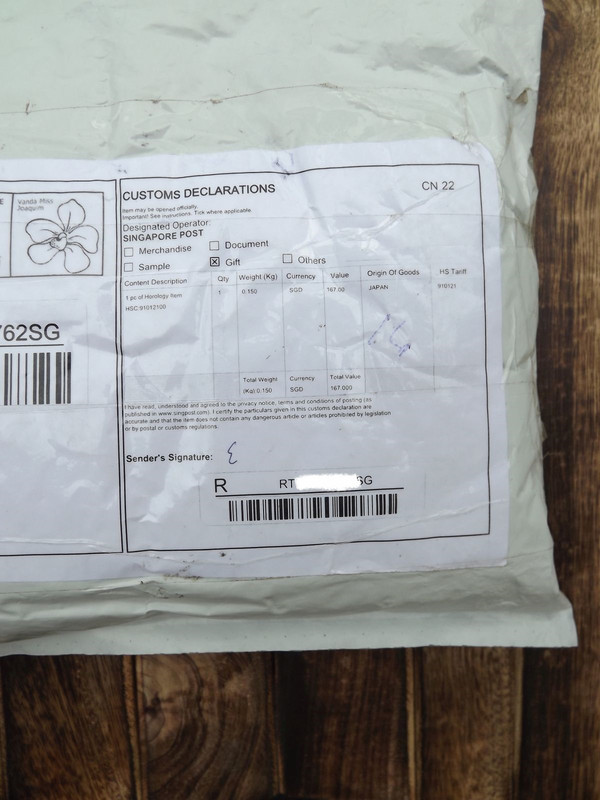 CN22 Form with Full Declared Value.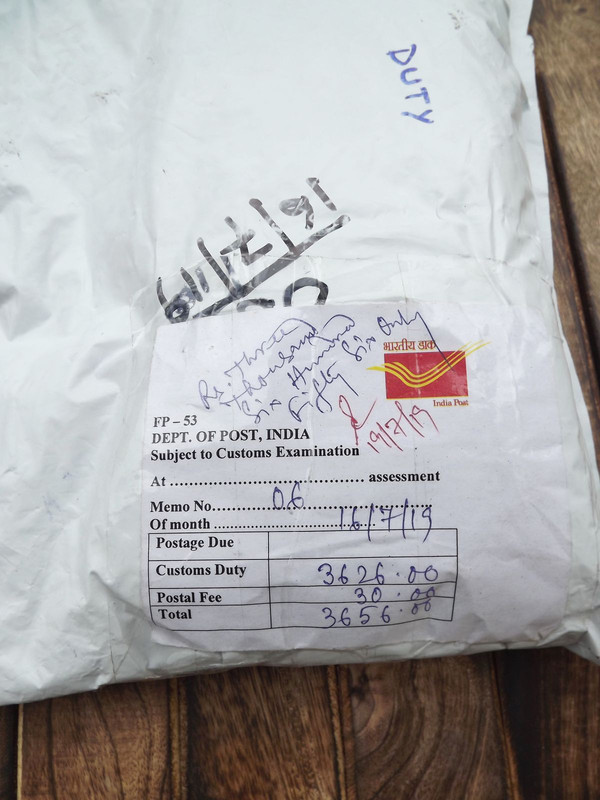 Customs Duty Slip showing the amount I paid (Rs.3,656/-) at the time of delivery to my local Postman.
Post automatically merged:
@dissel
: Yes, I have 3 shipments. All 3 of them are in the queue in Kolkata Customs with the status "Retention Reason: Awaiting Presentation to Customs Commissioner". Two of them since last week have been showing that same status without any change or updates. All the shipments are below $20 (USD).
What's worse is, India Post website is not working properly and half of the time the shipping details aren't loading completely as can be seen from the screenshot below:

Looks like Kolkata Customs has huge parcel load and is taking their own sweet time to clear them. The wait is very frustration. In the months of April-May I remember receiving my AliExpress shipments from Kolkata Customs within 12-13 days flat.
Last edited: