If you can see the green dot, I'm online ;-)
Veteran
Mar 24, 2005
4,106
804
208
Since past some days I'm trying hard to apply for jobs on Wipro website its just throwing errors and errors.
Seems their HR team doesnt want anybody to work in their company and have listed the jobs for only some show-offs!!

I have /obtained/ received proper login information from Wipro upon successful candidate registration.
I'm able to login properly and update my candidate profile successfully on Wipro as well.
But whenever I try to apply to any job there, I'm unable to do so as I get the following errors:--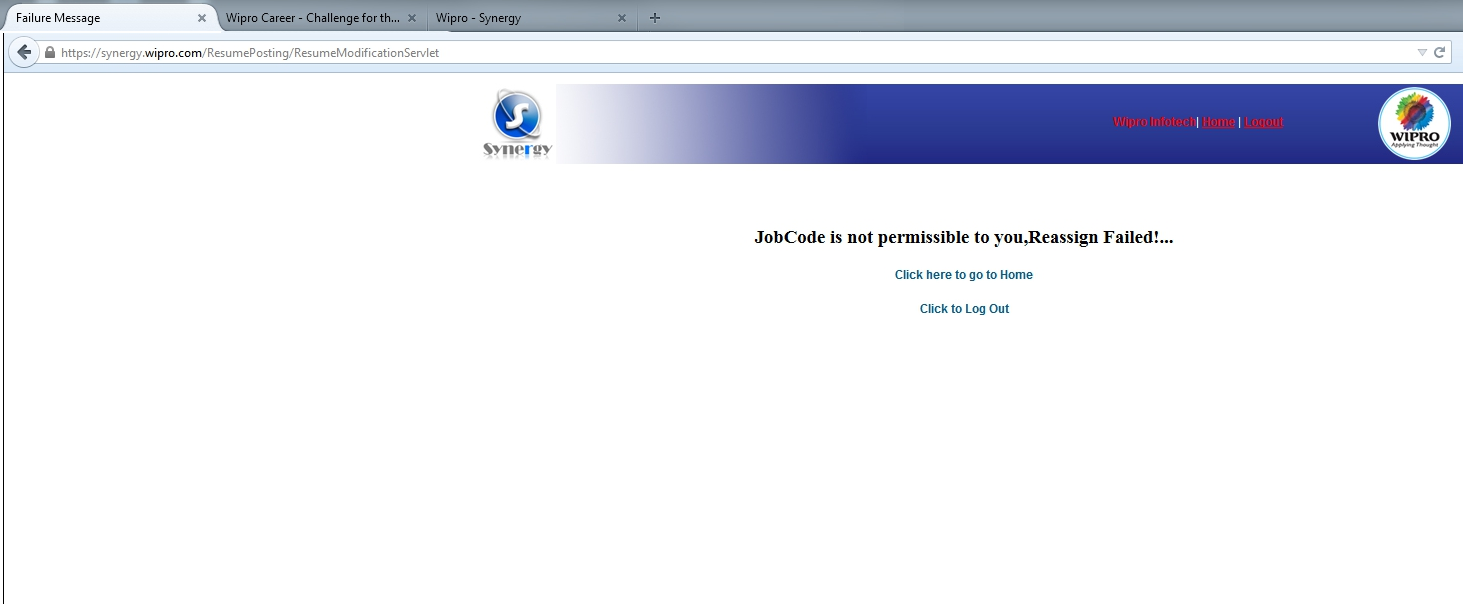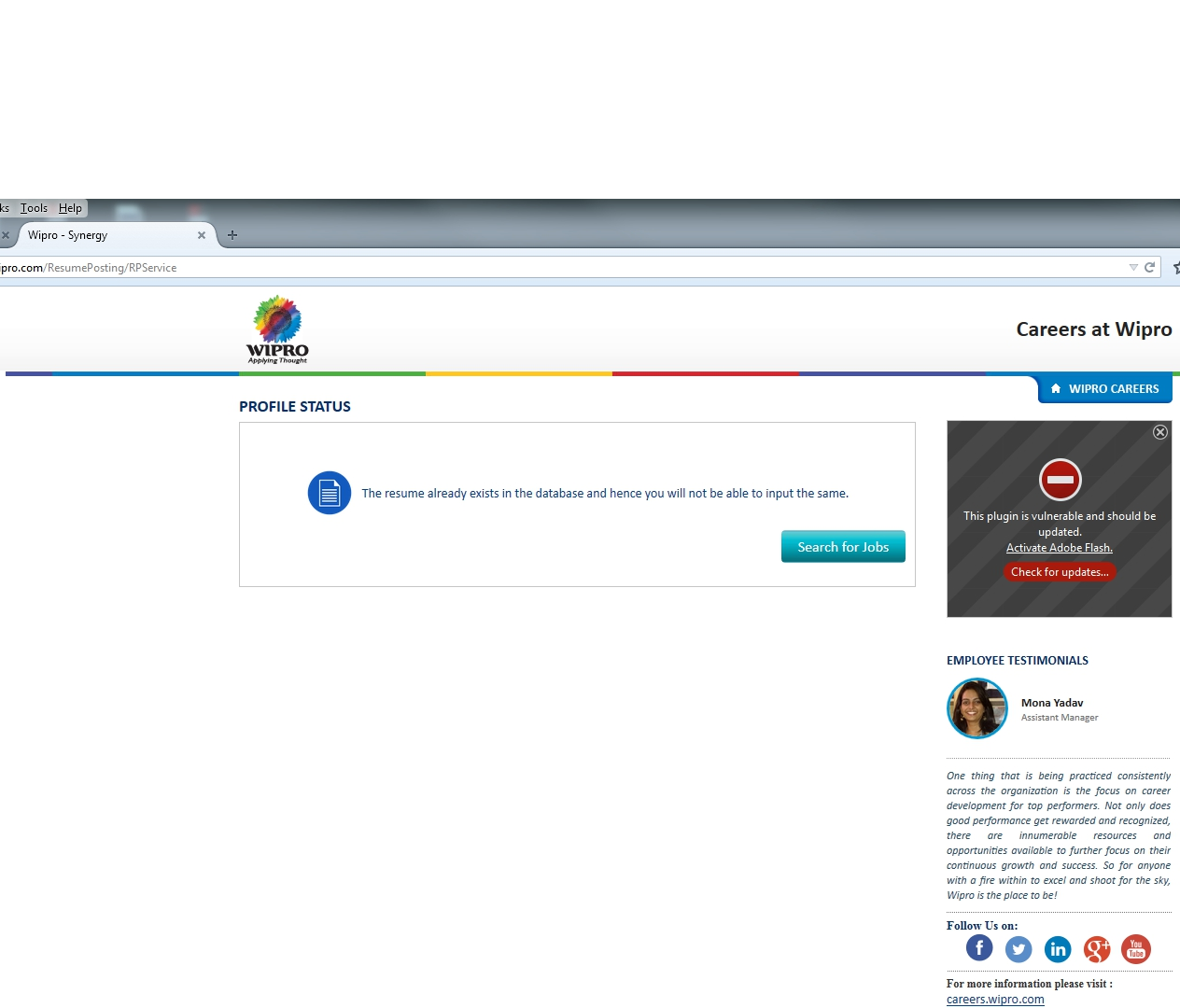 No matter even though I have a valid job code or I apply directly via their careers section after login in.

Not expected from such cos. or may be its true for what public trashes about Wipro.