ASML's a dutch company making 7nm and below process equipment
The Trump administration mounted an extensive campaign to block the sale of Dutch chip manufacturing technology to China, with Secretary of State Mike Pompeo lobbying the Netherlands government and White House officials sharing a classified intelligence report with the country's Prime Minister...
www.reuters.com
SMIC introduces an advanced 14nm production process as it tries to close the technology gap with the west.
www.eetasia.com
China SMIC has a N+1 process that's similar in performance but not quite 7nm. Samsung and TSMC/Taiwan both have a stable 7nm process but SMIC buys it's Lithography equipment for EUV from ASML.
Anyway Huawei/Kirin and such, all use CPUs by SMIC - or they buy low end CPUs from Qualcomm/Snapdragon/USA. So buying a Huawei phone or 5G still requires CPUs made by the USA/Europe THOUGH SAMSUNG/TSMC also have the technology.
The mainland Chinese foundry Semiconductor Manufacturing International Corp (SMIC) has produced its first production silicon for Huawei on 14nm FinFET technology.
www.extremetech.com
The significance of SMIC shipping a Huawei SoC is that a mainland Chinese foundry is shipping the chip at all. I'm willing to grant that we've seen no silicon and don't know the characteristics of SMIC's 14nm node. Since there is no standard-setting body that defines what "14nm" is, it's certainly possible that SMIC's 14nm FinFET node might look more like Intel's first-generation 22nm node in certain respects. None of that really matters. It's still a major achievement for SMIC to be shipping a part this close to the leading edge.
We often talk about how the number of foundries at the leading edge has shrunk with each generation, down to just three at 7/10nm — Intel, Samsung, and TSMC. SMIC isn't ready to talk about 7nm just yet, but it already has a process it calls "N+1" heading into production,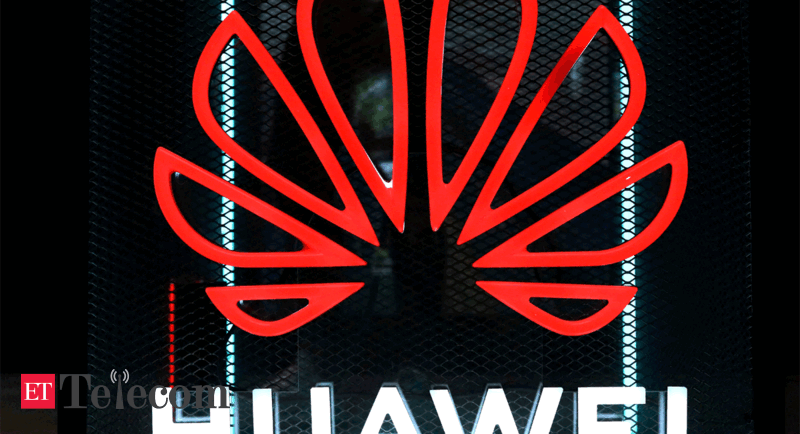 The latest U.S. government action against China's Huawei takes direct aim the company's HiSilicon chip division--a business that in a few short years ..

telecom.economictimes.indiatimes.com
HiSilicon's Kirin smartphone processor is now considered to be on par with those created by Apple Inc and Qualcomm Inc --a rare example of an advanced Chinese semiconductor product that competes globally.
HiSilicon is also central to Huawei's leadership in 5G, stepping into the breach when the United States cut off access to some U.S. chips last year.
In March, Huawei revealed that 8% of the 50,000 5G base stations it sold in 2019 came with no U.S. technology, using HiSilicon chipsets instead.
The 2.1 billion investment by the Chinese govt is to expand production capacity of existing SMIC facilities.
As the US moves to cut Huawei off from global chip manufacturing, experts say flagship Chinese fab SMIC is a poor substitute.
technode.com
It's much harder for Europe to remove 4g+5g networks because they are tied to each other using Chinese equipment.
Losing access to higher-end chips produced by TSMC, such as Kirin 1100 and
Tiangang
, a 7-nanometer chipset designed for 5G base stations, would leave Huawei unable to make its flagship smartphones and 5G towers.
SMIC has the capability to produce 14-nanometer wafers and the company has already started producing the Kirin 710 chipset for Huawei's low-end Honor smartphones, "SMIC can't produce anything smaller than 10-nanometer and the cutting edge chips that Hisilicon needs for the Kirin chips is 5nm…It's generations behind,"
the defect rate of 14-nanometer chips produced by SMIC is so high that Huawei will have no choice but to rely on TSMC to produce wafers under 16nm. About 50% of all the microchips that are made anywhere by anyone involve US manufacturing equipment," said Capri.
Post automatically merged:
Post automatically merged:
Pretty much out of nowhere UMC let fly a press release about taping out a 14nm test chip with ARM and Synopsys IP which was quickly followed by an SMIC 14nm press release about a joint venture with Huawei, Qualcomm, and imec. It caught me a bit by surprise since I spent time with both…
semiwiki.com
Do EDA and IP companies really have the bandwidth to support all five foundries with silicon proven FinFET tools and IP? And without the full support of the design enablement community how are all five foundries going to make money?

Intel 14nm, Samsung 14nm, and TSMC 16FF+. If and when SMIC and UMC are FinFET capable there will be five very different versions since UMC is licensing the IBM version and SMIC will be developing their own. UMC is expected to start FinFET production in 2016 (2017 would be my bet) and SMIC in 2020.
Last edited: