Well-Known Member
Veteran
Apr 11, 2007
6,215
1,386
301
Seeing ANY OF the measures my major countries of the world, does not inspire confidence one bit. In my opinion, something Trump said, really put things into perspective for how these 1% (the leaders of the world), are planning on dealing with this epidemic right now.

President Donald Trump expressed optimism Thursday that the novel coronavirus would eventually be contained and eliminated in the United States, even as he acknowledged it could get worse first.

edition.cnn.com

He may be dumb, but his senility exposes the inner machinations of the geopolitical structure rn - as with Sars, as with Mers; the epidemic came with a bang, flatlined, and then vanished as a memory for so many people. Trump is being coy about this, but it really is alarming to say the least.

~Engineer.AI
The difference with SARS is people got sick first then they became transmitters. With COVID, they may show no symptoms yet still be spreaders and in some cases super spreaders as happened with a church in Korea. Korea has completed testing of over a 100k people. That's why the numbers of affected spiked.
Where the Americans are being late is testing. Their numbers are low because their testing is only in the hundreds to date. Meaning, once they ramp up testing which will happen once the test kits are ready in just over a week's time then the number of affected in the US will go up.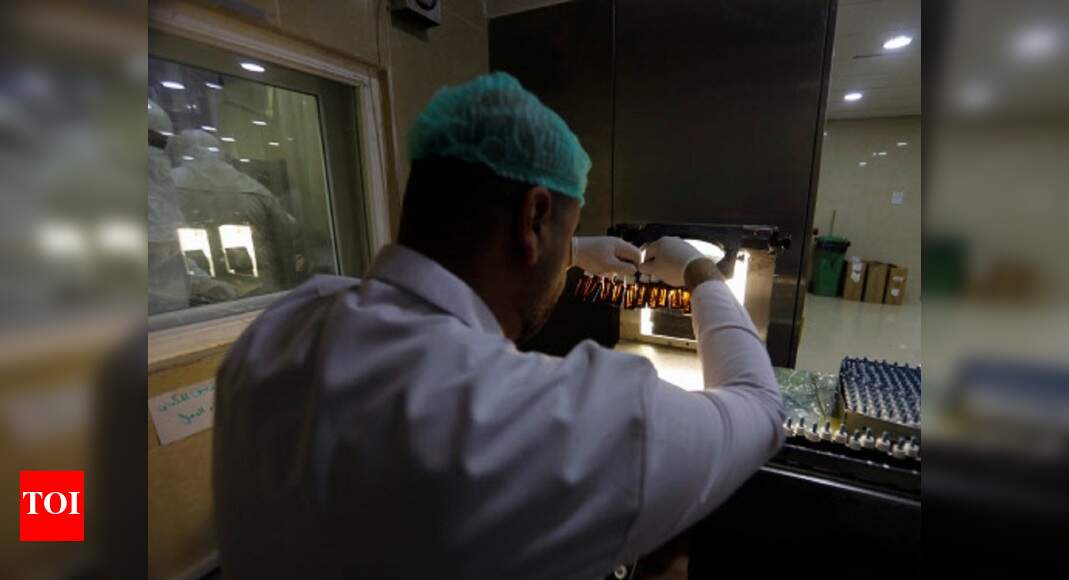 India Business News: India, the world's main supplier of generic drugs has restricted export of 26 pharmaceutical ingredients and drugs made from them, including paracetam

timesofindia.indiatimes.com
It means we think we will need them. So bad news for our customers
The way the virus goes away is it mutates into something less deadly .There is an inverse relation between virulence & transmissibility. More virulent less it spreads and vice versa.
Post automatically merged:
First SMS from the govt i got
Novel Coronavirus spread can be stopped.
Cover your mouth properly while coughing & sneezing. Wash hands with soap frequently. Avoid touching your eyes, nose & mouth.
Avoid close contact with anyone with cough,fever or difficulty in breathing
If required contact nearest health facility or dial helpline No. 01123978046
See how the Vietnamese Health dept did it
Post automatically merged:
The total deaths caused in a month by dengue, malaria, cholera and diarrhoea in India are probably twenty times higher than this Corona Extra.
I can't find any info on number of
deaths
for these diseases. So what is your source for this twenty times higher per month
Number of cases ? yes. There are loads
Only H1n1 deaths are mentioned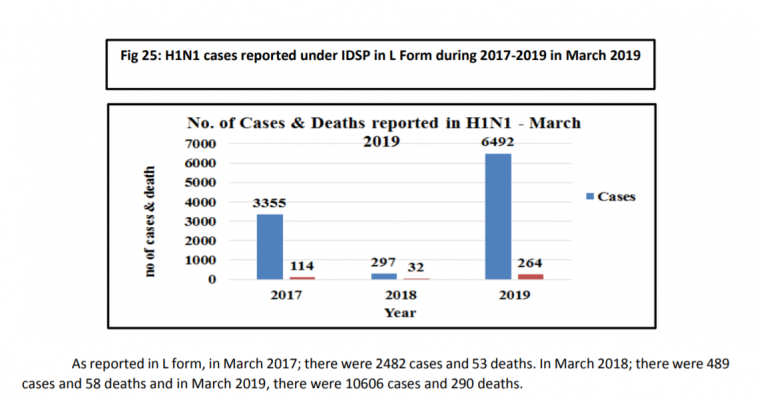 264 on March 2019, varies depending on the month
US loses many more more to flu annually.
Post automatically merged:
Actually the
ministry of health & family welfare
has put out quite a few vids in the last few days
Testing numbers look decent so far
As of Mar 05
3,542 tested, 29 positive, 3,513 negative, 92 in the process. Out of the 29 positive, 23 are being re-tested in Pune
This means pretty much every one that arrives here from affected countries gets screened automatically. This happens currrently in 30 airports across the country
They've already cancelled Indian visas for people coming from those countries.
The Americans have only managed a few hundred to date which is bad. CDC are still working on their test kits. I expect their affected to spike as a result in the coming weeks.
South Korea has conducted over 100k tests
China's testing rate is 1.5 million per week.
Last edited: