Well-Known Member
Veteran
Apr 11, 2007
6,215
1,384
301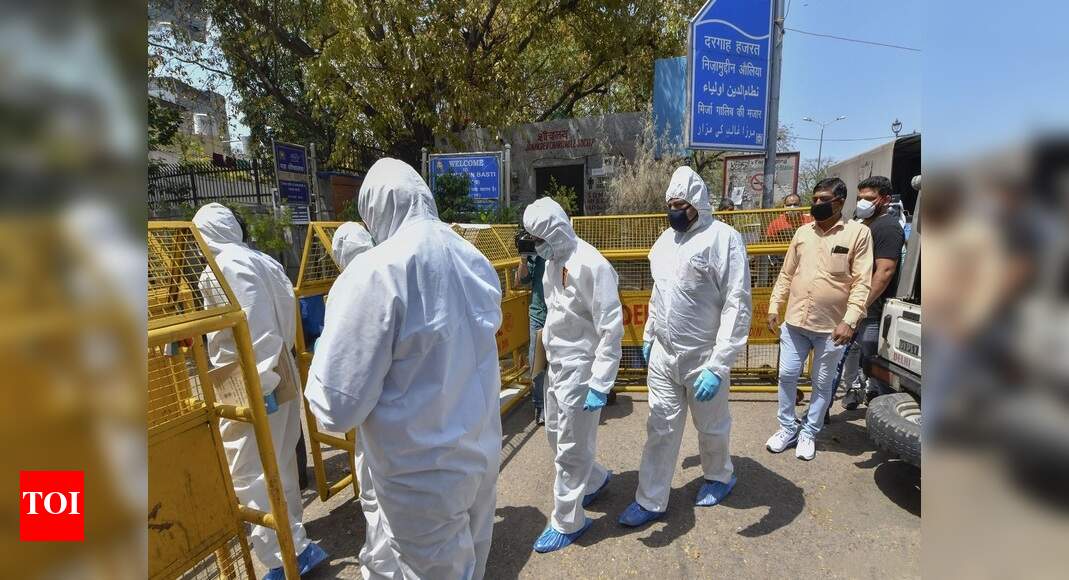 India News: India's death toll from the Covid-19 outbreak surged past 100 with 27 patients succumbing to the infection in the past 24 hours or so, the highest num

timesofindia.indiatimes.com
This is a pretty major statement. It means we don't need wards with negative pressure (as is the case with airborne infectious diseases) to treat C19 patients as was initially thought.
The government also allayed concerns over the spread of the virus through air, clarifying that the infection only transmits via droplets released due to coughing, sneezing and from the breath of a Covid-19 patient.

"The coronavirus infection is not airborne but a droplet infection. Had it been an airborne infection, every person in a family of an infected person would have caught the virus because they all would be breathing the air infected by the family member. The same would apply for other patients in a hospital. In some cases, scientists have found it in some settings," said Dr R R Gangakhedkar, head of epidemiology and communicable diseases at Indian Council of Medical Research (ICMR).
This could explain how that 7yr old survived a few days with all her family members infected.
Also want to post another link about masks and which to use and when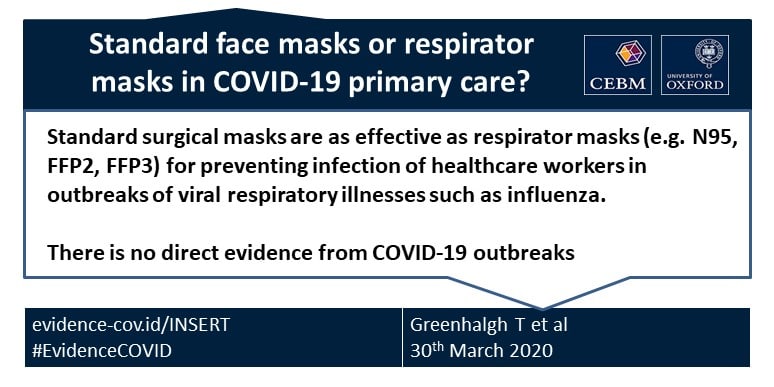 Evidence from studies not done in COVID19 populations provides cautious support for the use of standard surgical masks in non AGPs.
www.cebm.net
If you're not a health care worker performing procedures on a patient that induce them to repeatedly generate aerosols or a cop subduing an infected patient then you don't need an N95 mask. Like i see so many videos recommending. Increasingly i feel these videos are not for the public but explicitly for health care workers who are in constant contact with infected patients. Who also need more than just a mask to keep safe.
You don't need an N95 to go out shopping. A surgical mask will work fine and it does not even need to be fit checked. Don't freak out if some one coughs in the line.
A surgical mask is fine even for community health workers that get within a meter of a patient.
That surgical mask might be compromised if some one coughs repeatedly in your face. And how likely are you to allow that to happen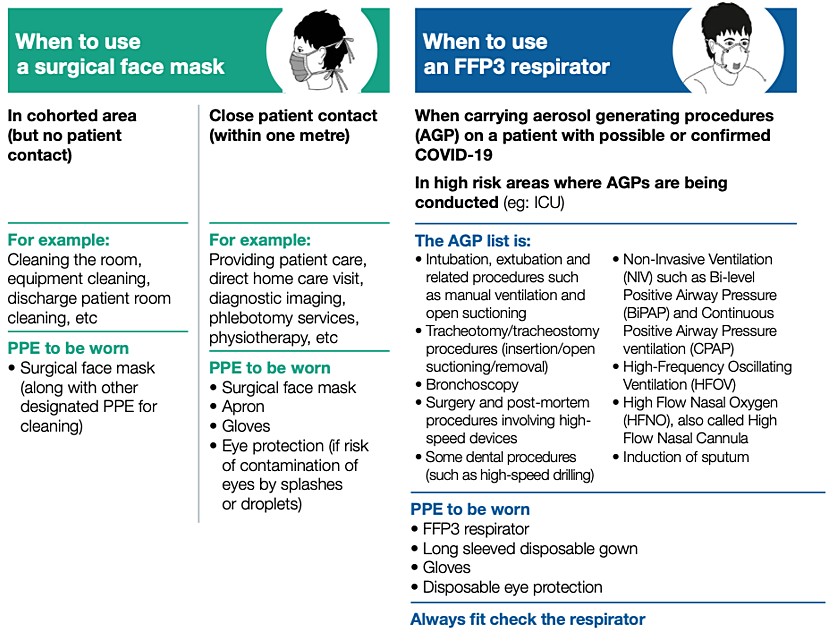 Pretty clear isn't it
Last edited: