For Sale !
Product Name: Corsair SP2500 Speakers
Expected Price: Rs 10,500/-
Source and Time of Purchase: Prime ABGB Mumbai, 5-feb-2013
Reason for Sale: No Space for the beast
RMA/Servicing history: Never serviced/RMA'd
Product Condition: Very Good. And not used much
Purchase Invoice Available: Yes
Company official Indian warranty valid/Remaining Warranty period: Company warranty is 2 years from date of purchase.
Accessories Included: Original box, manuals, and other items that came with it.
Preferred Courier: Depends on buyer
Shipping Charges: Local buyers preferred or as per outstation buyer's wish
Payment Options: Cash, Bank transfer
Hello people. I am selling these with a heavy heart bcoz they are so damn good. My problem is lack of space in my work place so i have to do with headphones now. These speakers are good for anything you throw at it. Reviews say it all.
Condition is very good. You get 2 years warranty from Corsair for speakers.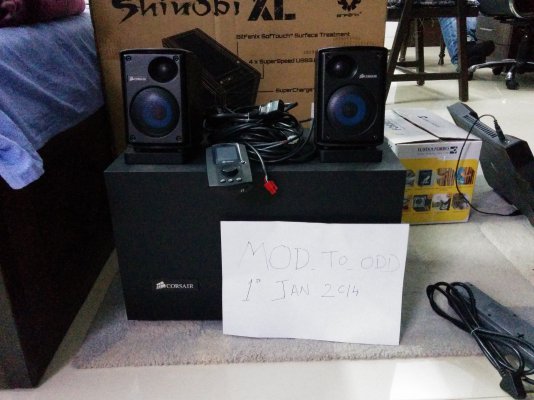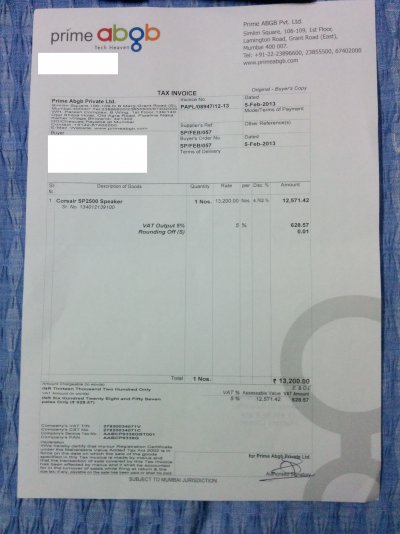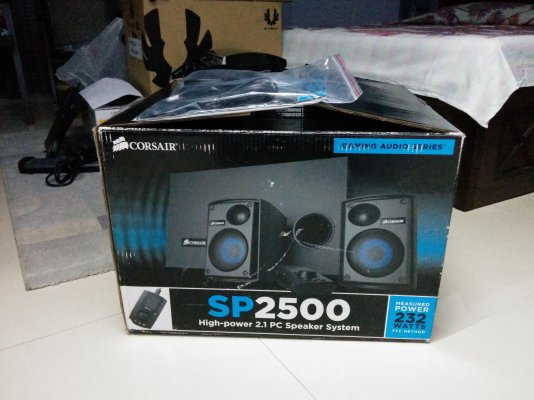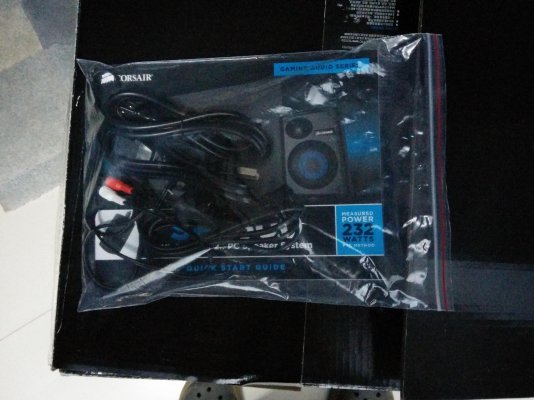 [DOUBLEPOST=1388732811][/DOUBLEPOST]I am open to decent offers.
Last edited: