I've begun to prefer the file-based WIM format for backing up stuff, esp Windows partitions.
Command line is a bit too painful. Most GUIs i came across are tooooo confusing, for peeps like me who want to
only
capture-append-restore and mount-unmount-commit images.
Check out the GUI I developed. Warning : it's feature poor, LOL.
However one pro is that it allows the user to select which DISM to use. e.g. with a Win7 OS or PE the user can use the Win10 DISM.
(Get the latest DISM without downloading the entire WAIK - search for 'get waik tools' by JFX)
EDIT : Info & Download : https://sites.google.com/site/gbrtools/home/software/dismguilite
Download here : see below.
Needs admin. Use 64-bit version on a 64-bit OS.
If you need a full GUI check out this, uses wimlib :
http://reboot.pro/files/file/588-wimlib-clc/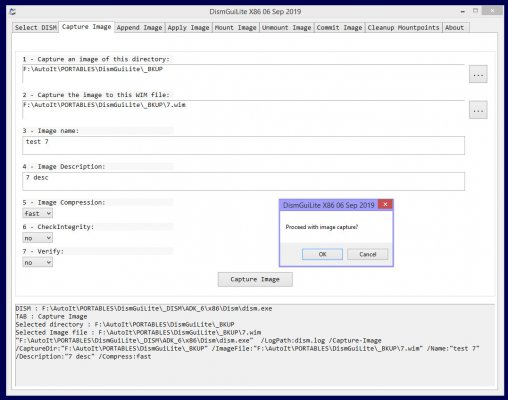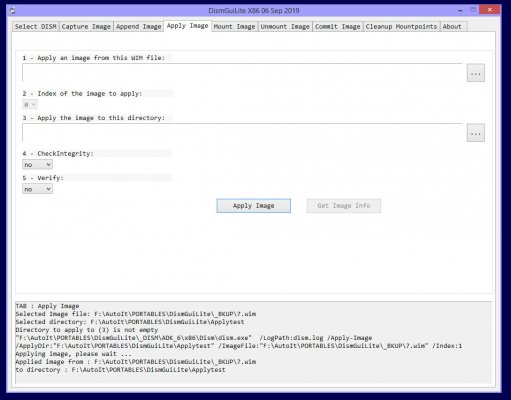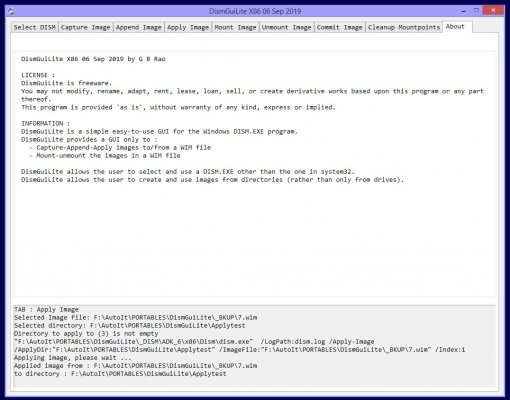 Last edited: