If you can see the green dot, I'm online ;-)
Veteran
Mar 24, 2005
4,194
861
208
I have an old paper base four-wheeler driving license as I got it in the yr 2005.
Never had the need to convert it in newer format as they said its still considered valid.
Today when I was filling details in Digilocker app I was clueless as to what should I enter for Driving license as my old no. wasnt recognized by it and then googled only to find that the older license nos. can be converted to new ones 16 digits format per below links..
Parivahan
Sarathi
https://parivahan.gov.in/rcdlstatus/?pur_cd=101
I tried with every possible format to convert it but it keeps giving errors: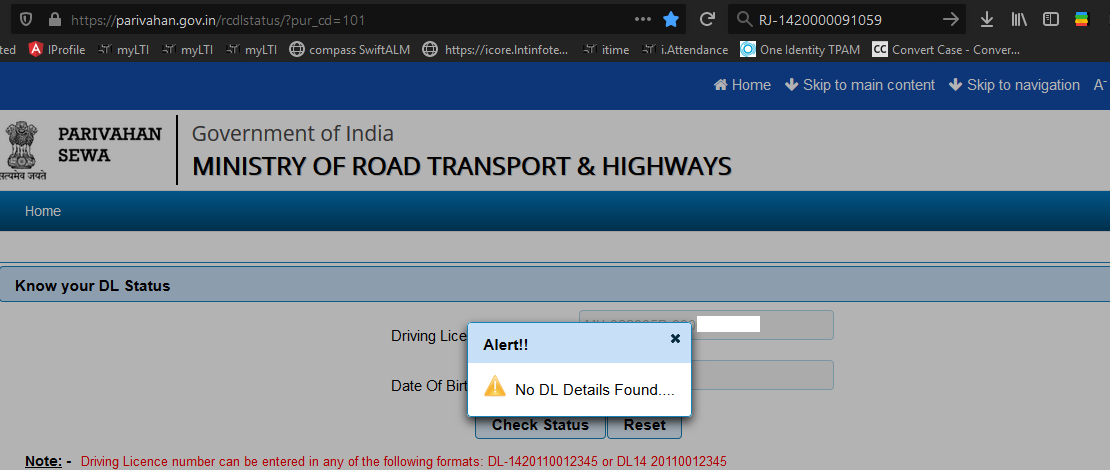 Can someone with old driving licenses help here?
This is my license no.
MH-02-2005 B-12345
Last edited: