If you can see the green dot, I'm online ;-)
Veteran
Mar 24, 2005
4,284
940
208
When I want to view photos, in windows detailed view the below are the default options we get.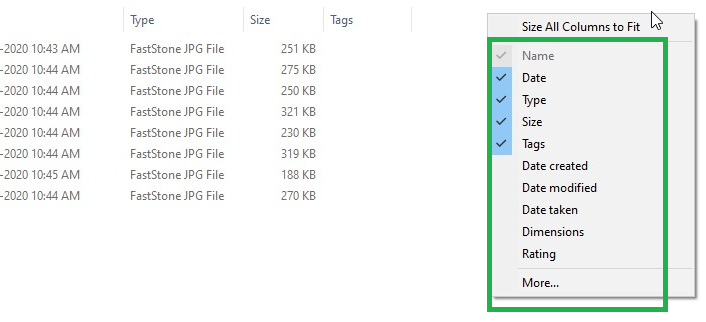 For ever folder containing photos I have to go in More and then select required options like Camera model and so on..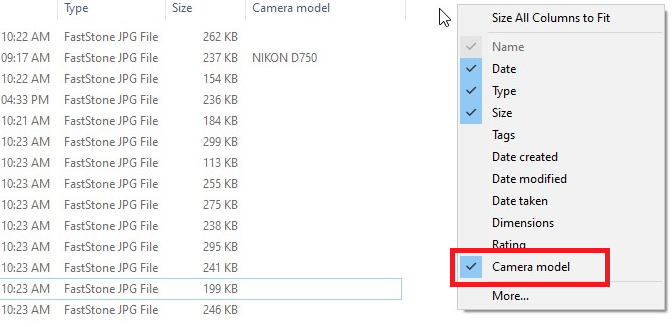 Is there any technique to have such selective options be default available to all folders containing photos?
Registry hack or something or any third party tool?
In fact I would like to get rid of the default options like Tags, Dimensions etc. and put my own options from the more list.
This will ease my job.
Last edited: