Well-Known Member
Veteran
Jul 24, 2006
1,596
453
172
Very nice to see people still buy boxed PC games.

Have somewhere between 100-200 PC games in my collection.

As someone who has been collecting PC games for decades, I will say one thing though - earlier game devs used to put significant effort into designing retail boxes. For several years though its been space saving "DVD cases" or small cardboard boxes with prolly a DVD, a paper with a "CD-KEY" and an extremely slim manual (if you're VERY lucky).

I remember the good old days where boxes were truly a pleasure to buy and game manuals really felt like manuals. Case in point - the "manual" that came in the boxed "Falcon 4" retail box was the best boxed manual I have ever seen to date and is unlikely to ever be matched by anything else in terms of quality and content.

Of my collection, I would sat about a 80-100 games are packed away in storage cartons "somewhere" in my basement making it somewhat tedious to access them. Having said that will try and post some pics of part of my boxed collection that I currently do have easier access to...
I love physical copies of games for the same reasons. I absolutely hate the fact that they removed the physical manuals in Vita games boxes.
I had to go through a lot of hooplas just to get a copy of GTA 3 manual. I even emailed Rockstar regarding it and then finally had to buy the entire 3d era collection to just get the manual.
The physical copies of certain games that I have feel as if they're pirated. It is why I stay away from physical copies of PC games now.
Guys keep posting. I am loving this stuff.
Btw here's something -
I didn't have a pc or afford games so when I found these copies from Raddiwalas I picked them up and read them. That's all I could do. Sadly who ever owned the Game Force magazine was a real jerk. The beautiful artwork of Oni is ruined.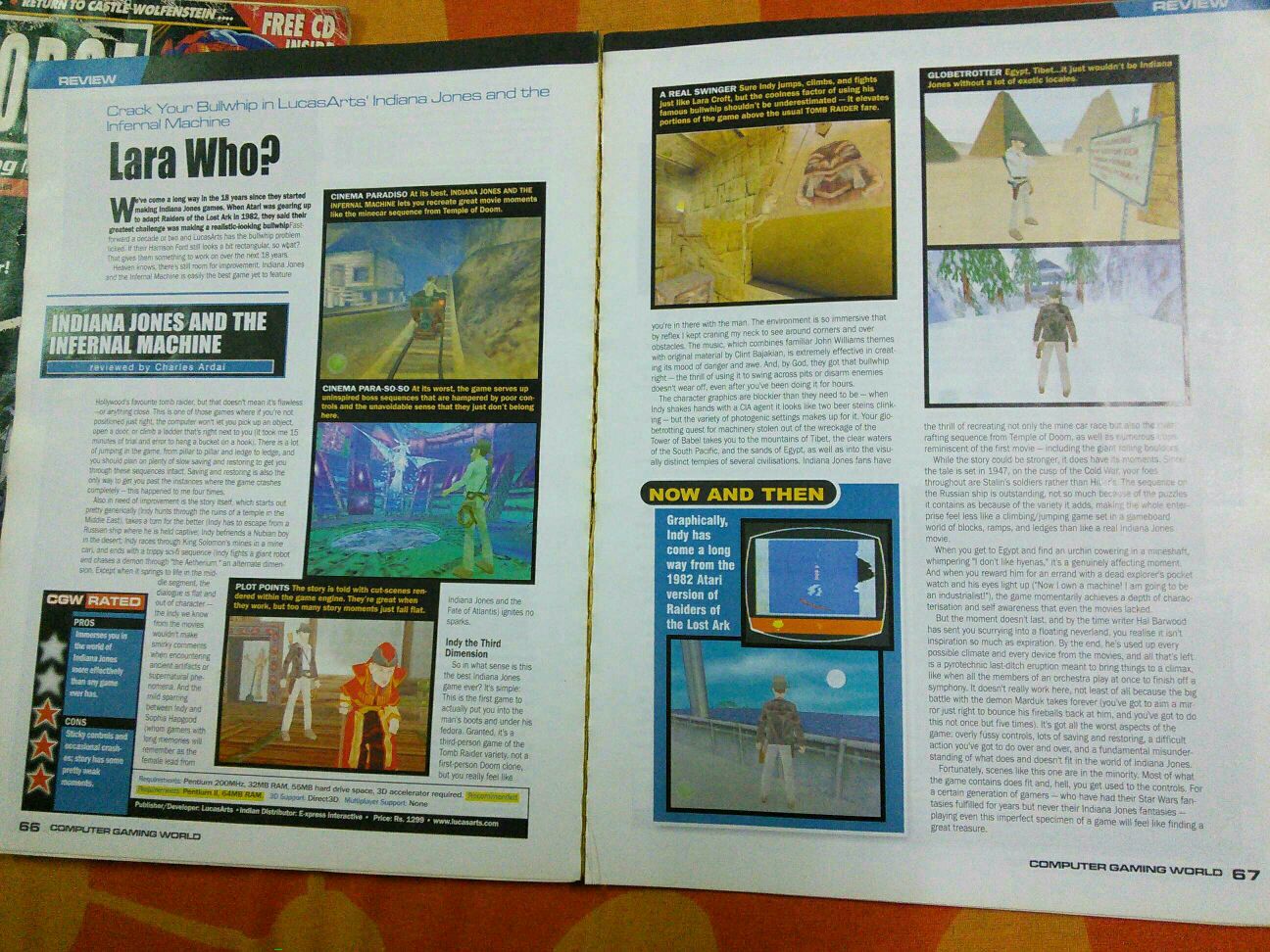 This is the Indiana Jones game I think - Indiana Jones and the infernal machine. Funny the article has a then and now comparing the game to it's Atari Counterpart. What if we compared this to Uncharted 4.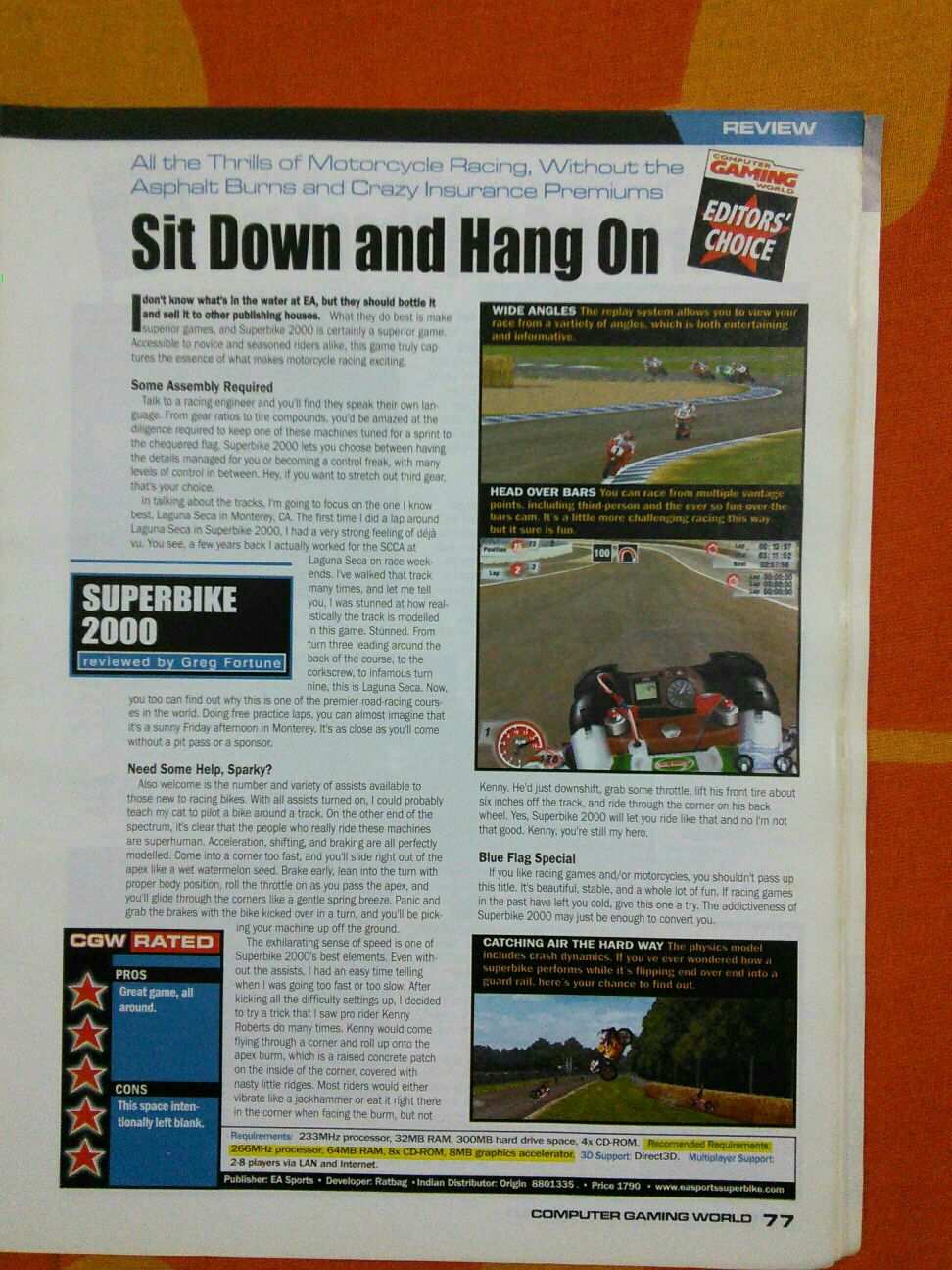 I so wanted to play superbike 2000 after reading this article over and over and seeing the then photorealistic screenshots. I bought a pc but couldn't find it but found superbike 2001.
Behold the first PC game I ever bought.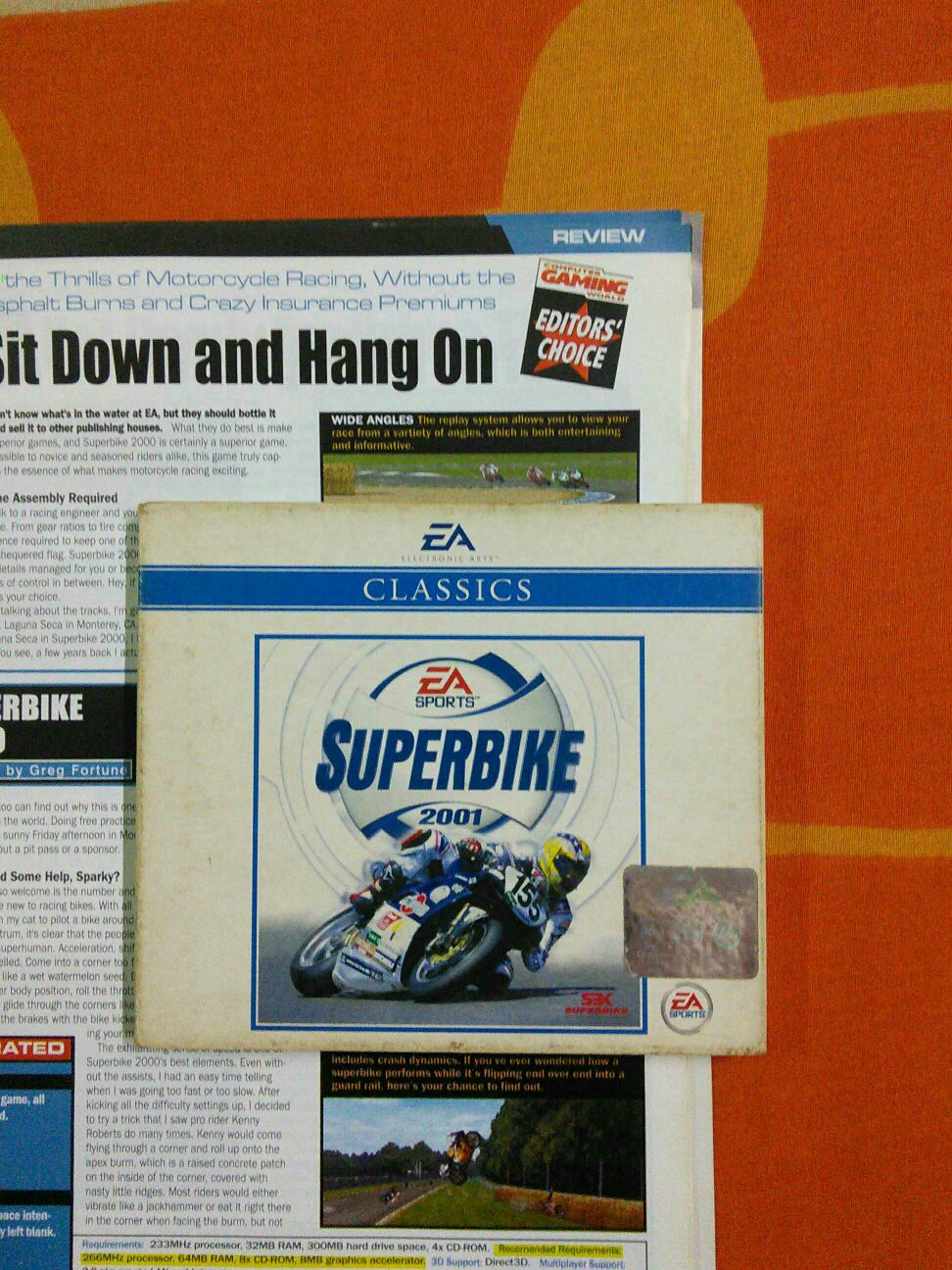 My favorite bike game to this day. If I had a ps2 and tourist trophy on it may be I would've a different opinion but since I didn't this rocks.
Here are another 2 -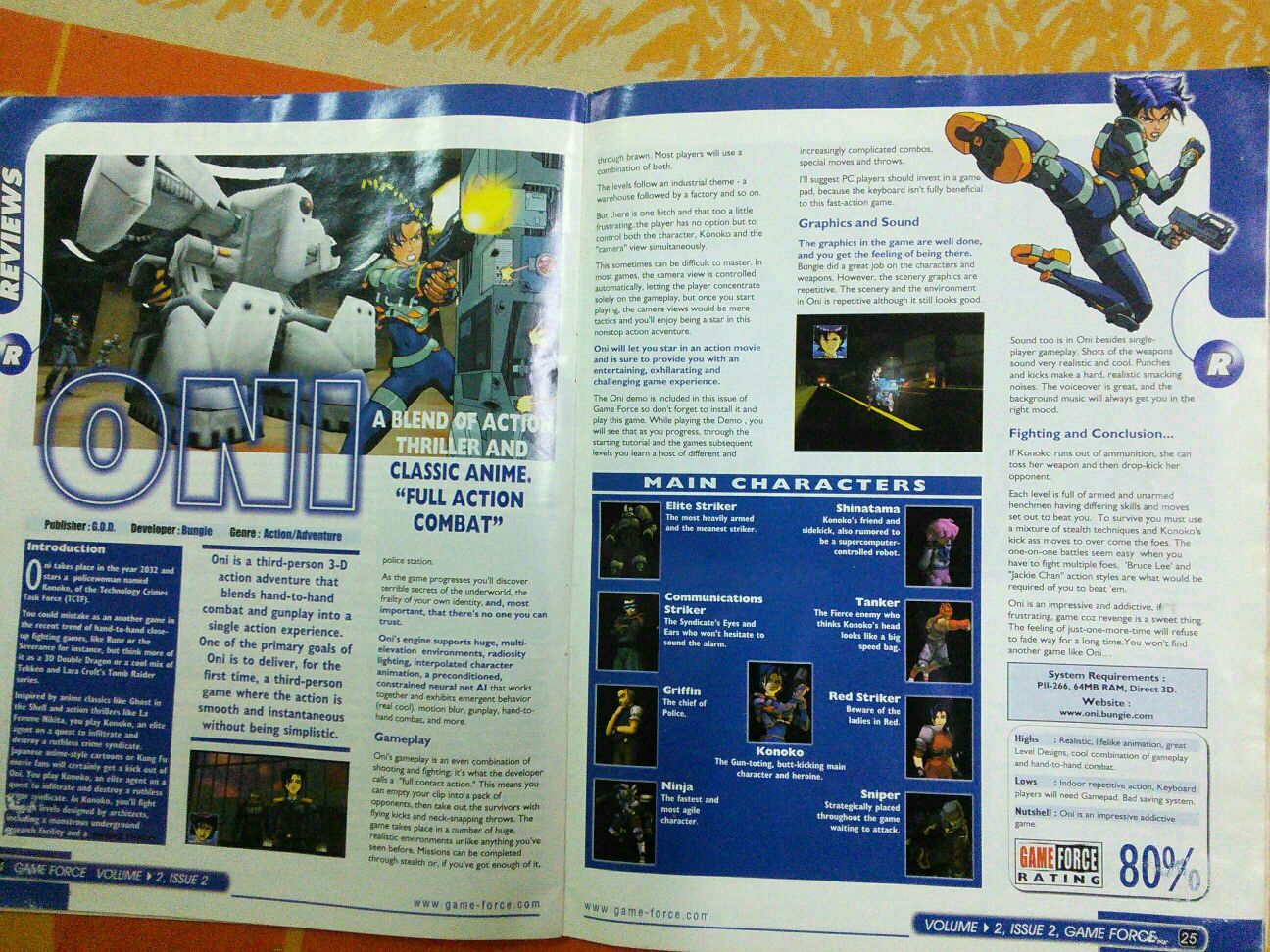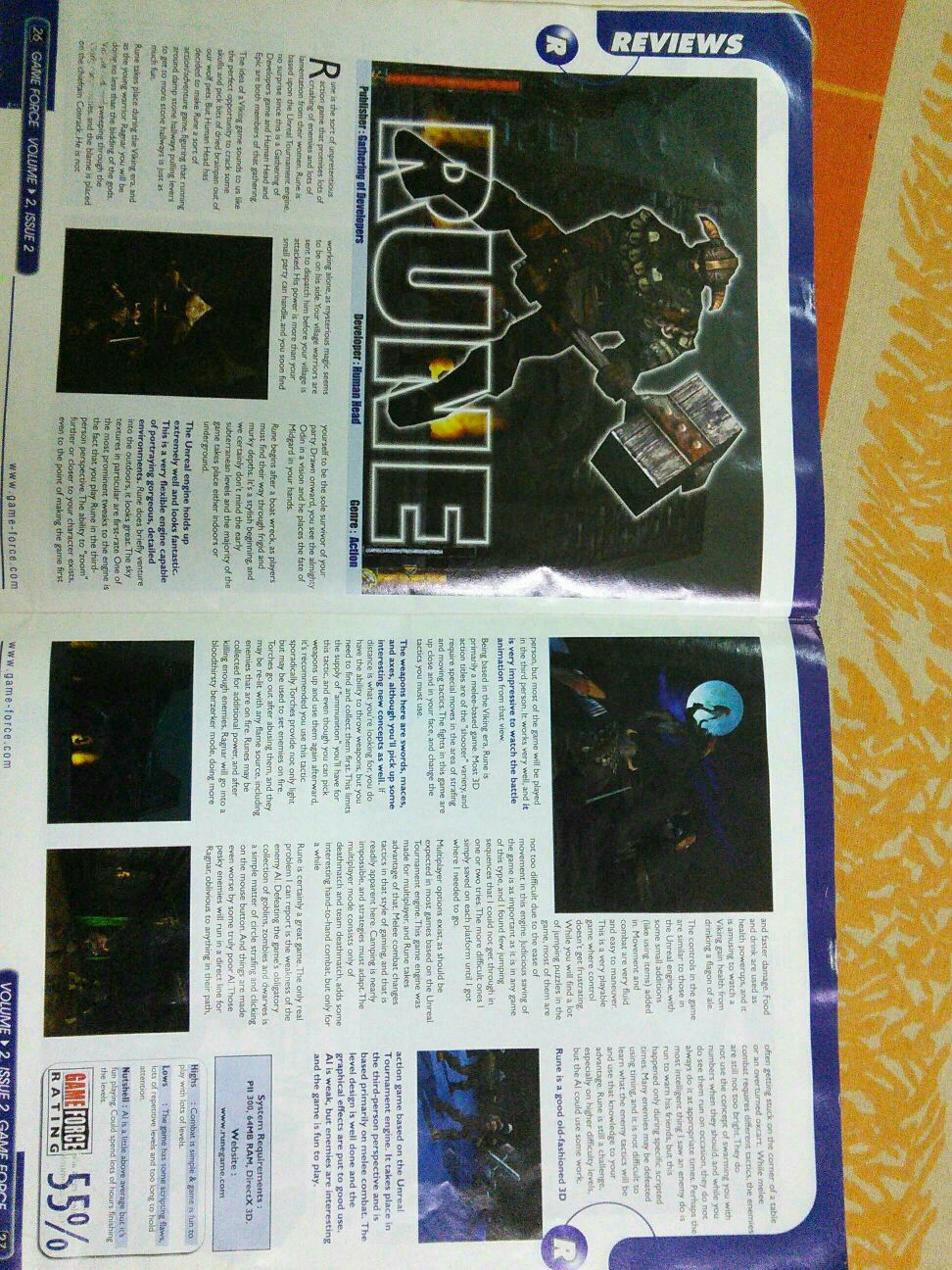 Oni is a game made by Bungie before they were developing exclusively for Microsoft for a few years. We got Halo out of that deal but sadly no sequel to this after that and Destiny after that. Amazing Hand to hand combat and an okay third person shooter with a good Sci Fi story and anime cutscenes. What more could you ask for?
Rune too was an amazing game for it's time but I got bored and I was playing that after SoF2: Double Helix so sight play much.
Sadly I couldn't get the actual boxes and back when I bought them I was not into collecting. I saw the actual Rune box in a recent LGR review and it is amazing. That reminds me if you guys like old PC games then LGR is worth checking out. Like MJR he too has a large collection but mainly reviews old PC games.