This is one of my really old setups. Was put together sometime 2006.
The board + CPU and the RAM are going out as a combo. Am throwing in a Coolermaster Elite 330 cabinet with this combo.
The manual for the motherboard is available.
Gigabyte GA-945GM-S2
Pentium 4 3.0 GHz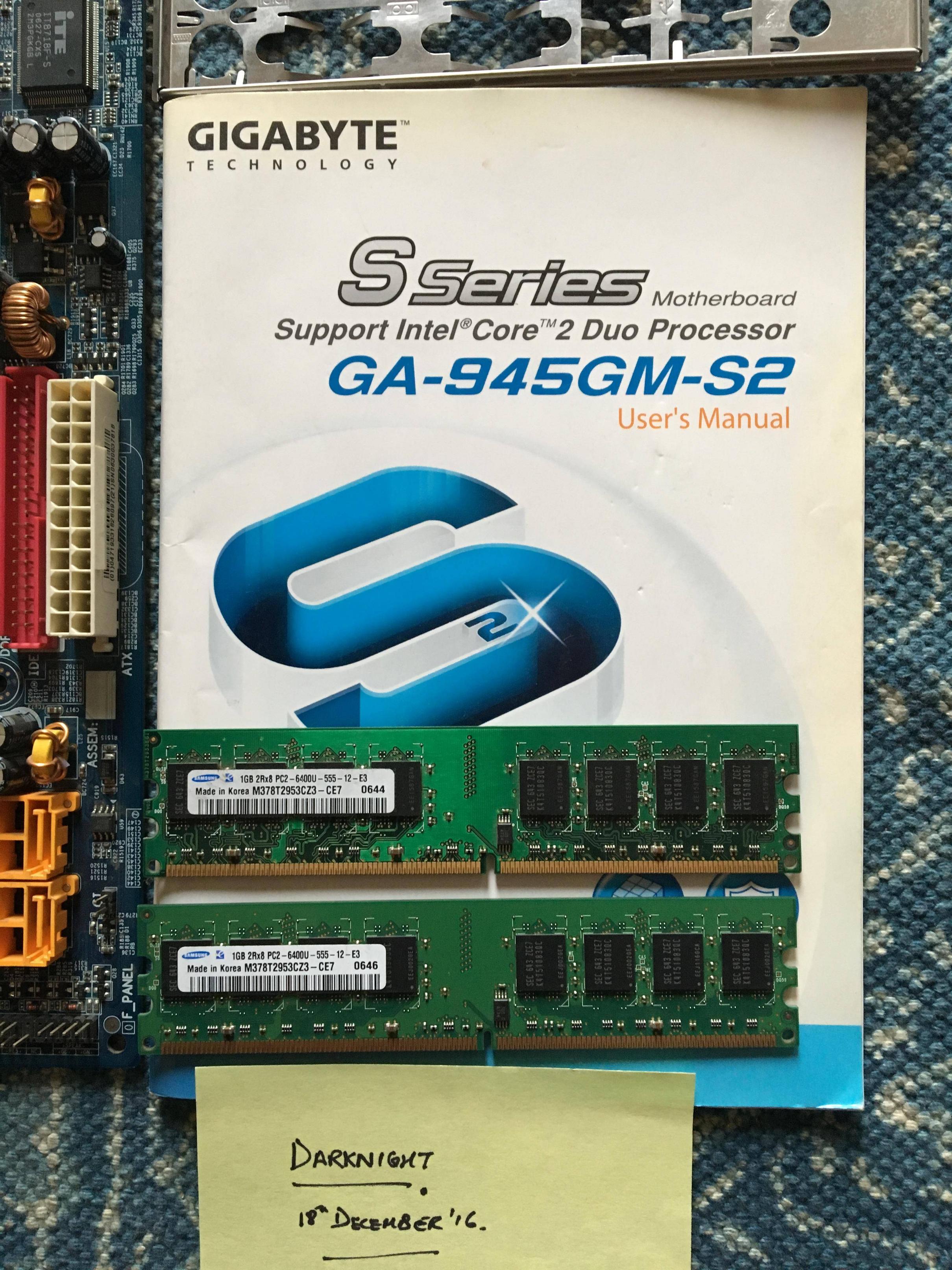 Would prefer a local buyer as this will be a pain to ship.