Well-Known Member
Veteran
Apr 7, 2008
6,487
252
222

Palit GeForce GTX 460 Sonic Platinum 1 GB
reviews:
Palit GTX 460 1GB Sonic Platinum Review - Overclockers Club
Palit GeForce GTX 460 Sonic Platinum 1 GB Review - Page 1/35 | techPowerUp
This is a 4 month old card. It was bought from TheITwares for Rs. 15,200. Palit has 2 years warranty so 20 months warranty still remains.
This is a very fast card and i'm selling it as i have my imp exams now and a super gfx card will keep me distracted
there are 3 GTX 460 1 GB cards by Palit and
this is the fastest variant.
These cards clock very easily to 840 MHz and thus becoming faster than a 5850
Pics: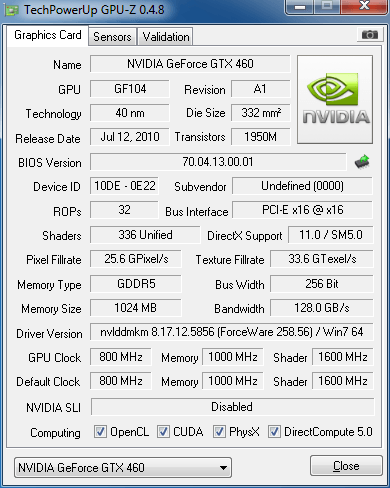 Expected Price - 10k + Shipping
Looking for a quick sale, thanks.