Nov 16, 2010
1,126
107
103
26
My ISP is BSNL. My home is located outside the city and is at a distance of more than 5 km from the nearest exchange. As a result, I'm getting an SNR value of 6 and line attenuation of 55 (too low and too high respectively). So, my connection is extremely unstable, and my internet disconnects and reconnects at least 10 times, and sometimes as much as 50 times per day, and sometimes gets completely shut off.
Then, based on the ISP's advice, I changed the "DSL modulation type" from "ADSL2+" to "G.dmt". This setting apparently limits the speed to 8 Mbps, but can dramatically improve the stability of my internet connection.
And it did. My connection is now rock-solid and is on 24x7 (so far).
This might help you out.
This might not be the only factor to my newly stable connection, so I will update this thread if there is any change in my situation. If your connection is unstable, try it out and see if it works for you.
Here's the setting on my modem: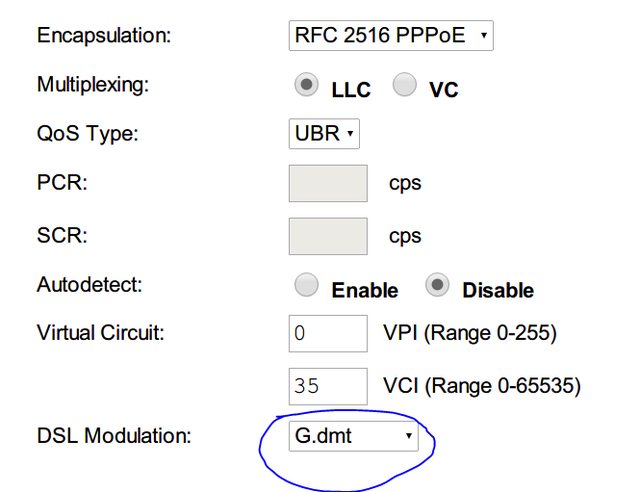 Last edited: