I'm on an Airtel 256 kbps unlimited plan taken almost 2 yrs ago, and am pretty happy with their service. I have recently noticed that they are now offering 384 kbps unlimited at the same rate as my 256 kbps plan.
I'm don't think they would have upgraded my plan automatically. Just to be sure before I called them up to upgrade, I wanted to confirm download speeds for 384 kbps.
On uTorrent, I see speeds of ~30 kBps (Kilo bytes, not bits).
Speedtest.net rates me at 272 kb/s.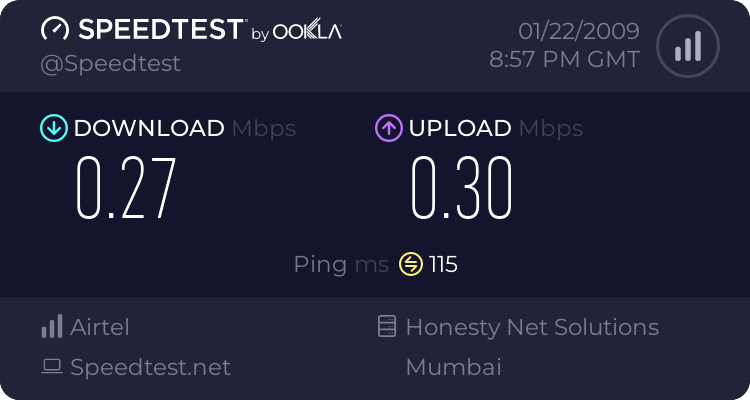 So, am I on 384 kbps, or do i call up Airtel to ask them to upgrade my plan?