[HP Recovery Manager Trick] Creating more than one set of recovery disc and in ISO
For some users the recovery media creation using
real
disc fails (error in disc/power failure) and HP doesn't allows to create another set so this method is for them. With this method one can simply backup their recovery in ISO (which is much faster), burn to disc when they
actually
want to recover and create once
again
if they somehow loose the previous backup.
CREATING MULTIPLE COPIES OF RECOVERY
If you've failed once and HP now shows you this -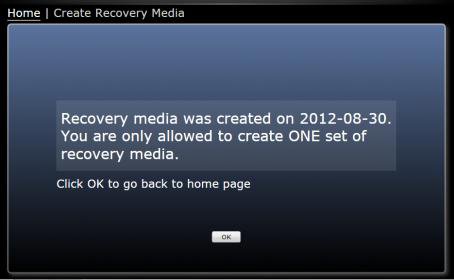 * Goto My Computer
* Click Organize -> Folder Options -> View -> Check "Show Hidden Files" and Uncheck "Hide Extension for Known Files" and "Hide Protected Operating System Files" -> OK
* Search for RMCStatus.bin
You'll see two files, delete them.

* Now search for Rebecca.dat
Delete.

Open Recovery Manager again and you'll be allowed creation!
CREATING ISO
* Download & install Phatom Drive
Phantom Drive
* Open Phantom starter -> Settings
* Uncheck "Reinsert image if ejected" -> OK

* Use Phantom Creator to create a new DVD-R DL virtual disk and save it somewhere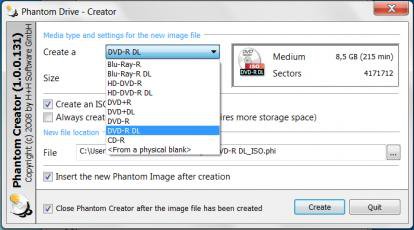 * Open recovery manager and you'll see the option to select the Disk option!
* After it completes burning to one disc, create another virtual disc using Phantom Creator -> Rename -> Repeat process.
Done!