Well-Known Member
Veteran
Jan 31, 2005
4,438
381
172
34
Expected Price (Rs)

3500
Shipping from

Bangalore
Item Condition

4 out of 5
Payment Options

Cash, Cheque
Purchase Date

Oct 1, 2019
Shipping Charges

Excluded - at actuals
Have you provided two pics?

Yes
Remaining Warranty Period

None
Invoice Available?

No
Reason for Sale

Going back to TVS Gold
Up for sale is my Monoprice MP810 keyboard with puddle keycaps. It has Light Strike Blue keycaps. Its a rebranded Bloody B810R so that Monoprice can sell it under their brand, Blackbird Gaming.
Purchased 9 months ago from USA. Selling since I'm going back to my ol faithful, TVS Gold.
Price Rs 3500 non negotiable. I'm pretty sure no other keyboard will come close in terms of RGB Vomit plus the Lightstrike keys will help in lowering lag when gaming.
Local buyers in Bangalore preferred. I am really not keen on shipping this since its a big box and there will be lot of unnecessary questions at the post office about the package, plus the somewhat substantial shipping costs, if at all shipped it must be borne by the buyer alone in full.
Our high-performance Blackbird Gaming™ MP810 Optical Mechanical Keyboard features award-winning Light Strike™ optical technology for bleeding-edge speed with the iconic feel of traditional
Bloody always stands at the tip of the industry ,deepening strategic cooperation between e-sports and peripheral brands,leading the game peripherals into the era of diversified development. Bloody cooperates with AgFox Electronic Sports Club, exclusive title AgFox LOL women's team and men's...
www.bloody.com
Short video of the RGB vomit
Pics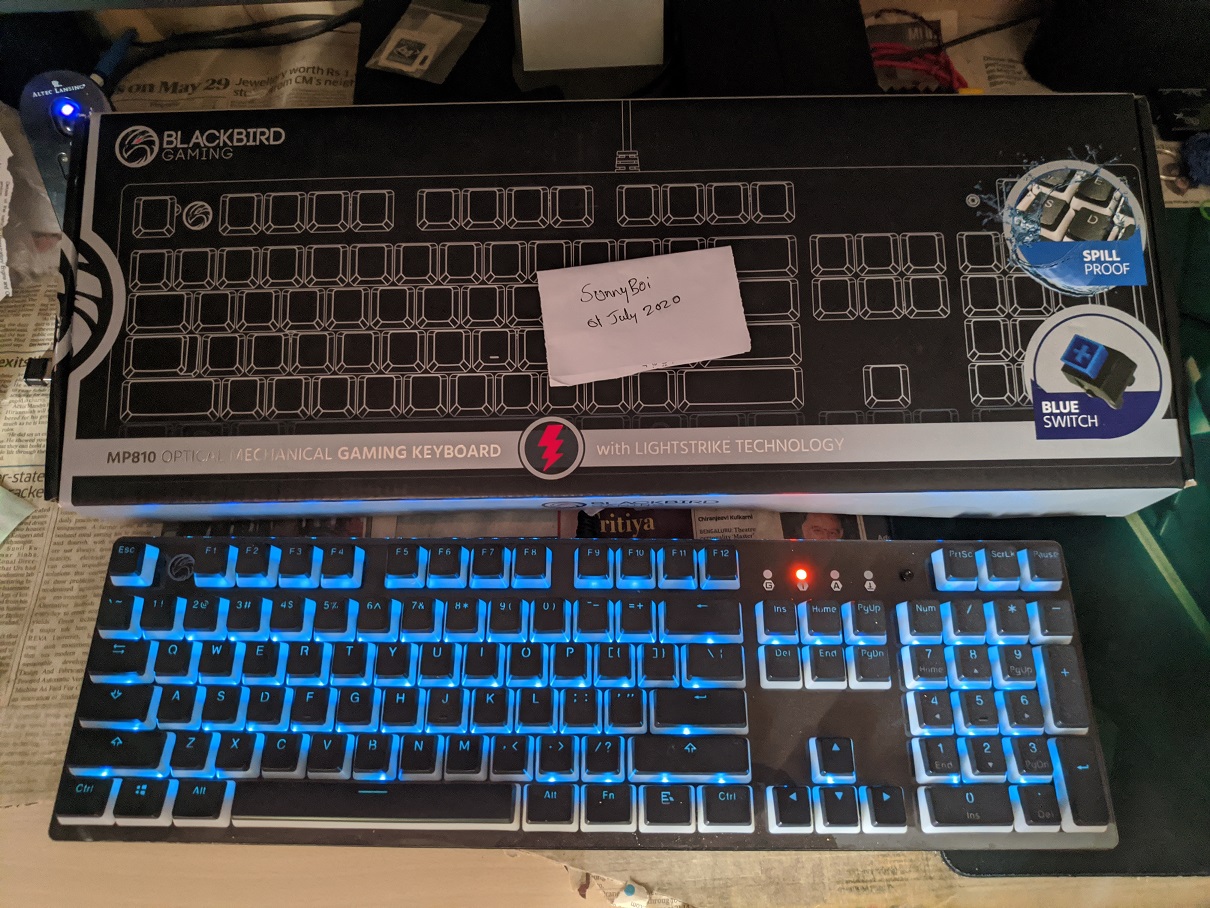 Post automatically merged:
Sold!
Last edited: