Phillips SBA 1500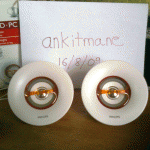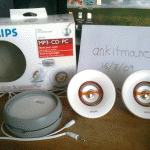 Free Image Hosting by ImageBam.com
i got the phillips speakers free wid my acer lappy which i bought arnd 6-7 months back.
have used them them just 2-3 times for testing and hear what they sound like.. mint condition
these are very good portable speakers and pack quite a punch for their small size..
Product page
some tiny reviews :
Philips SBA1500 Portable Speaker System - Philips SBA1500 Portable Speaker System - Gizmodo
Philips SBA1500 – review Fosfor
Philips stylish SBA1500 portable speaker system : Tech Digest
and these are selling for arnd Rs.800
The amp is powered by 3 AAA (R6) batteries and will give you around 20 hours of operating time.


Motorola H500 Bluetooth Headset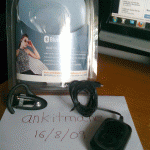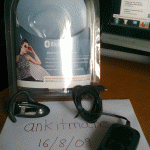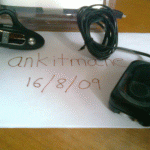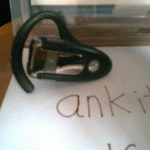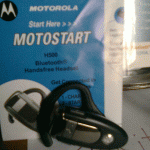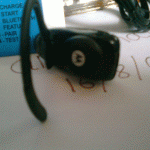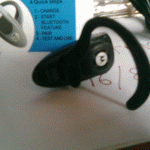 Free Image Hosting by ImageBam.com
Bought this for Rs.600 in a special offer at vijay sales along with my nokia 5130 xm on 22nd july , 09.
and without the offer it costs arnd Rs.1000
i kinda got tempted cuz of the low price and bought it...but havent used it at all...just opened for testing..
it pairs wid nokia and even sony erricson and all other bluetooth enabled phones..tried on 5130 xm and p990i
its just been lying arnd wid me and in mint condition ..just use my ear phones most of the time so dont think it ll be of ne use to me..

CM 120 mm case fan(A12025-12CB-3BN-F1)
[SOLD]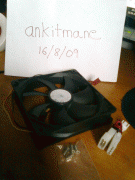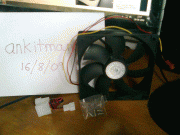 Free Image Hosting by ImageBam.com
this fan came wid my cm 690 and i used it again for some 4-5 days until i got my led fans which i wanted for some bling..this fan is in absolute mint condition
specs:
Speed: 1200 RPM
Airflow: 44.03 CFM
Noise: 19.8 dBA
will be providing 3 pin to 4 pin molex converter and screws
offer open to only ppl frm mumbai.. srry no shipping business
No crapping and lowballing plzz.... suggestions are welcome via pm