Well-Known Member
Veteran
Apr 7, 2008
6,487
250
222
Below are the major gaming news for the week of 6 - 12 February.
Skyrim Surprises with a High Res Texture Pack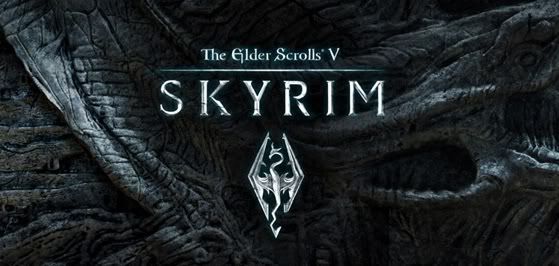 After the release of the Skyrim Creation Kit, Bethesda has also released the High Resolution Texture Pack. The pack requires at least 1GB of VRAM and 4GB of System RAM. It also requires a minimum of 3GB hard drive space. It is available on Steam for the players who have purchased the game.
On another note, Skyrim director Todd Howard also said that millions of PC players have averaged a playing time of 75 hours for TES : Skyrim.
Source :
http://www.pcgamer.com/2012/02/08/skyrim-gets-high-resolution-texture-pack/
Discuss it on our Forums! :
http://www.techencla...cussion-thread/
____________________________________________________________________
New iPad to be introduced in March - Report

A new iPad is reported to be announced in March, with many upgrades coming in too.
The iPad 3 (supposed name) will be similar in form to it's predessor. The major difference will be a much faster chip, better graphics processing and a 2048×1536 Retina Display (twice as now). Also, another smaller iPad is reportedly being made.
With much better hardware, the new iPad is proposed to have much better HD games coming out for it in the future.
Apple has not responded to any of these rumours.
Source :
http://www.vg247.com...unced-in-march/
____________________________________________________________________
More than half of American households own a seventh gen console

A new U.S. gaming market's survey finds out that nearly 56% of American households own a current generation (PS3/X360/Wii) video game console, and 39% own some type of iOS device (iPad/iTouch/iPhone).
For example, overall gaming time has increased by 7% since 2010. Nielsen said that this increase is to be contributed to the rising popularity of smartphones and tablets.
Source :
http://www.vg247.com...nt-gen-console/
____________________________________________________________________
New Xbox's controller to feature a similar touchscreen as a Wii U, suggest reports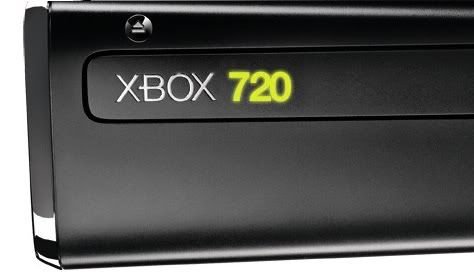 Before you hold me to publishing two xbox 720 rumours in consecutive weeks, I'll let you know this one is different!
According to Xbox Live Magazine, the next Xbox controller is supposed to be different and to feature a touchscreen interface, just like found on the Wii U.
As quoted by Neogaf :
The next Xbox will be a matt-black media hub with a mission to bring games to life in your living room with augmented reality, directional sound, and a four-player finger-tracking Kinect. We told you all that last month. This month, our sources tell us it will have a touchscreen, too.

Microsoft are experimenting with a tablet-like controller with a shape closer to Sony's sleek Vita handheld / Apple's iPad than Wii U's bulky unit – it's an HD screen surrounded by the traditional 360 buttons and sticks.

On 360 that touchscreen will be second only to Kinect in how you operate your console. It could be a remote control when you're watching TV, a browser when you're on the internet, extra buttons and information when playing a game or a portable display when you want to take your game with you.
Being a traditional gamer that i am, i am not looking forward to this, if it happens.
Source :
http://www.geekosyst...een-controller/
____________________________________________________________________
Medal of Honor 2 set for GDC reveal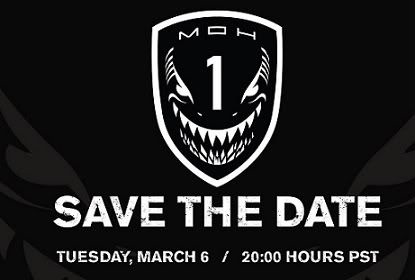 Gamer's waiting to know about the 2010 Game's sequel won't have to wait for much long.
According to Gamespot, a "save the date" invitation has been sent to them indicating that EA will introduce the Medal of Honor sequel next month, on March 6 in San Francisco. That will put the reveal during the 2012 Game Developers Conference (also known as GDC), which runs though March 5-9 in San Francisco.
Source :
http://asia.gamespot...march-6-6349905
____________________________________________________________________
Hawken to release in December, going the F2P way

Indie mech sim Hawken developers Adhesive Games has started to take Beta sign ups now, ahead of the launch of the game which will happen in December of this year.
The Free to Play game will be supported by small transactions which will be used to buy armour, defenses, weapons which were mentioned as possible purchases.
Apply for the beta
here
, and also watch the awesome trailer
here
.
Source :
http://www.pcgamer.c...r-the-beta-now/
Discuss it on our Forums! :
http://www.techencla...cussion-thread/
Click here to view the article