My Brainwavz M2 finally died on my after 2 yrs of torture, left side cables was ripped out keeping one channel available only. Now I couldn't decide which one to for. Headed to T.E forum, posted a thread, was given some choices, either I go for the same Brainwavz M2 or V-Sonic Gr-6 or Signature Acoustics C-12 wooden IEM. Since all the rates have gone up since I purchased my Brainwavz for an introductory price. Went in for the Signature Acoustics C-12 (*S.A C-12) but why??? Keep reading…

My IEM History (past 5 yrs) – Creative EP630>SoundMagic PL30>Nuforce Ne6>Brainwavz M2> S.A C-12

Audiophiles looking at the IEM history might know where I am heading with this. I needed something punchy/ thumpy bass which wouldn't overpower my mid's. High's just needed to be normal. Will try to keep this review less on the technical side and keep it in layman terms as much as possible.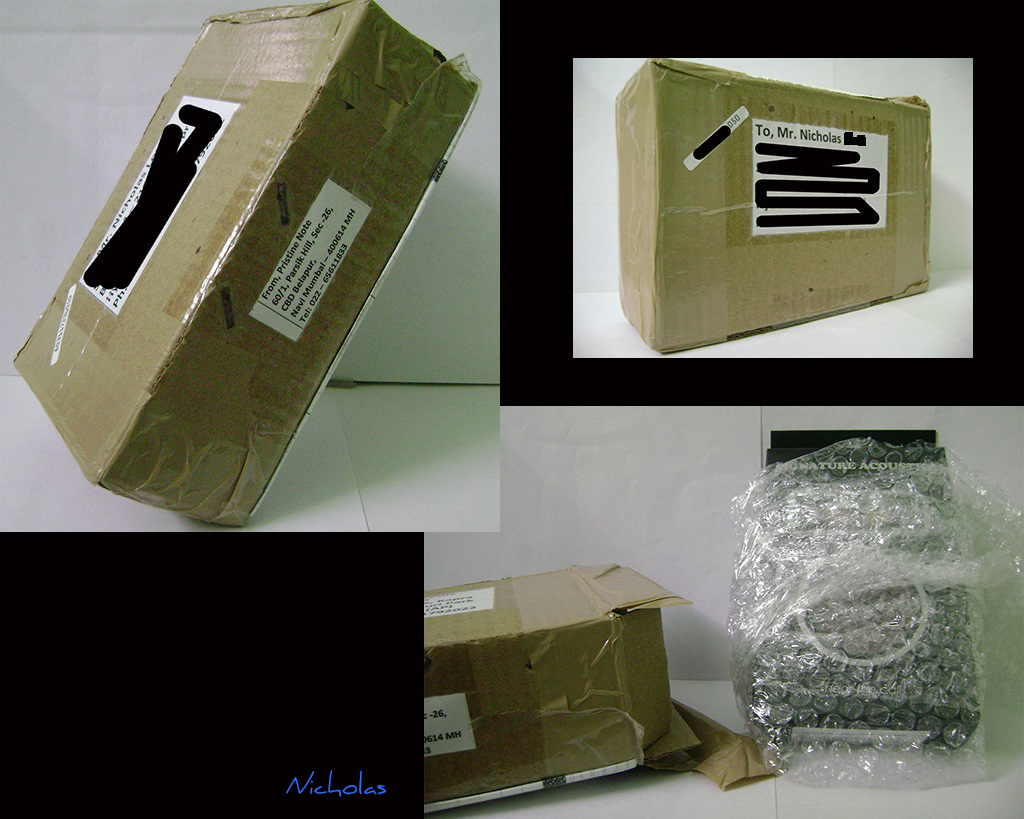 Picked up a good deal on the S.A C-12 from dealer @PristineNote . Although it took some time for them to realize I made the confirmation on the T.E forum itself. However it's understandable, shot a mail, and within 2 days it was delivered by FedEx!!! The Packing was top notch as you can see. The S.A C-12 box itself was bubble wrapped to keep it from knocking around the box.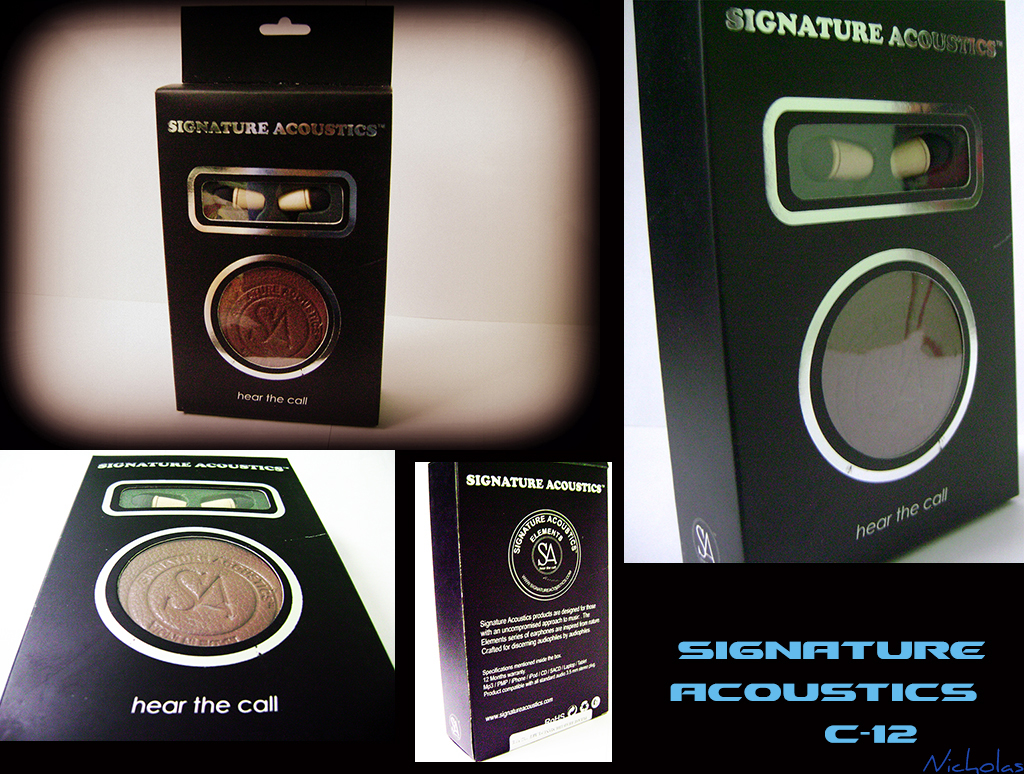 Once I opened the bubble wrap, the leather case inside the box stares at you like a goat and yes you can't you eyes take off it cause it's so beautifully done, Notice the placement of hear the call. Below is a seal/sticker from the dealer itself, you will have tear it to open the case inside the box if you want to preserve the box. Give it a little push from below and the case comes out. A little company info on the rear side of the box.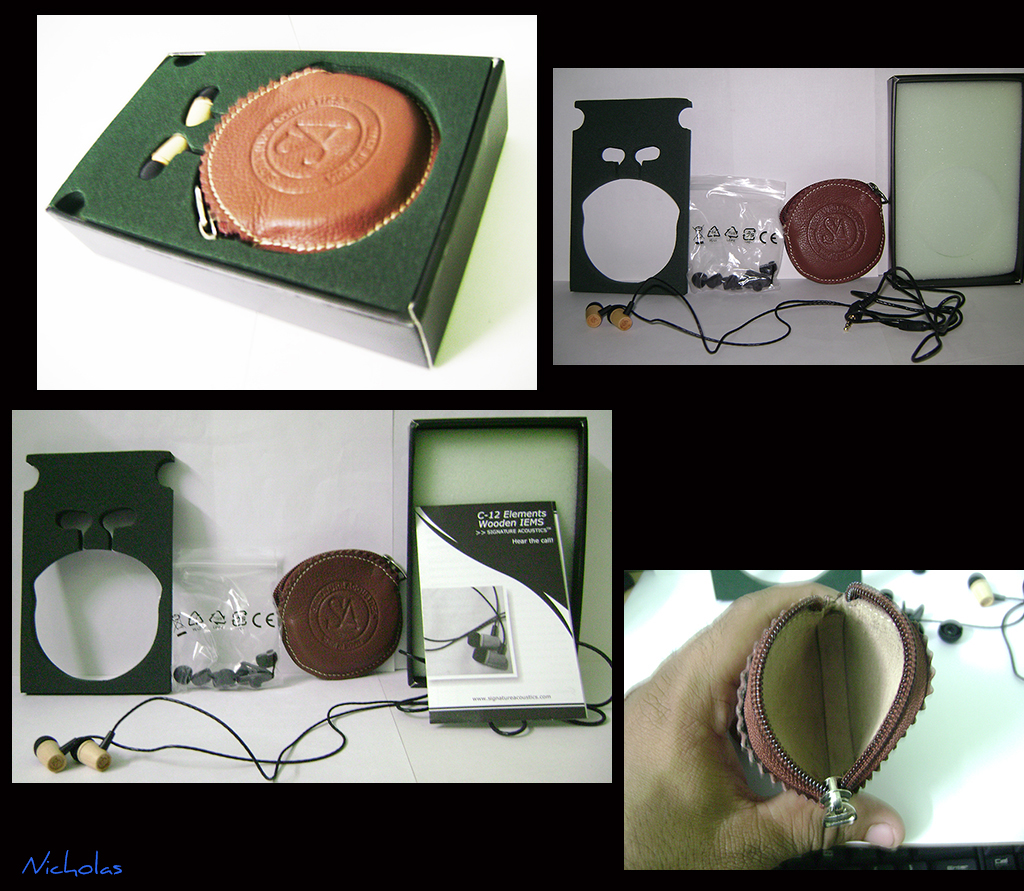 · As you can see the earphones and leather case are well padded to keep it from scratches/ knocking around. Inside the leather case you will find the silicon ear tip's. The contents inside the case includes

·1 S.A C-12 Wooden earphone

1 Leather Case ( Bronze case is available as well for an extra Rs 200/-)

1 warranty card with a mini welcome note and user guide

1 of Each Silicon ear tips (S,M,L). It comes retro fitted with Medium Eartips

2 pairs of earphone dust filter(I assume that's what its called?)

1 Shirtclip
The leather case has enough to keep your ear tips and earphone, however I avoided it since I don't like carrying too much stuff on me and moreover it's prone to bundle up your wire in my case.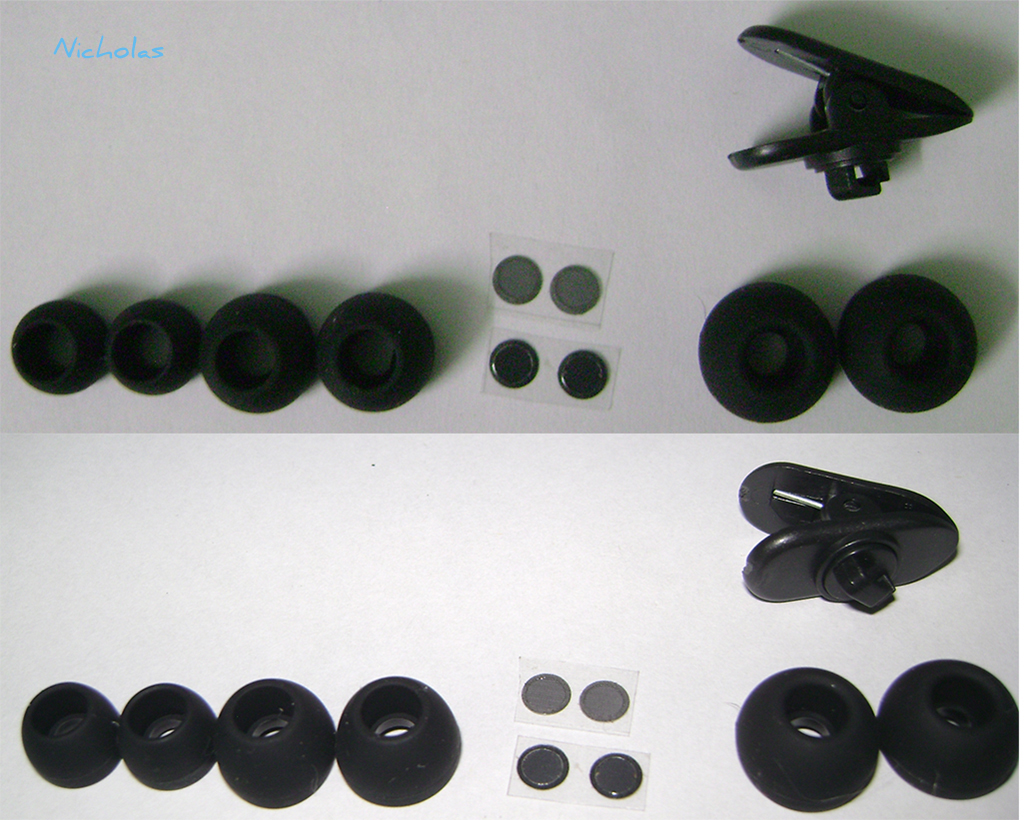 I wish they could provide atleast a Bi-Flange eartip. I had them with my nuforce ne6 which made a significant difference in sound. From my experience of owning earphone's that 80% of the sound job is done by the unit/driver itself and 20% relies on the eartip you choose to shove inside your ear (yes, I said shove
). However more into this once its burned in.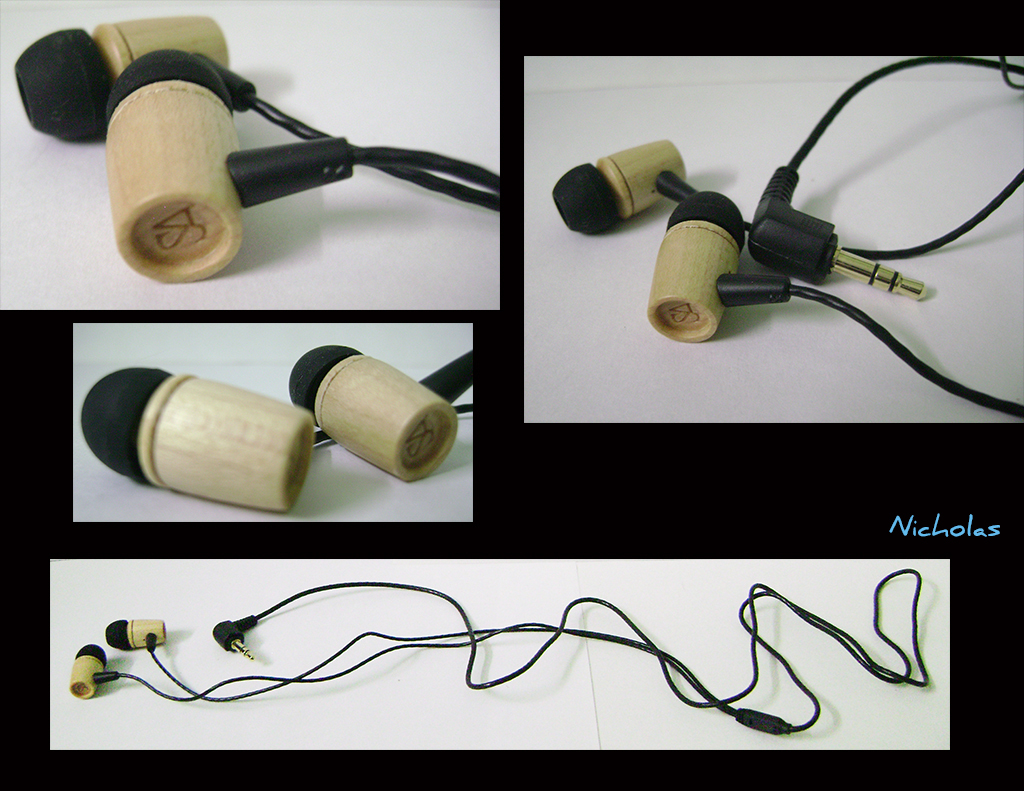 Love the wooden construction work on it with SA embedded on it. The wire has thicker protection compared to the Brainwavz ME2. It did take time to figure out the right and left earphone as it's embedded in black. With an overall 1.2 mts and split length of 28cms is long enough from your jeans or knee cargo pocket to reach your earphone with the lengthy player connected. Overall good construction of the IEM.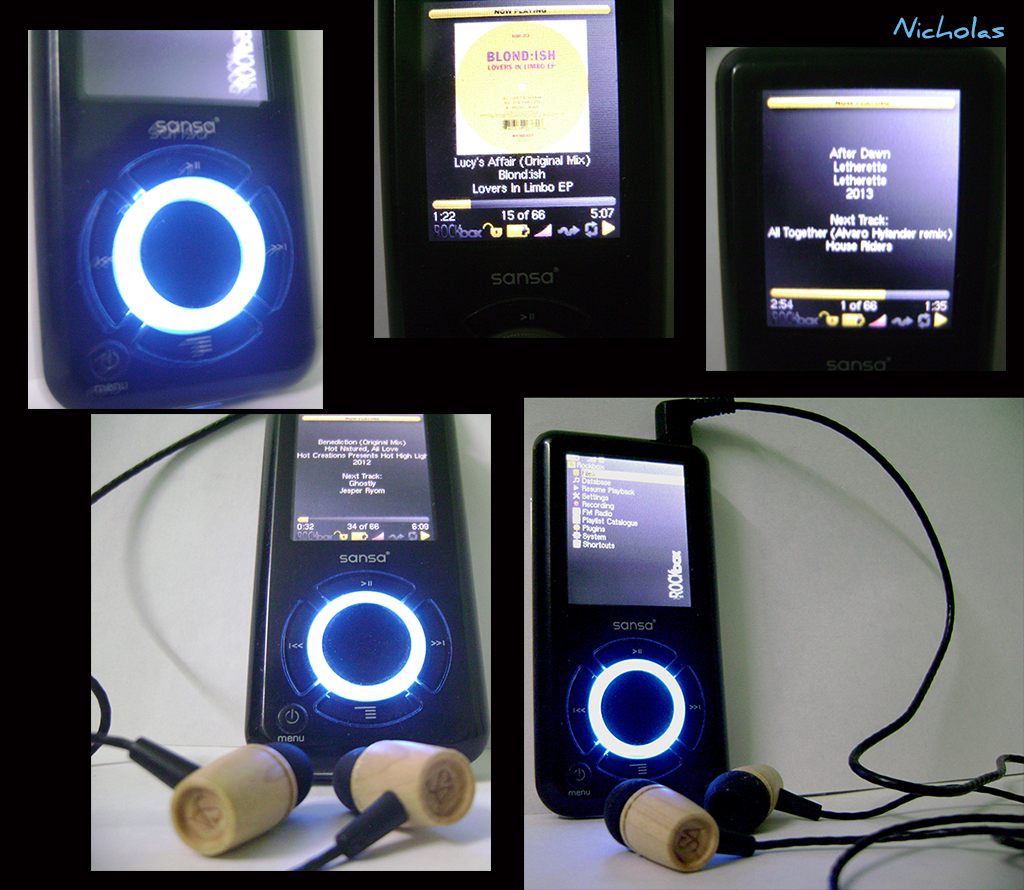 Burning Time
I will be using my Sansa E270 player modded with RockBox firmware, Sony Ericsson x10 and of course an ipod as well since they majority of people use them. Per the guide it mentions a good 30 hrs, the sound should settle. However I will be doing a 3 day burn-in atleast 18hrs a day to get the best out of it.

The Main Reason : First impression is the sound is quite wide and spaced out very well. The tone is quiet great, the bass is quiet less at the moment (Note :- Running on default sound setting). However really like the mid's and high's coming out of this, it's very well detailed which is mainly because of the wooden construction, it's not muddy until you overpower the volume on the Sansa. Heard it on Blondish's track and Letherette – After dawn (Deep House and Breaks). However right now I will not be judging it yet as I left it to keep burning in.

Specs:-
Driver- 8mm(CCAW)
Impedance - 18 Ohms @ 1 Khz
Frequency – 17 to 20 Khz
Sensitivity – 102 dB
Channel Balance - <2.5% dB @ 1Khz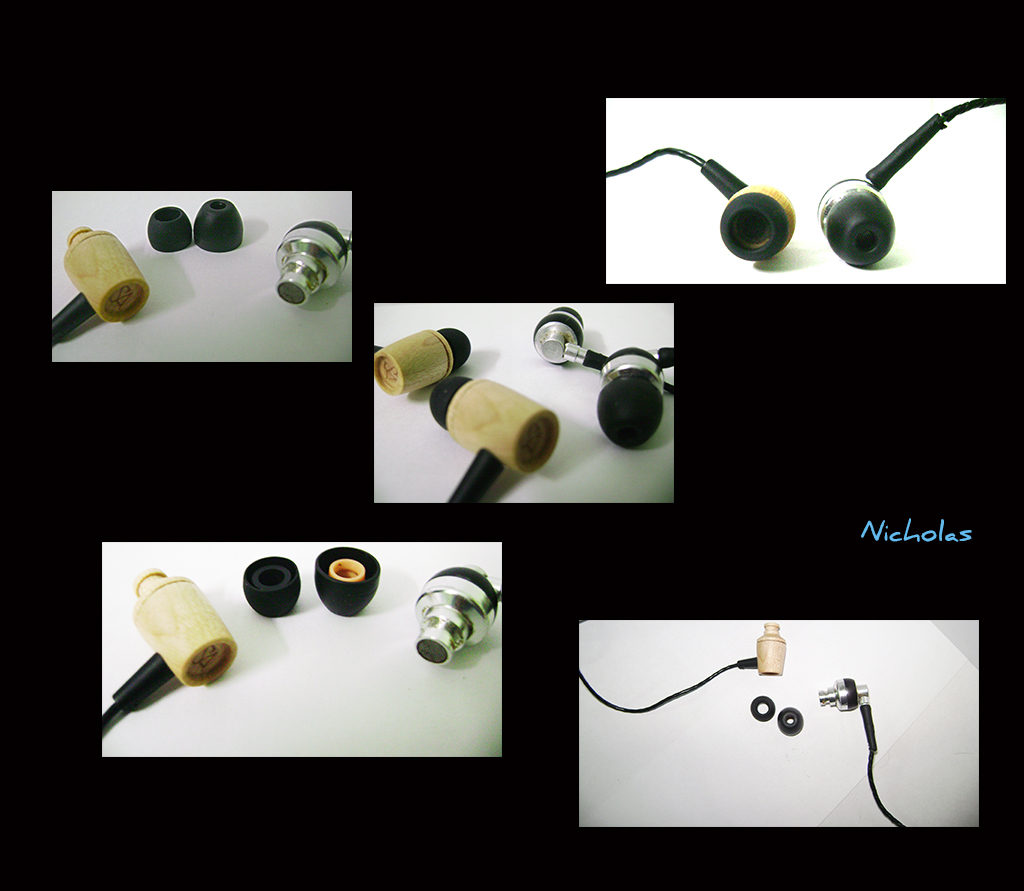 While it's burning in, I was comparing it my Brainwavz ME2. If you notice in the picture the S.A eartip's are wider compared to the Brainwavz allowing the sound to surround properly in your ear. However currently I have fitted the small size eartip to the S.A.

Judgment day will be posted in a week or two as need to time to check on other devices after its burn-in. Currently the S.A C-12 has not disappointed me and it's turning out to be a worthy successor for its price range. I think it should be a good substitute of the Brainwavz...


Last edited: