This is regarding the recent changes made by SBI regarding online purchases using Debit cards.
SBI website says "
Registration for MasterCard SecureCode is a mandatory requirement to make online

purchases using your State Bank Group Debit Cards
".
Maestro Card/MasterCard Secure Code is a new service from State Bank of India, in association with MasterCard that lets you shop online securely with your existing State Bank of India Debit Card which may be used only on merchant websites that subscribe to services of "MasterCard SecureCode".
Well billdesk has already implemented this and cc avenue is on its way.
CC AVENUE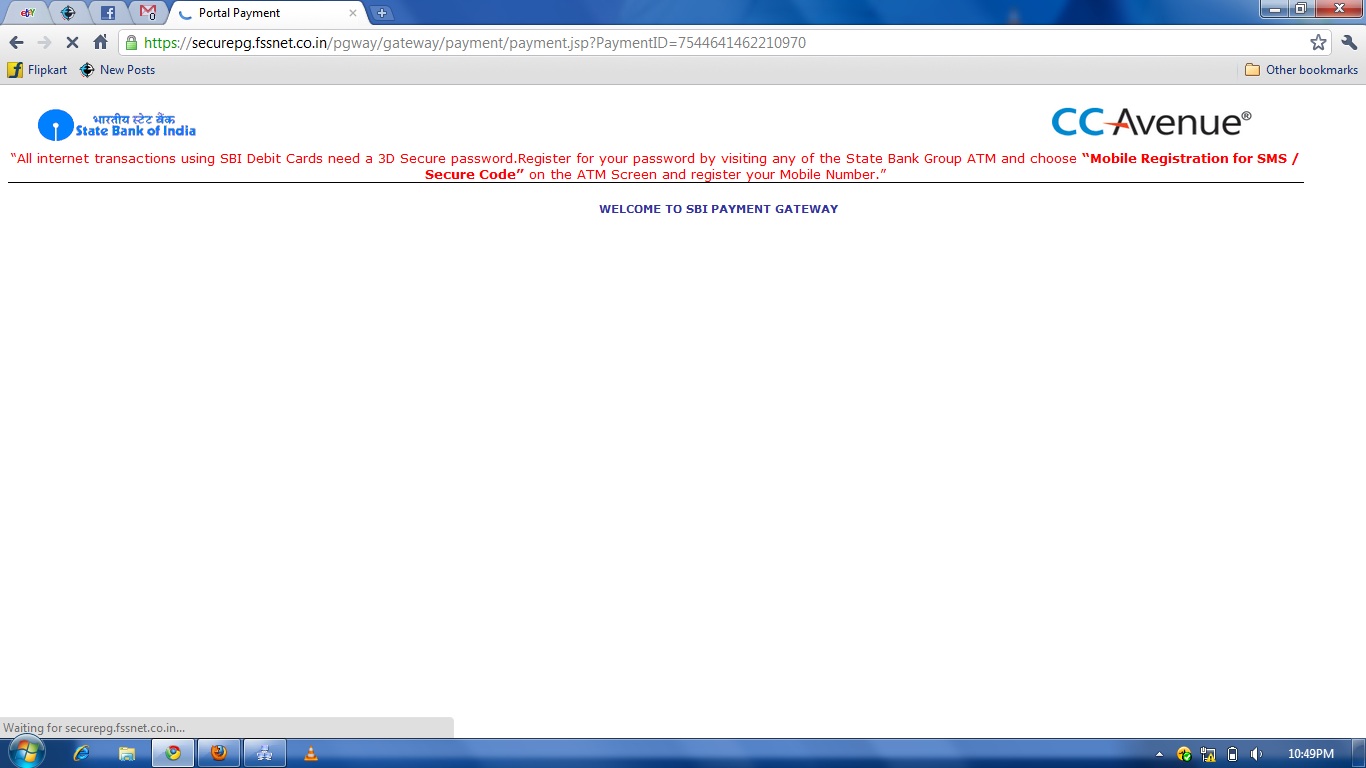 BILLDESK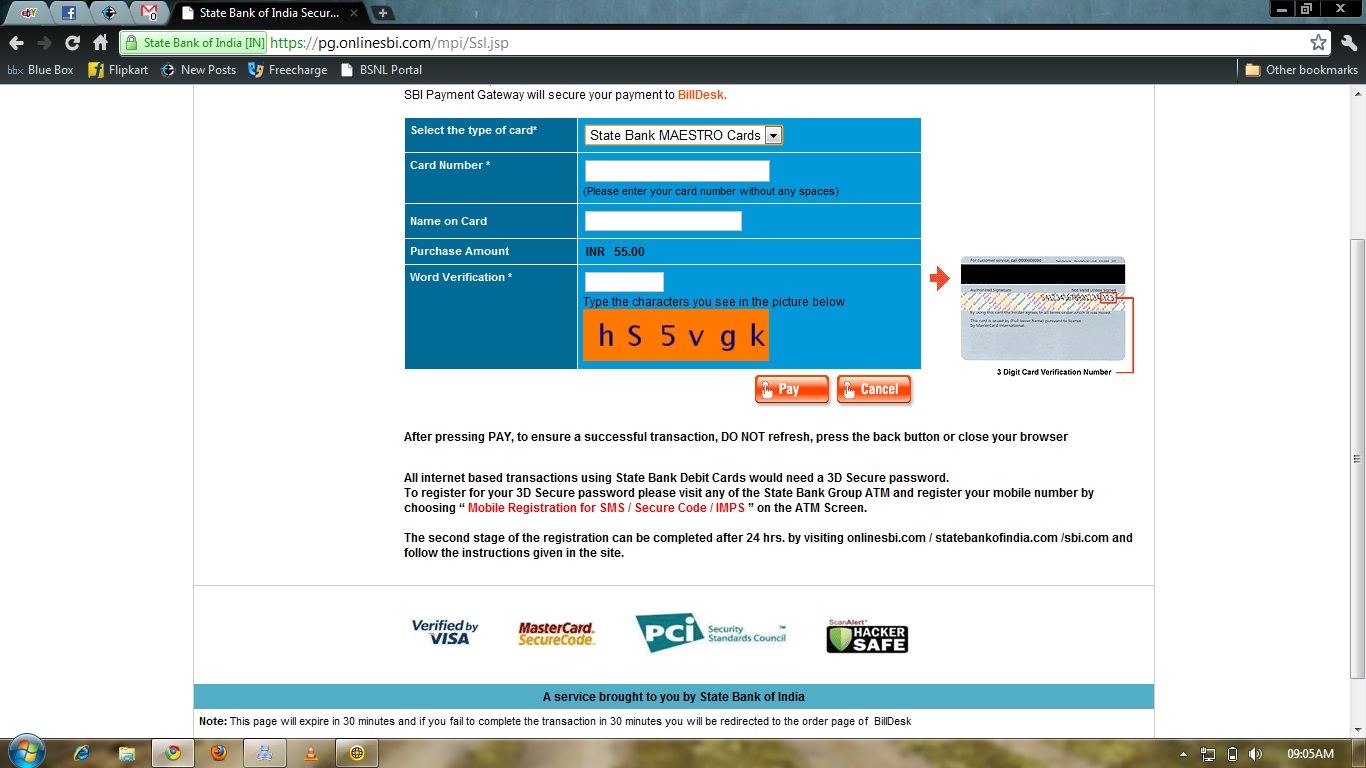 The registration Process goes like this :
Step 1 :
Just go to a nearest State bank group ATM (most of them will go out of order during Registration. I was successful at 3rd ATM ) and on the home screen select
"MOBILE REGISTRATION FOR SMS/IMPS/SECURE CODE".
ENTER YOUR MOBILE NUMBER (10 DIGIT).
YOU WILL RECEIVE AN SMS CONTAINING YOUR VERIFICATION PIN.
NOW WAIT FOR 24HRS (thats what site says).
Step 2 :
Go to
https://acs.onlinesbi.com/sbi/enrollment/enroll_welcome.jsp
.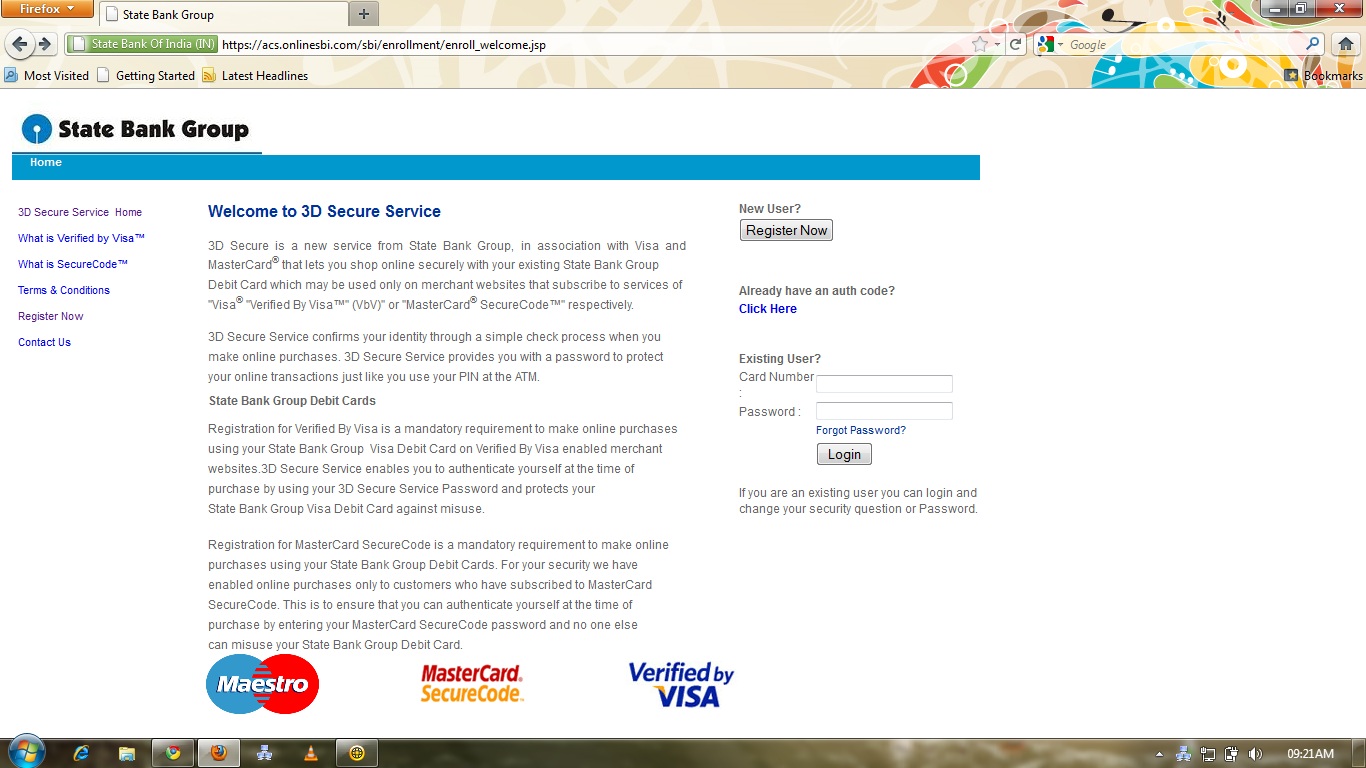 ON THE RIGHT HAND SIDE YOU CAN SEE OPTION "ALREADY HAVE AN AUTHENTICATION CODE " AND VERIFY YOUR CARD AND THE PROCESS IS OVER.
There is an option for New Registration in the SBI website but I have not gone through this process.
I did my registration via ATM method.
Stilll waiting for the 24hrs to complete my registration.
Anyone who has completed the registration process can throw some light regarding this.