Well-Known Member
Section Mod
Nov 28, 2010
1,957
38
62
27
I have a 2TB WD Elements External 2.5" HDD which stopped working suddenly this morning.
There no click sounds or anything. It is not getting detected in my computer but it is being detected in Disk Management and gives the following error.
I still have a warranty of 70 days remaining on the HDD.
But if possible i want to know if there is any other way to make this drive working.
@vivek.krishnan
Hey man please give some advice.
@Black_Hawk
recommended your name. Please help me out.
I get this in the Disk Management: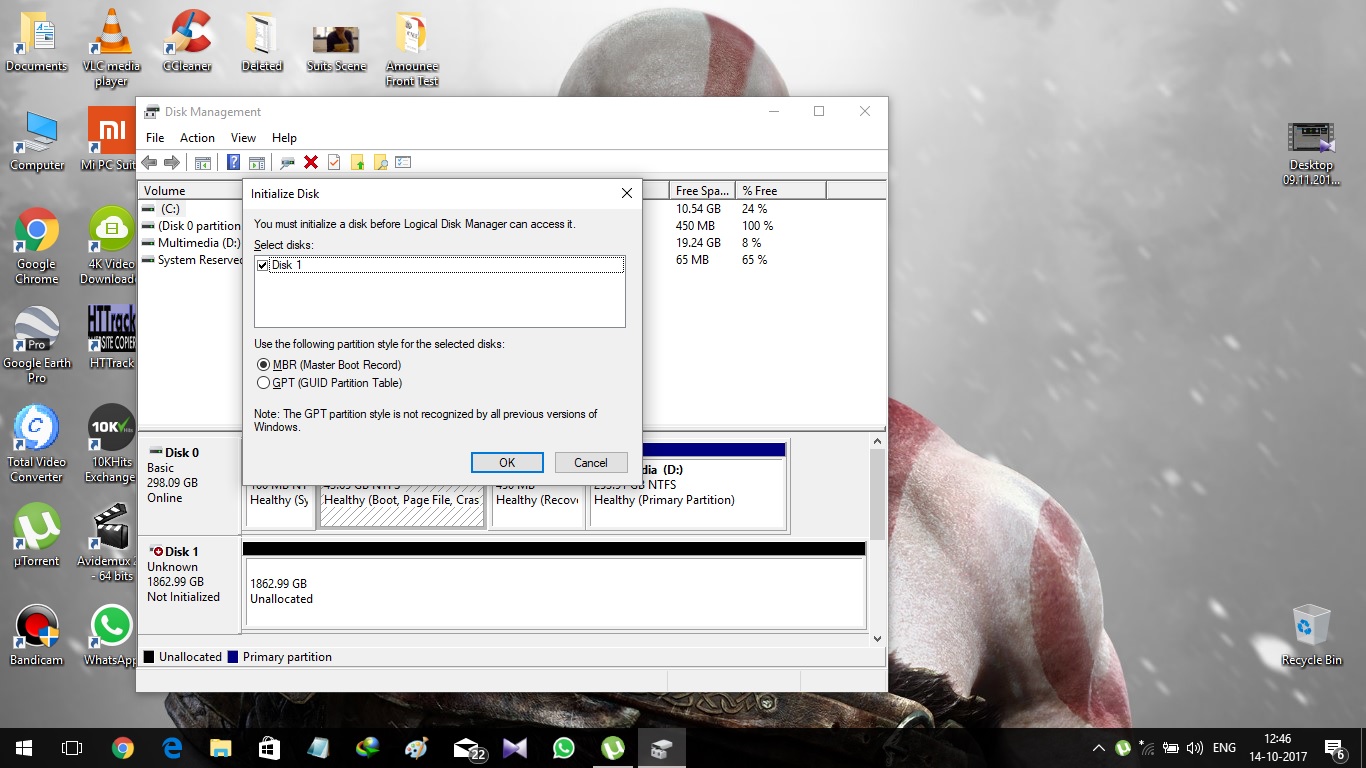 If I do go to the next step I get this error:

Is the USB Port faulty here?
Also I think I have lost the bill. Will WD Still RMA my HDD?