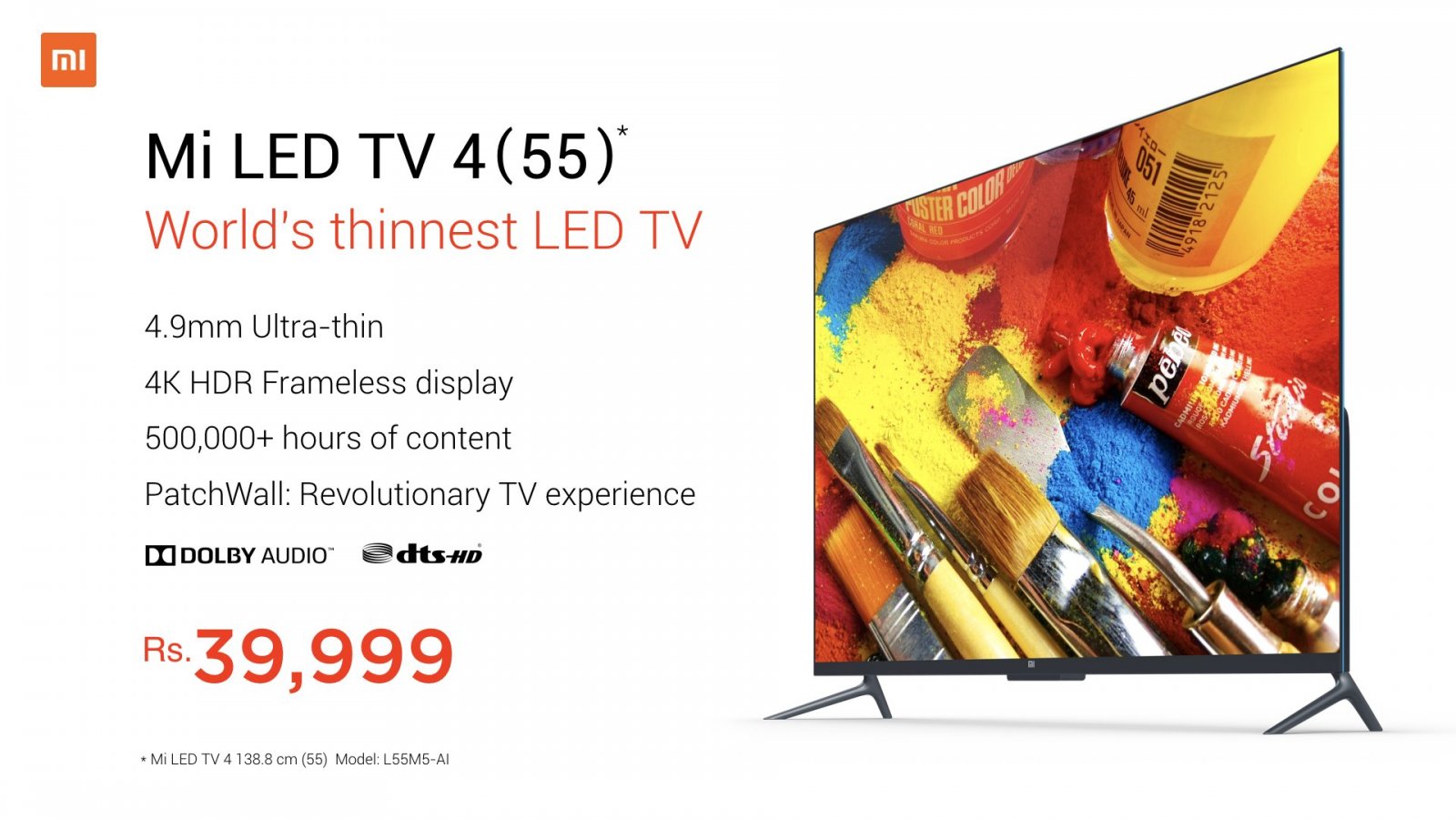 At ₹ 39,999, Xiaomi is putting up a good competition.
A few things I heard which were not interesting about Mi TV 4 55"
1. No Hotstar support, yet
2. No Chromecast support
3. No Play Store
Interestingly, Mi TV 4 will work with a variety of set-top boxes available in the Indian scenario. They say it is plug in the set-top box and forget it. The AI powered Patchwall UI will take care of your STB UI.
Last edited: