Hello,
I am looking to build an AMD PC for running applications like Blender, Da vinci resolve, CAD and simulation software and Adobe suite. It'll be used by me and my big brother. Now I was looking for good value GPUs and since I was making a new pc from scratch I chose 4070 as it was reasonable for my budget and value. But then I found this post by
@powervgx
:
Product Name - GALAX SG 3080 10 GB Warranty remaining - About 2 years 2 months Invoice Date - 25 July 2022 Price - 40k RMA date - 13 May 2023 Product Condition- Brand new sealed Shipping from - Himachal Pradesh via Delhivery, DTDC or Bluedart. Description- The card is in sealed condition...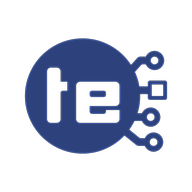 techenclave.com
(it's an LHR GPU & it doesn't matter for my use-case right?)
Now I have two options: To buy the 3080 10GB for 40K OR to buy 4070 12GB for 60k
4070 prices I saw at mdcomputers:
https://mdcomputers.in/nvidia-geforce-rtx-4070?sort=p.price&order=ASC
Specs for the cards I took as reference:
NVIDIA GA102, 1710 MHz, 8704 Cores, 272 TMUs, 96 ROPs, 10240 MB GDDR6X, 1188 MHz, 320 bit

www.techpowerup.com
NVIDIA AD104, 2475 MHz, 5888 Cores, 184 TMUs, 64 ROPs, 12288 MB GDDR6X, 1313 MHz, 192 bit

www.techpowerup.com
3080 has 2GB less VRAM and uses around 100W more power. I could buy the 3080 and save 20k now. But the increased power usage would normalise the benefit in 5-6 years
How I calculated it:
320W-200W = 120W = 0.120kwh
0.12 * 16hr usage daily = 1.92 ~ 2kwh extra daily
In my state 2 units are around 8 Rs
20,000/8 = 2,500 days
2,500/365 = 6.84 years ~ 5/6 years (let's say)
So what should be my move? Which card do I get?