Hi, As you must all be aware I had built a new 3300x built last month.
Config
Processor: Ryzen 3 3300x
Board: MSI B450M PRO VDH MAX
RAM: Kingston HyperX Predator 3200mhz 8Gb x2
SSD: WD 240gb m.2
HDD: WD 1TB blue
Cpu Cooler: Deepcool Gammaxx GTE V2 RGB
Cabinet: ANT Esports ICE-400TG with RGB controller.
GPU: Gigabyte GTX 1660 Super OC
It was working fine until last night and suddenly the keyboard mouse freezes, computer keeps on performing the tasks but none of the USB devices work and suddenly computer restarts.
(This is happening from anywhere between 5mins - 2hrs of usage)
When checked the error logs found MSI Dragon Centre KeyKeeper is crashing, so uninstalled that & New Nvidia driver update installed reversed it as well but no luck.
Then I tried doing memtest, it freezed twice anywhere between 2mins-2hrs with 16gb dual channel Kingston Hyperx Predator 3200mhz.
So, then I tried removing one stick of RAM to test it and the computer is not booting with single stick in A2 slot(2nd from left) but boots fine with A2 and B2 dual channel sticks.
One single RAM stick - only the CPU led stays on for long and there is no bios.
One both RAM sticks - it boots fine with RAM, CPU, VGA and boot LEDs one by one and then starts.
I also tried downclocking RAM and CPU but still same freeze issue. I also noticed some purple lines in bios, attaching pics below
Is this a motherboard issue/CPU/VGA/RAM/PSU issue?
Post automatically merged: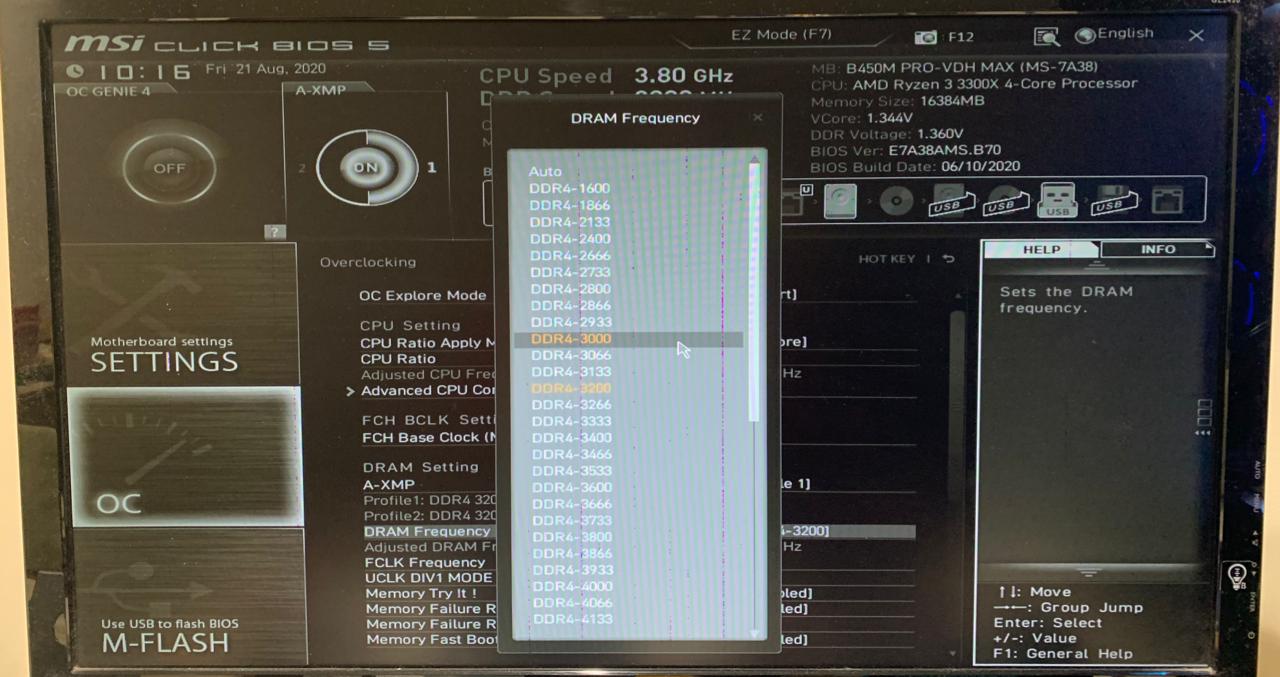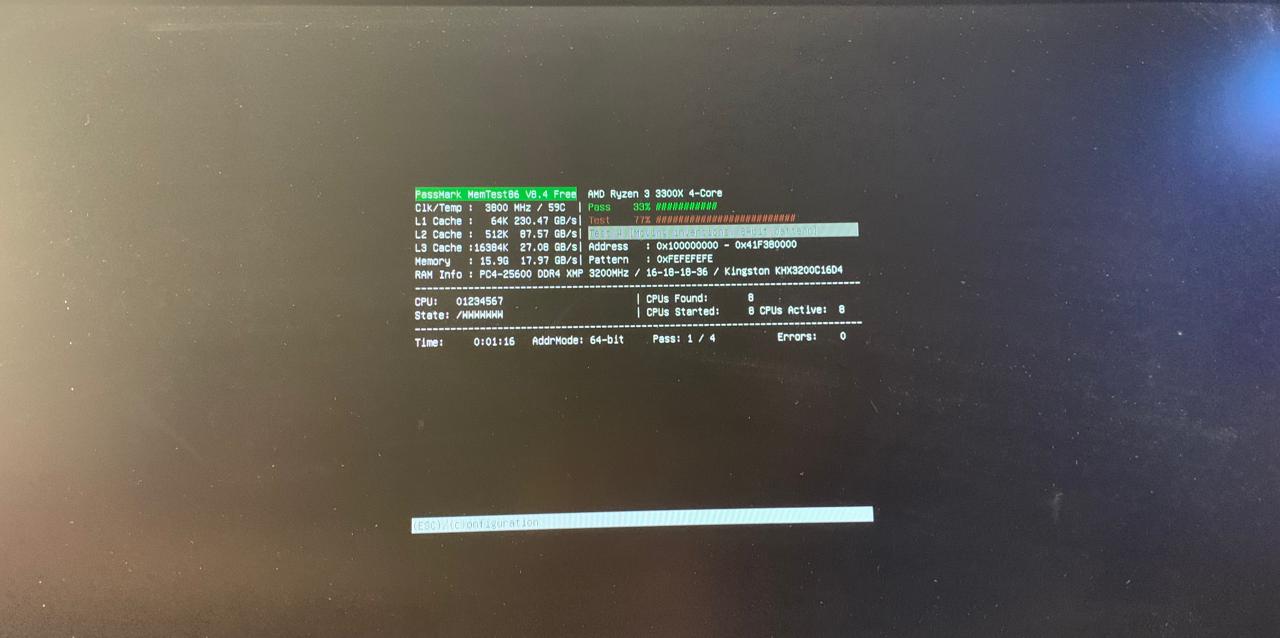 Last edited: