Hi,
So i have these fans lying around, I don't need them, they have been kept like this for over a year in a big box
I don't have the original box that it comes in except the one in the pic which is unused.
1 x NZXT FN-200RB FAN 1200 RPM -

SOLD




2 x NZXT FN-200RB FAN 1200 RPM -

SOLD





4 x CoolerMaster JetFlow (White LED) 1600 / 1200 RPM
Product Link: CoolerMaster
Purchase Date: Jan 2014
Purchase Price: 1200/-
Condition: Good
Excepted Price: Rs. 800/- each
Invoice: YES
Warranty: Expired (2 years)
Pictures: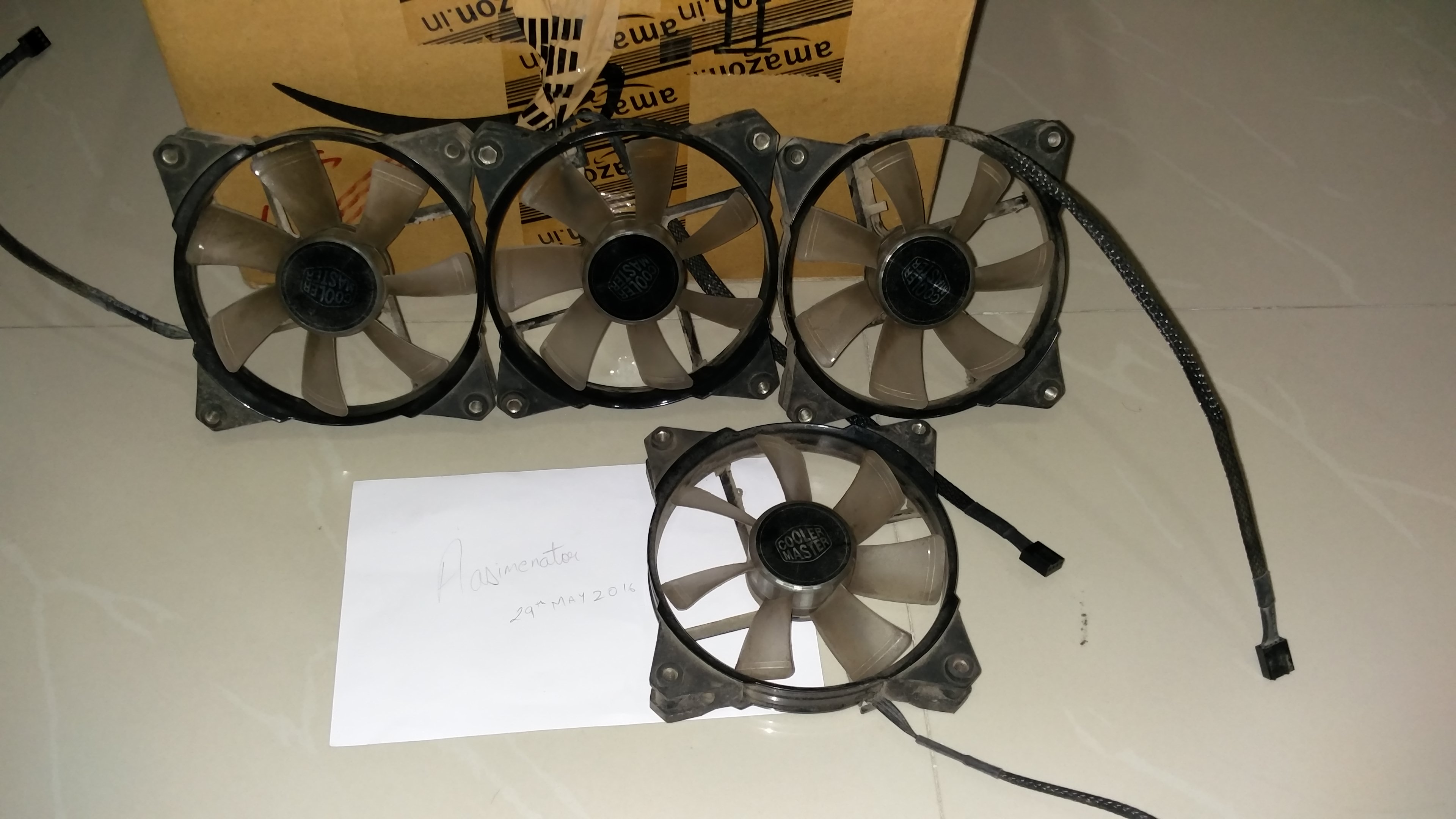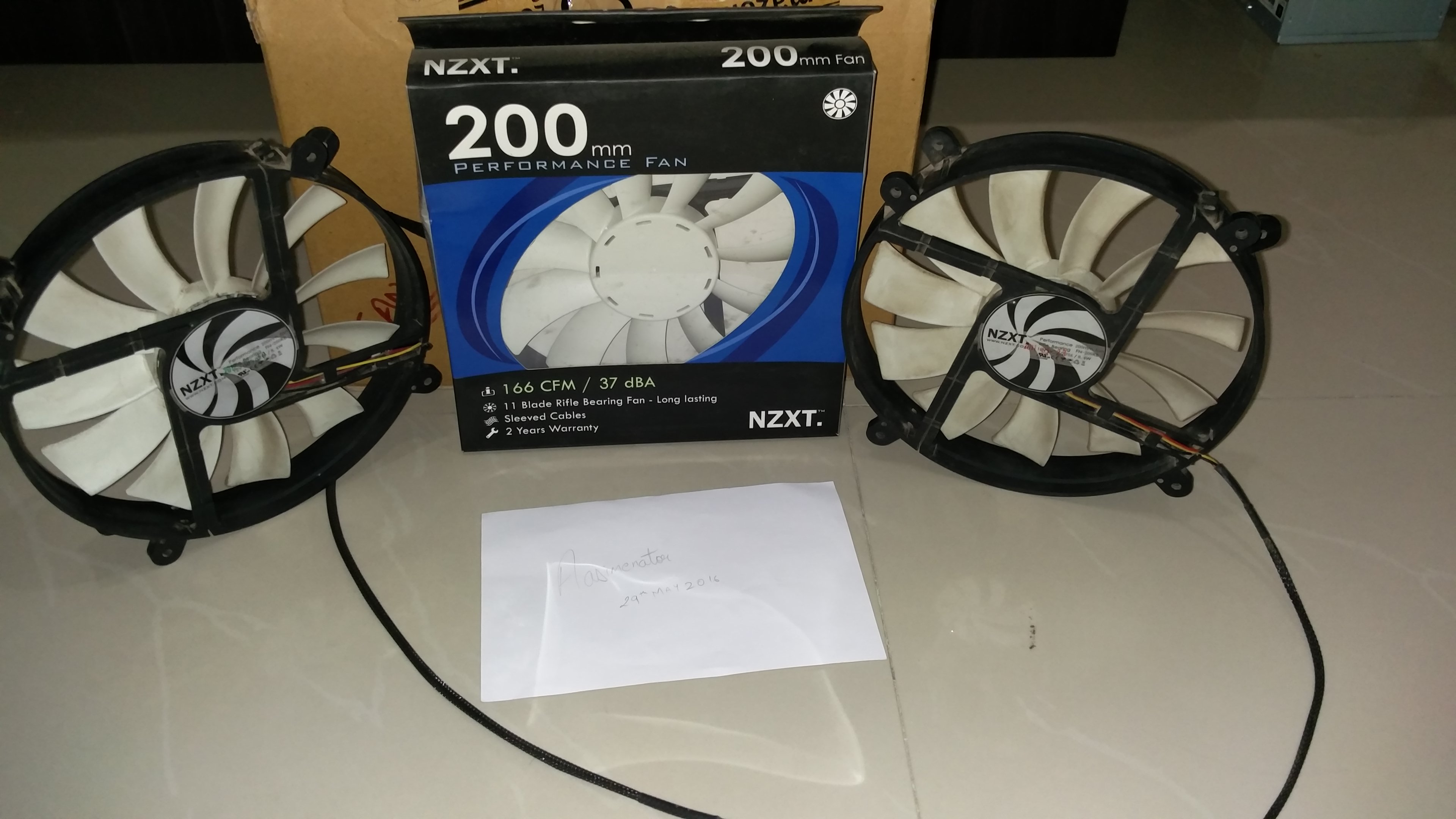 P.S. I know they are dirty & yes i am going to clean them before shipping
Please note all prices are final, no negotiations.
Shipping charges extra, Shipping anywhere, but local buyers preferred. Buyer takes responsibility of shipping.
PM me for any trading offers.
Last edited: