hi!
i have 12 commando comics here
that are loose---i haven't bound them all together like the rest of my collection bcoz i have some copies of these comics or bcoz i didn't like the story enough!(the gorier the better!!)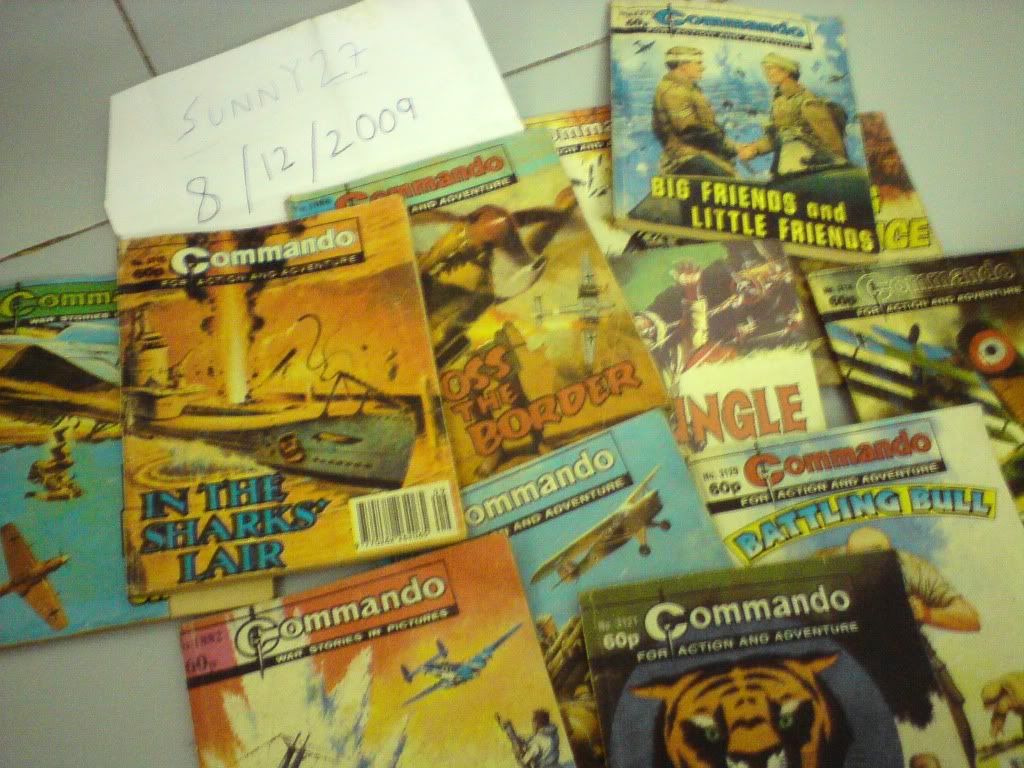 each comic sells at 10rs and all the twelve comics will be sold at 120rs(total cost for all the 12 comics)
shipping is extra
the comics are very old about 10--12 years old.

lowballers will face heavy flak and AA fire
thread crappers will be nuked!!!
there are a few more of these comics somewhere in some box but some are torn becasue they happen to be pretty damn--no pages missing though====cleaning my room coz me shifting to another place.will give those comics for free when i find them or sell em dirt cheap!!
also please don't ask me about the other commando/tintin/asterix comics--you can have them over my dead body!!!!!
btw there are some comics from 1979.