Friends,
I have a 4 month used Spice QT 50 up for sale. Please find snaps and details below:
What:
Spice QT 50
Features:
Dual SIM dual standby (both SIMs on simultaneously, both can receive SMS/MMS simultaneously, however, only one SIM can handle call at a time)
1.3 MP camera
QWERTY
Stereo speakers
Dual SD card support (each 2GB, for a total of 4 GB) [not bundled with this]
Dual LED torch
GPRS support
3 color choices for back covers - girls might like the red and yellow options
Complete specs and user guide at:
Spice Mobile
Bill:
Not available
Warranty:
Don't have bill, not sure if they honour warranty without bill
Expected price: [strike]1999 + shipping @ actuals (max. 100)[/strike]
1800 shipped
Location:
NCR
Reason for sale:
Got a Samsung Guru
Comes with all accessories - charger, battery, earphones (these have not even been opened as can be seen in the pics), red and yellow back covers (not opened yet), user guide, original box. As can be seen, the original plastic screen cover that came with it has not yet been removed, so the screen is scratch free.
Mandatory Images:
below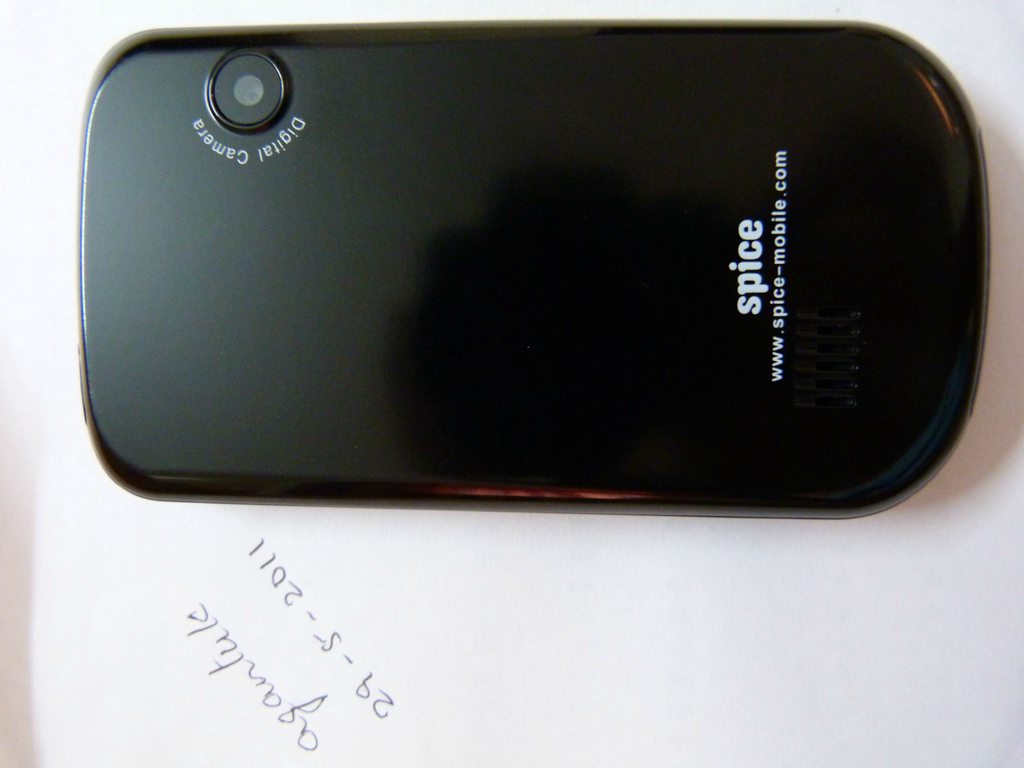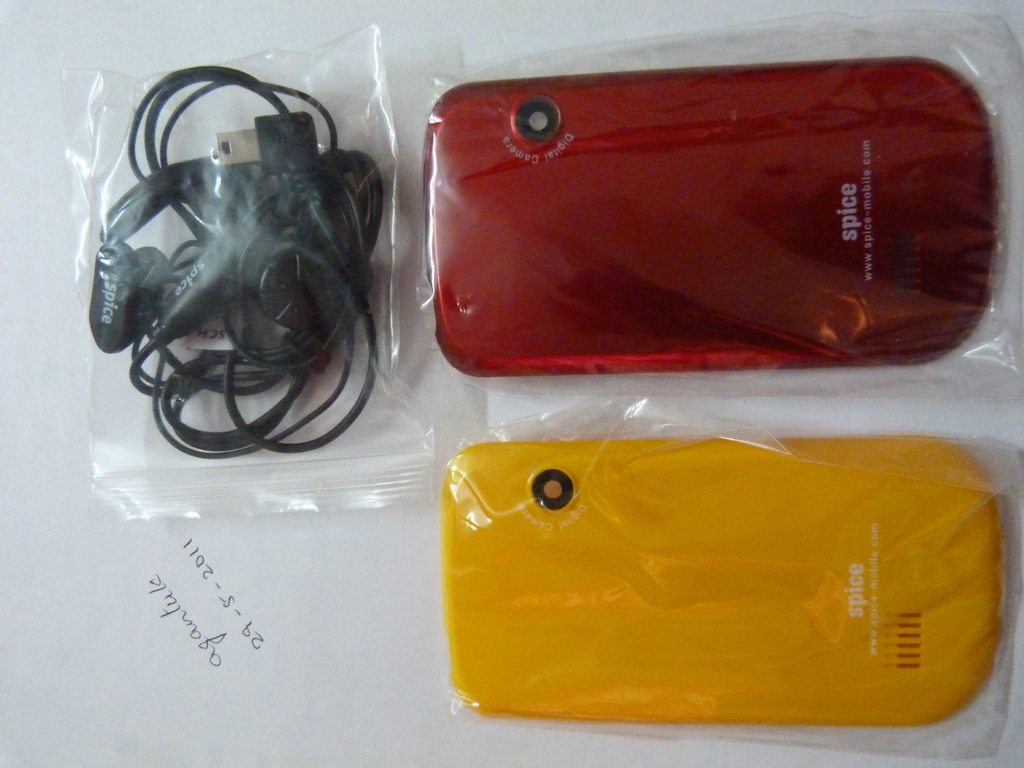 Complete gallery at:
Photo Albums - Imgur