Expected Price (Rs)

0
Shipping from

Bangalore
Item Condition

3 out of 5
Payment Options

Cash
Bank Transfer
Purchase Date

Nov 1, 2012
Shipping Charges

Excluded - at actuals
Have you provided two pics?

Yes
Remaining Warranty Period

No
Invoice Available?

No
Reason for Sale

Going for sbc due to space constraint
For sale is my AMD PC.
I would prefer to sell as a whole at 10,000. For individual components, I will like to ensure that all of them get sold.
Shipping is additional for all parts or the overall. Will pack well and ship via India Post. Shipping at buyer's risk.
I will pack the orders on weekdays and ship them out on the weekend to accommodate the office.
Parts:
1. AMD Phenom II X4 955 Quad Core 3.2 GHz Processor - 1,600 +shipping
Comes with the CPU Stock cooler
https://www.cpubenchmark.net/cpu.php?cpu=AMD+Phenom+II+X4+955&id=368
https://www.newegg.com/amd-phenom-ii-x4-955-black-edition/p/N82E16819103808
2.
Sold to Tech.Monk
- Gigabye GA-880GM-USB3 AM3 Motherboard Rev 3.1 - 2,200 +shipping
https://www.gigabyte.com/au/Motherboard/GA-880GM-USB3-rev-31#ov
Integrated ATI Radeon HD 4250 graphics (DirectX10.1)
Installed Wifi card on the motherboard,
3.
Sold to @asimh99
Corsair 600W PSU - Gaming Series™ GS600 — 80 PLUS® Certified Power Supply - 2,200+shipping
Sleeved modular cables
https://www.corsair.com/us/en/Categories/Products/Power-Supply-Units/Gaming-Series™-GS600-—-80-PLUS®-Certified-Power-Supply/p/CMPSU-600G
5. Cooler Master CM 690 II (VER.2) Tower - 2,200+shipping
https://www.coolermaster.com/catalog/legacy-products/cases/cm-690-ii-ver-2/#image-Item5
One side has got a bit discolored which is captured in the photo. Other side is perfectly black
1 or 2 hdd trays misssing
6. 4 x Corsair 2 GB DDR3 RAM (4 X 2GB) - Each 700+shipping - All 4 for 2,500+shipping

7. 2x Xigmatek XLF 12V 120 mm fans side installed, 3-Speed 5 Fan controller (I think it was NZXT don't remember name couldn't see it on the body) - Each fan 500+shipping - Total with the fan controller and 2 fans - 1100+shipping
Buy XIGMATEK FCB (Fluid Circulative Bearing) XLF-F1253 120mm 4 white LED Orange Case Fan PSU Molex Adapter/extender included with fast shipping and top-rated customer service. Once you know, you Newegg!
www.newegg.com
8. HP Ihas124B DVD writer - Works sporadically - 300+shipping
. Will try to ensure I can sell off all items and give preference to someone who wants to buy the whole pc.
Everything works fine even though the machine is old.
Local pickup only - Bangalore
Overall Build doesn't include Monitor or HDD.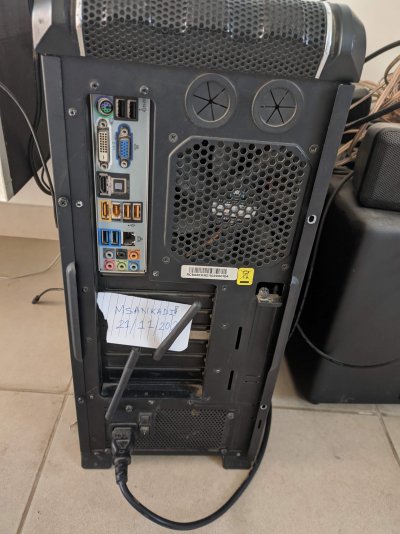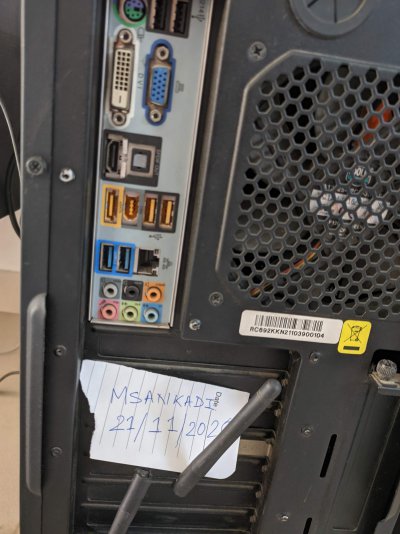 Last edited: