So I have a few more stuff to sell before i upgrade my desktop this Christmas, the below system (well not complete system) is only used on weekends that too very rarely, It was setup as a HomeServer, with 4 x 2TB WD hard drives in a Storage Pool (Raid 10) with Windows Server 2012 on a 60GB SSD. It has all my favorite Movies,TV shows, PC Games, Softwares etc (most of them purchased
) Purchase date is mentioned with each item description, and Bill / Invoice is available for all of them. I don't throw them away / lose them for any of the products i purchase.
Reason for SALE: I am selling this system because I want to get some cash to upgrade my i7 2600k system with some bling (NZXT Phantom 630 & Kraken X60)
Corsair GS800 800Watts Gaming Power Supply
Purchase Date: Mid October 2012 from PRIMEABGB
Warranty Period: 3 Years
Warranty Remaining: 2 Years
Purchase Price: 6.5K
Condition: 10/10 No issues,No scratches, 100% Functional, Still have the Box & the all accessories
Expected Price: Rs. 5000/- DROPPED TO >>>>>>Rs. 4500/-
Ebay listing also possible
AMD Phenom II x4 955 Black Edition
Expected Price: Rs. 3,000/- SOLD TO @Soyab0007
ASRock 990FX Extreme 4 Motherboard
Expected Price: Rs. 6500/-

SOLD TO

@Dipesh Gandhi
NZXT Tempest 410
Expected Price: Rs. 3200/-

SOLD TO

@Dipesh Gandhi
Shipping: Will prefer Local buyers first, I really hate going through the trouble of shipping these products. So it will be better if someone can arrange a pickup / can buy it locally.
Gallery: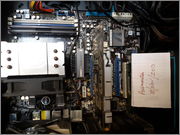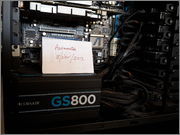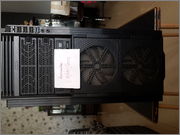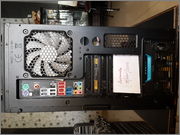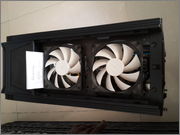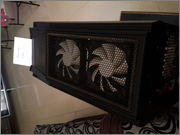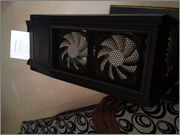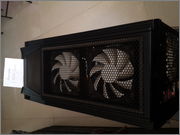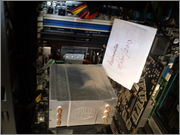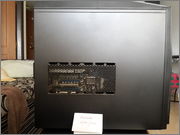 1 Year Old DAS still available for sale..
For Sale: Raidon GR5630-WSB3 4-Bay Desktop Storage
Product Description: GR5630 provides 4x3.5-inch SATA hard drive housing, supporting up to 6TB large capacity for data backup under high level RAID 5 with excellent 5.0Gb/s transfer rate of USB3.0, also comes with multiple interfaces including eSATA and firewire800 for the options from various demands and environments. GR5630 brings outstanding coexistences of performance, massive storage capacity and higher data protection to a cost-effective alternative for your valuable data.
Product Link:
RAIDON - Products
Review:
Raidon GR5630-WSB3 4-Bay Desktop Storage System Review - Overclockers Club
New Price:
Rs. 17,370.00 @ Prime ABGB
Purchase Price:
Rs. 15,945.00
Purchase Date: 14th April 2012
Purchased From: Prime ABGBCondition: 10 / 10 (as good as new) tested when purchased with 4 x 500GB hard drives, with USB 3.0 & eSata Cables, Firewire Cable never opened. Lying unused since.

Reason for Sale: Don't use it & not needed.

Selling Price: Rs. 5,000.00
Warranty Left: No Will provide 15 days testing warranty.
With Bill : Yes! Xerox Copy of the invoice would be provided.

Everything fully functional, No Hard Drives Included.

Pictures: Picasa Web Album <Old photo's, I did not feel the need to take new pictures as its kept in its original packaging & has not been used at all, so nothing has changed here. If Mods still feel that I need to take new pictures for this product then i will oblige. But apart from a new Date on a piece of paper nothing else will change.
Last edited: