Parts -
CPU: AMD Ryzen 3 3600 - 13k (Local)
CPU Cooler - Noctua C14s - 7k (PrimeABGB)
Mobo: MSI B450i Gaming Plus AC ITX mobo - 12k (Local)
RAM: Gskill Ripjaws V 2 * 8GB DDR4 3200MHz CL16 - 7.7k (amazon)
GPU:
Zotac RTX 2060
- 28.8k (amazon)
Primary M.2 SSD - Crucial P1 500GB - 6k (amazon)
Case -
TT Core V1
- 4k (ITdepot)
Case fan: 200mm pre-installed & 2x80mm - 2.5k (PrimeABGB)
Salvaged from previous build -
PSU: Cooler Master MWE 550W 80+ white - 5k (amazon)
Secondary HDD - Seagate 500GB
Keyboard: logitech membrane wired
Mouse: logitech wired
Old Specs -
Some random Case (D - 40x17.3x40cm)
CPU - AMD A6 3650
Mobo Gigabyte GA A55m S2V
DDR3Ram - 2x4gb 1333mhz
GPU - Amd Radeon HD 6450 1gb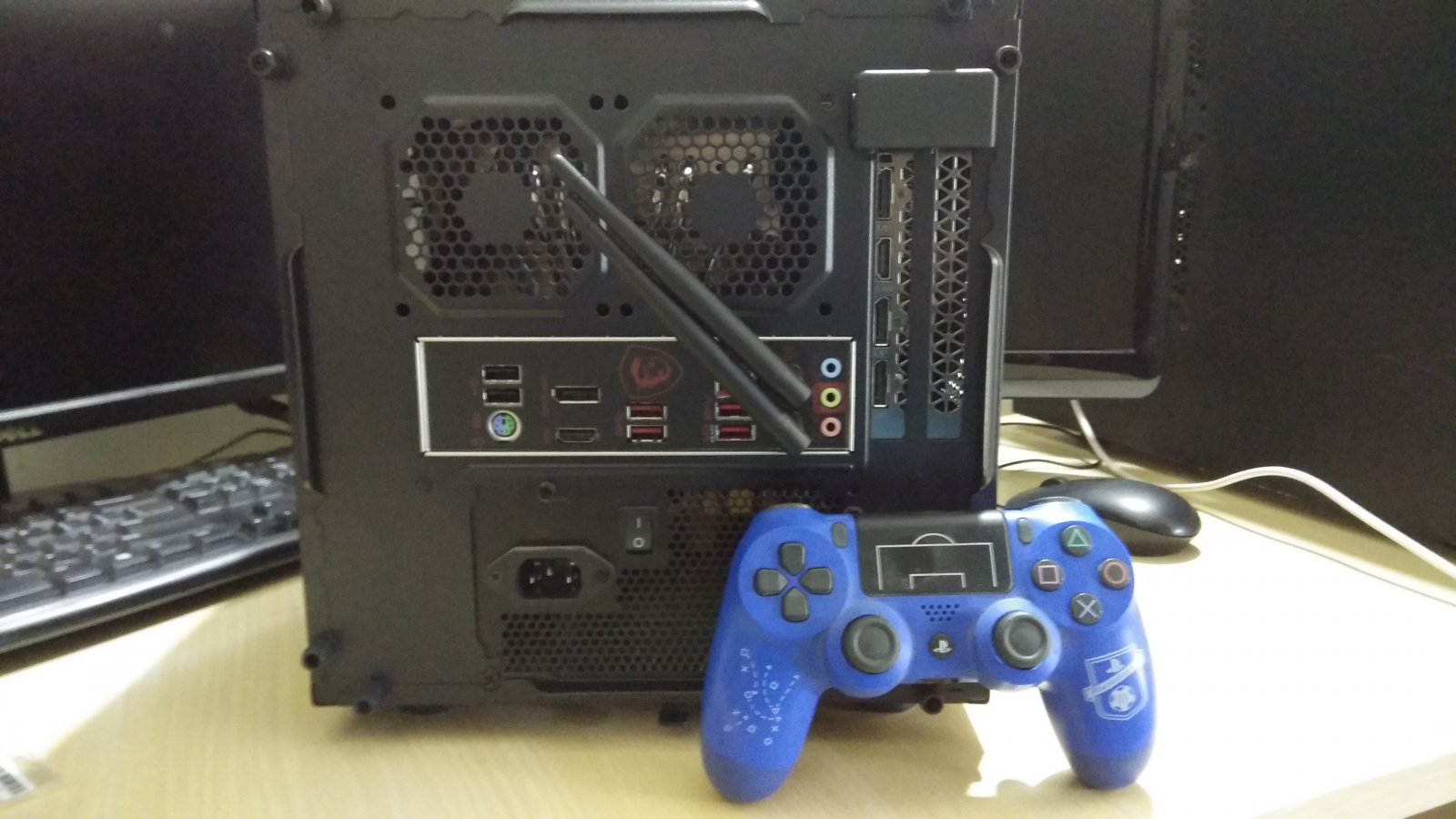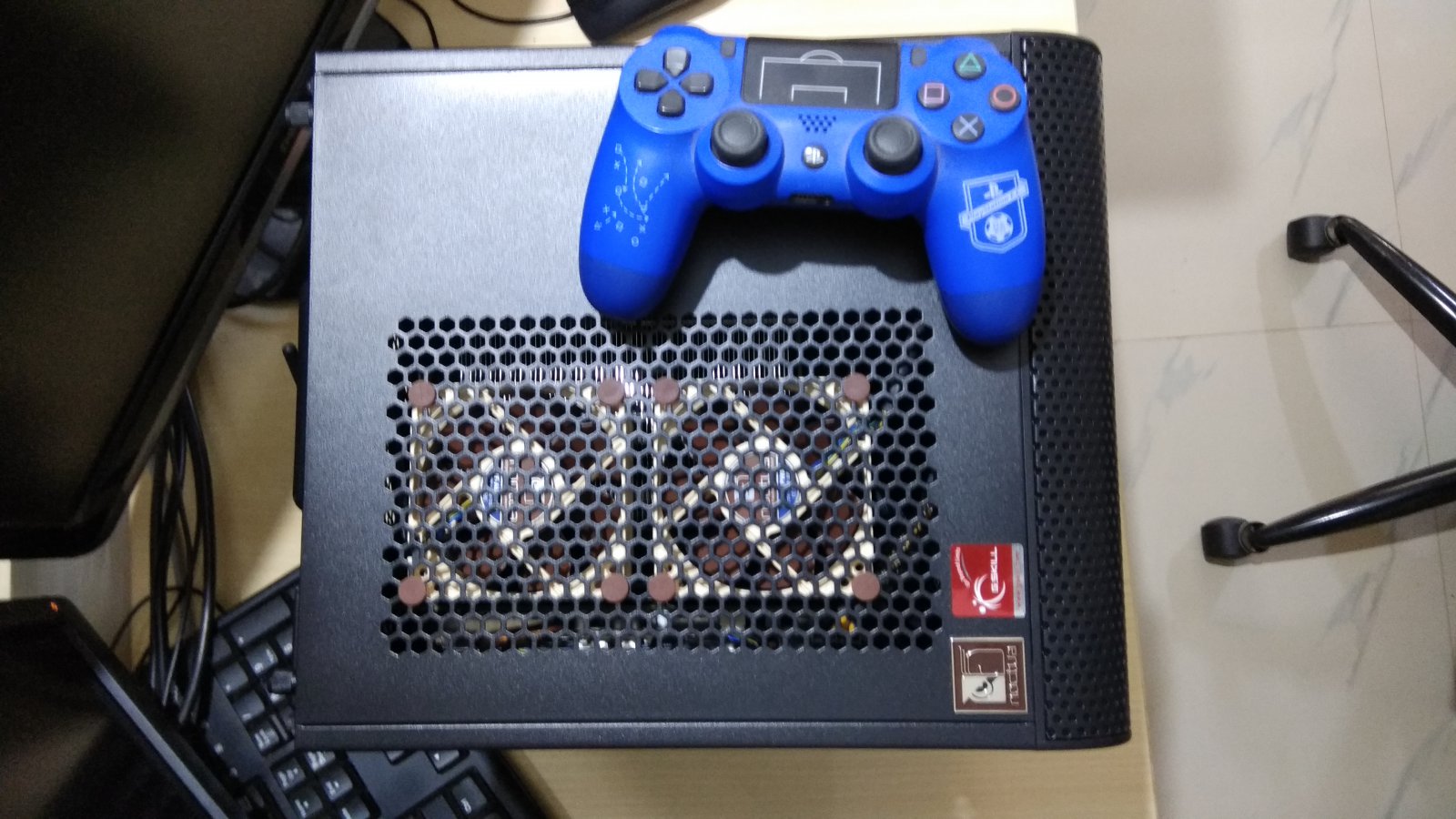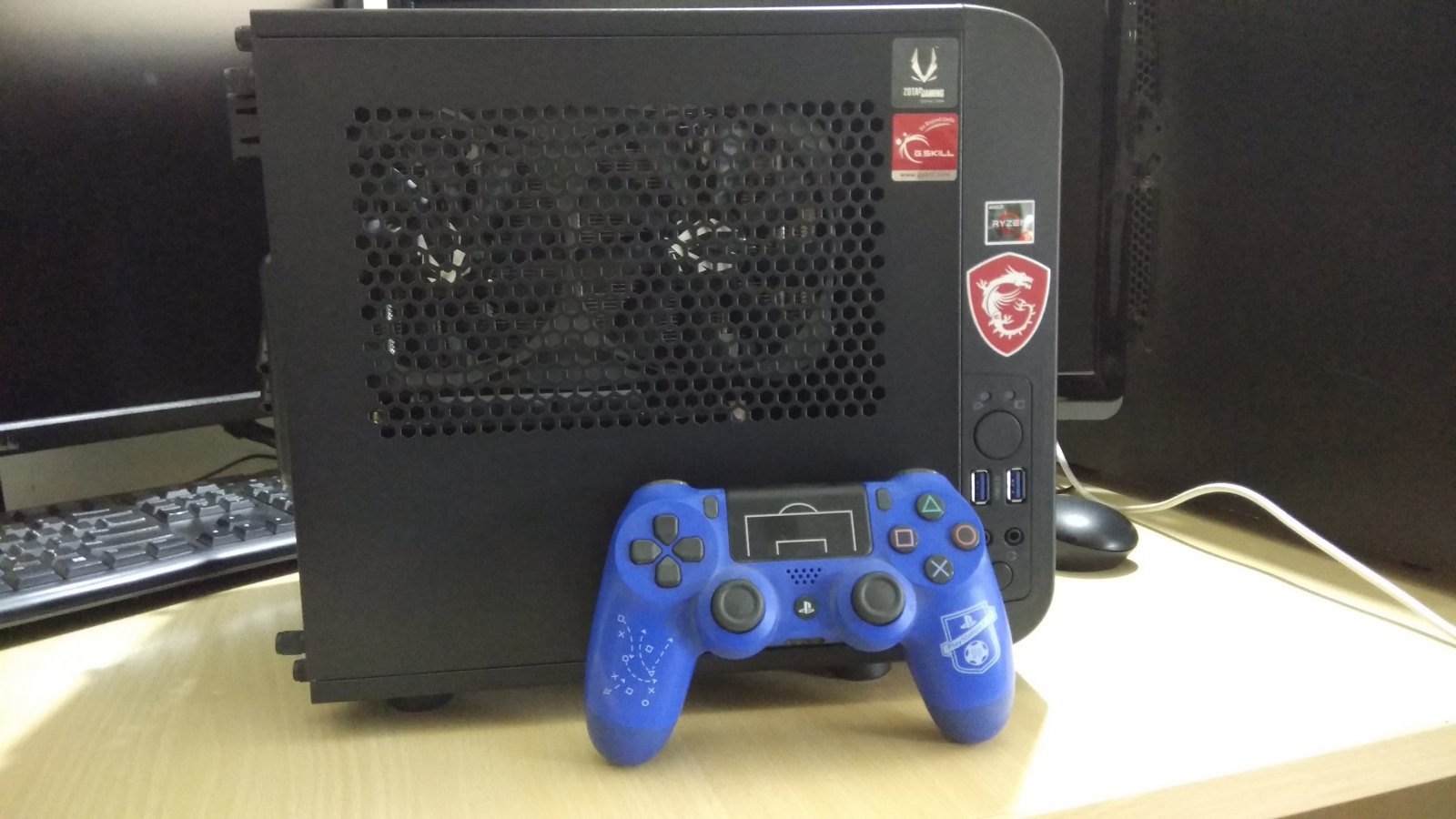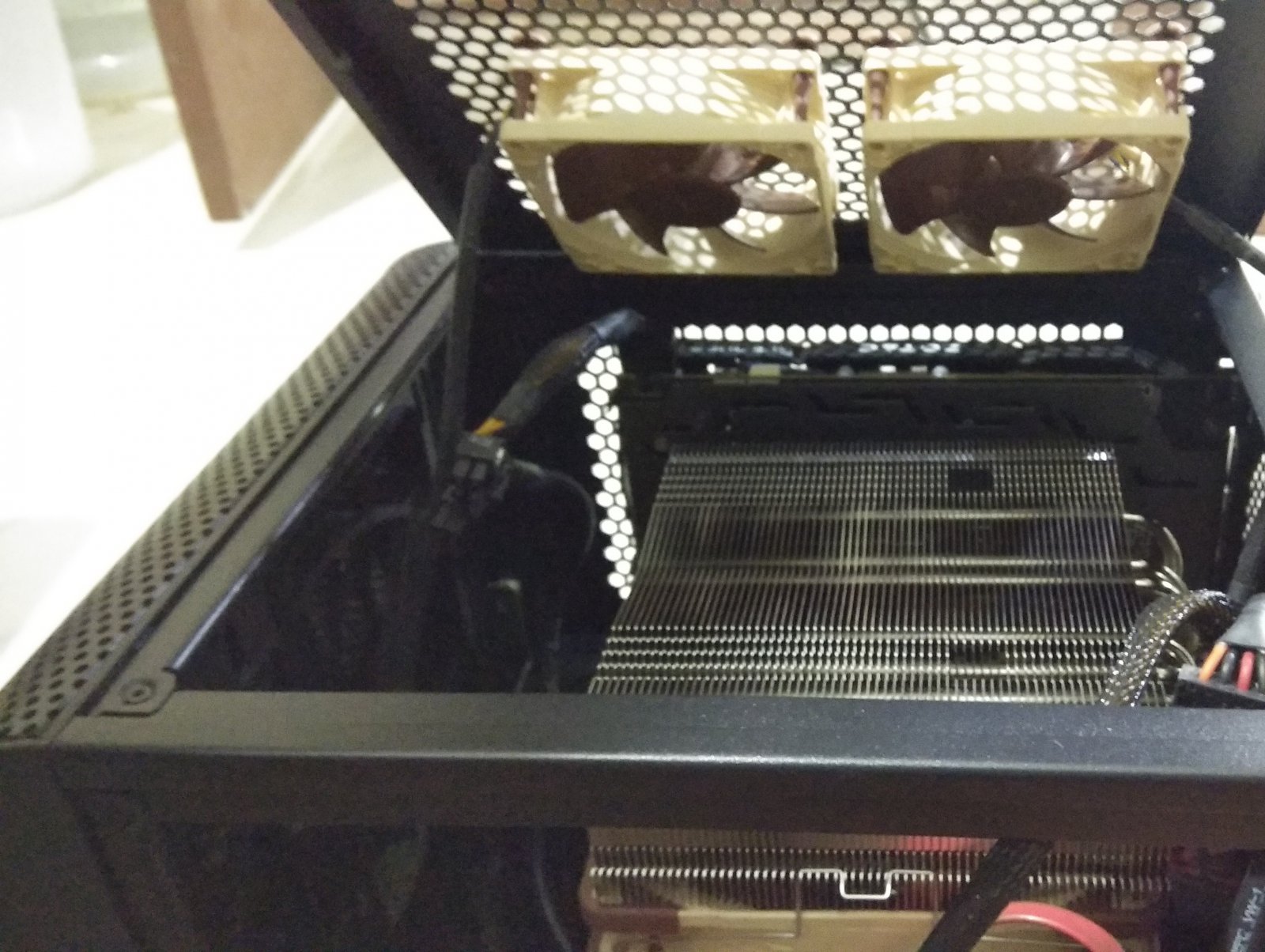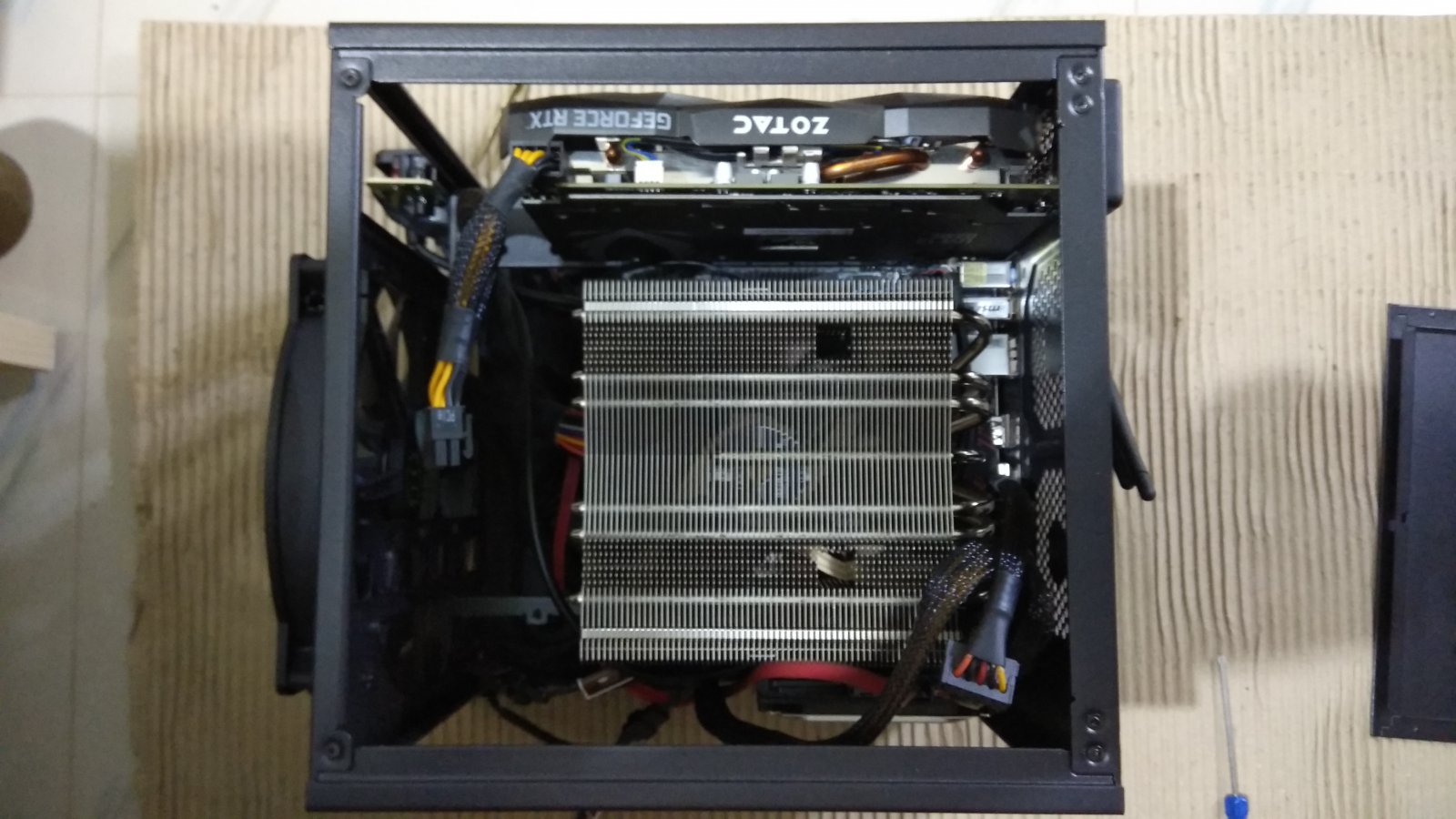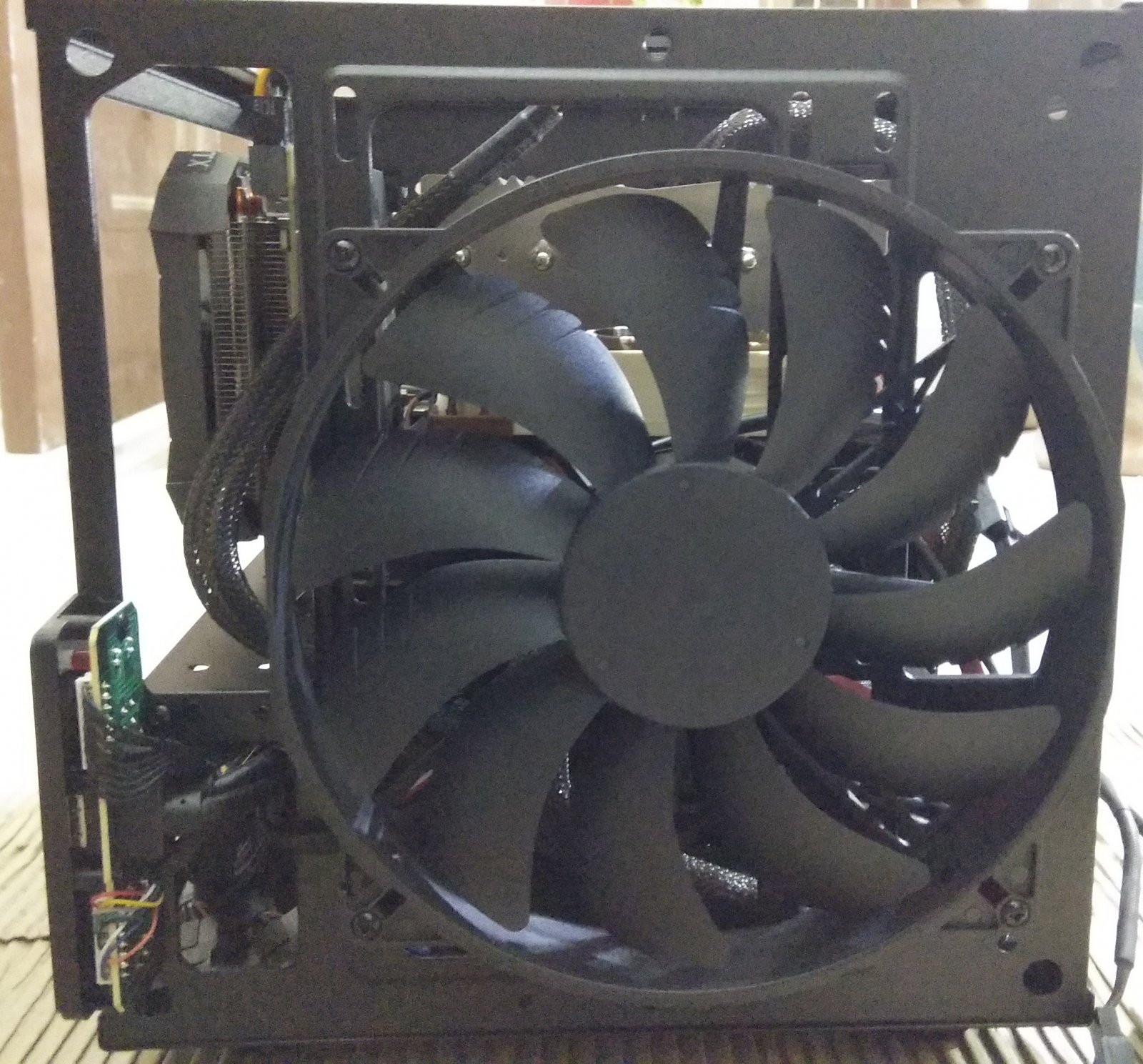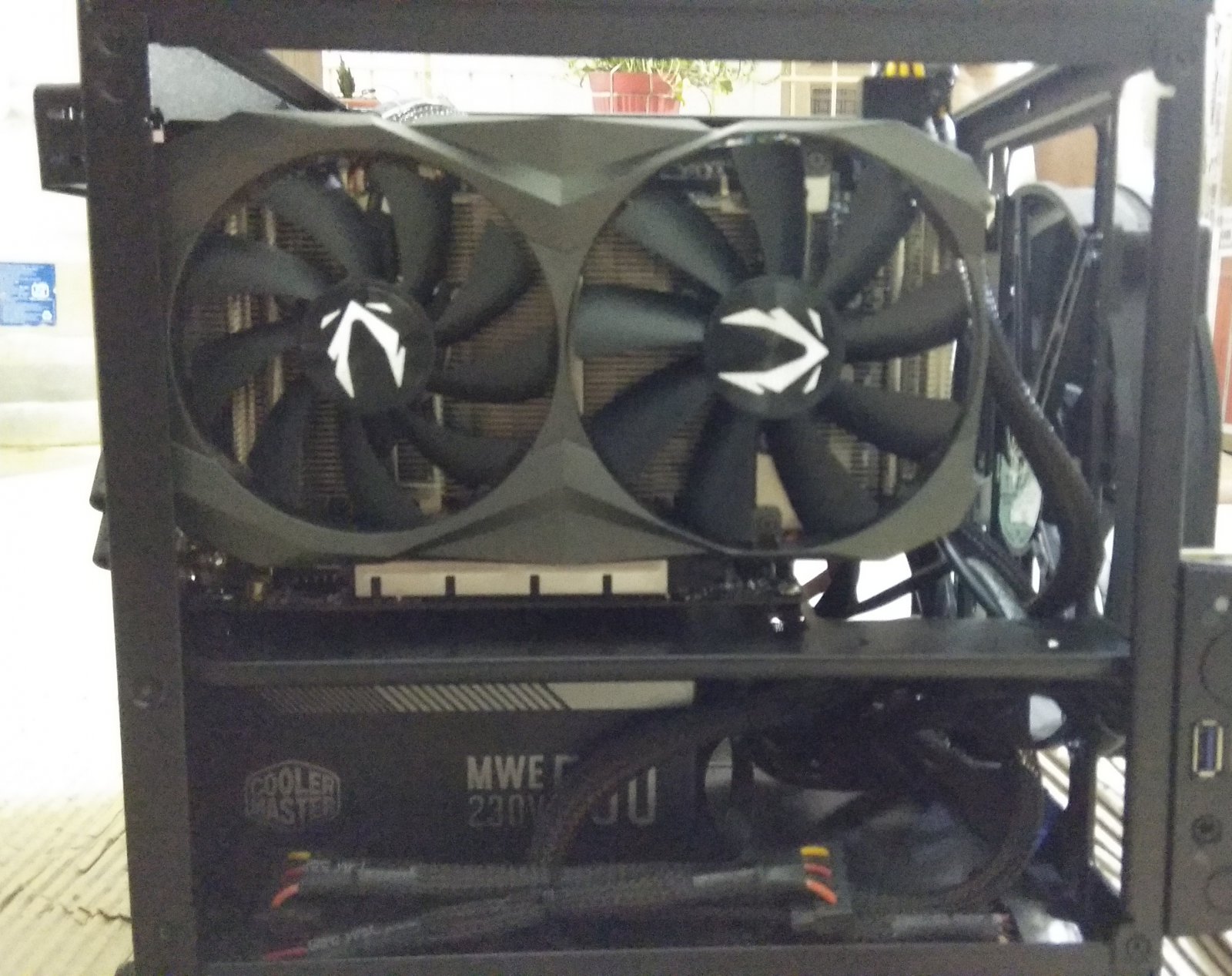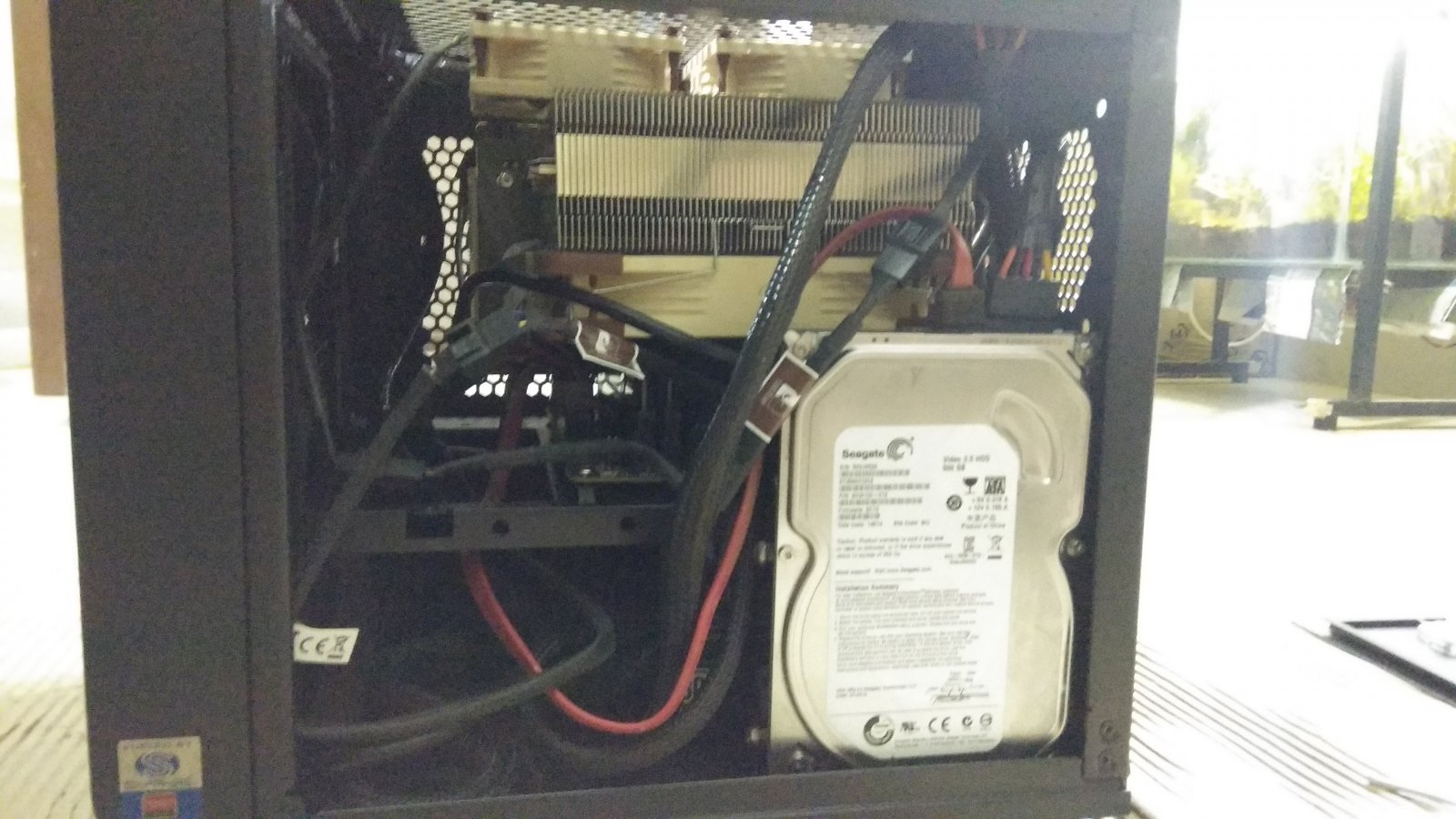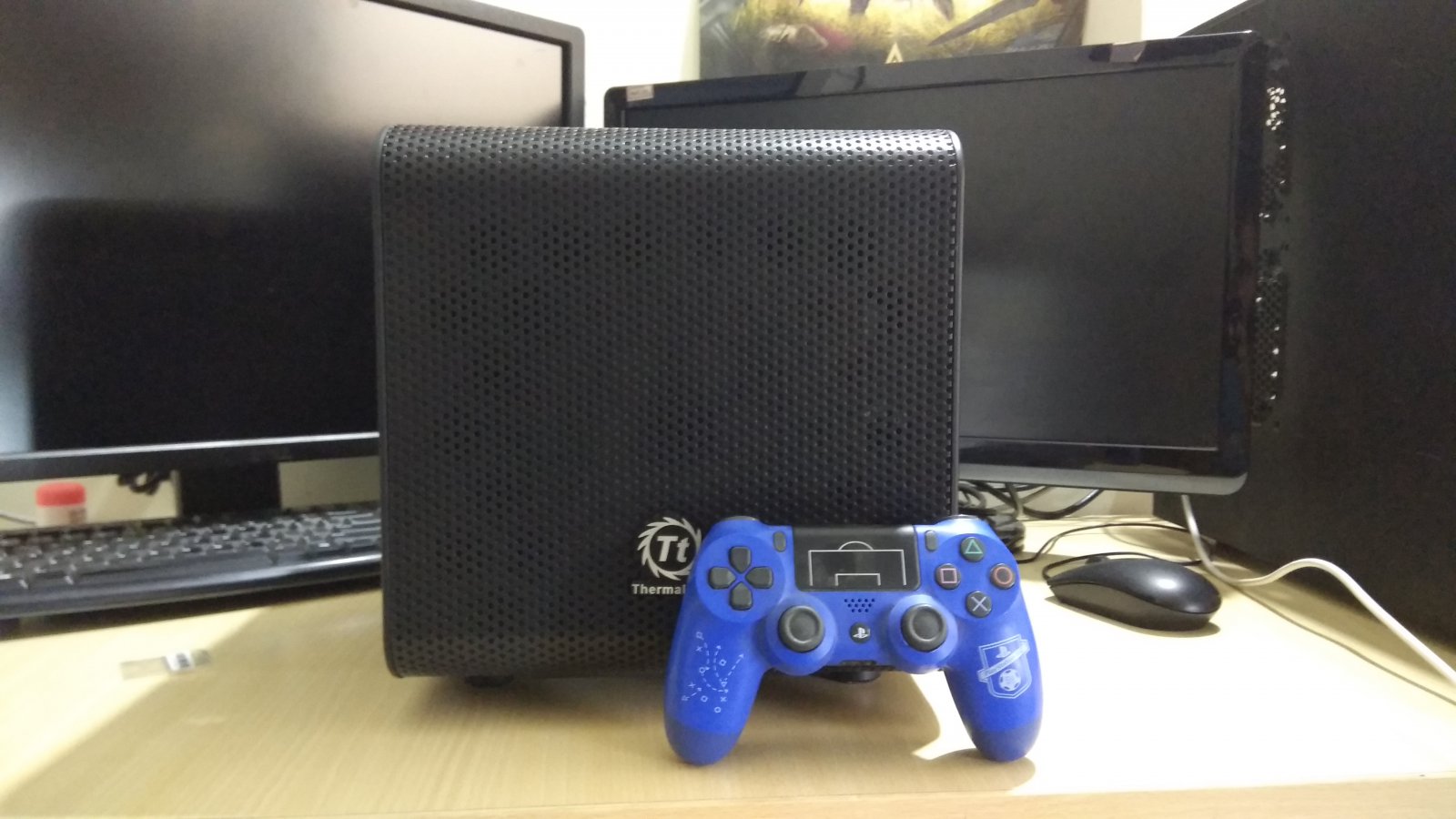 This is my current desktop I'm using for entertainment & work. The build was completed in Aug 2020 under the paranoia of COVID & possible re-locations for WFH. Therefore tried to build a compact PC. Ideally I hoped to visit the computer market and ask around in shops with a list of niche parts written on paper. Would've been a great experience.
My plan is to get
NCASE M1
somewhere in distant future. A standard layout case that will support mid-tier air-cooling capacity and therefore won't have to rely on CLCs. With this
guide
as the inspiration I started my hunt.
First, a case that can house same/similar config but available locally & above-all cheap. And TT core V1 was the perfect candidate. Coming with a pre-installed 200mm fan front mesh intake, ATX psu compatible, direct intake for GPU, interchangeable panels and more @ less than 4k.
Next was the CPU cooler -
Noctua NH C14-s
, perfect top-down cooler equipped with 140mm fan. Also, won't compromise the overall cooling of the case, in fact it complemented the airflow. Got it set it up as exhaust blowing upwards & away from motherboard. I might never have to buy another CPU cooler in my life ever.
In case of GPU, my budget was under 23k aiming for GTX 1660ti. But the horror of seeing all stocks vanishing pushed me to spend additional 5k and get RTX 2060. Looking back now, feels like I barely escaped the silicon shortage. *sigh*
Bought additional 2x80mm fans with hope to install these in the back(like
this
).
Having watched several build videos, I was ready for the process. Prepared the room by laying out the largest piece of amazon's package box as floor mat. Snapped the RAM & CPU in motherboard. used the AMD cooler with the thermal paste(NT-H1). Unboxed the GPU and quickly connected everything like Frankenstein and did a boot check. Everything was working! Removed the GPU & placed it back in the anti-static bag. I was fully aware of how dearly I cared about the GPU.
Removing the AMD cooler and securing the Noctua cooler brought me back to reality. I was unable to screw them correctly. Re-watched some installation videos and after 30mins & couple of re-application of cooling paste I was successful.
2nd slap to reality was when the 80mm fans were not fitting in the back as it should based on the
this
build. This was un-acceptable but was merely another fact when building a SFF pc. Here, the interchangeable panels came handy. Allowed me to mount the fans on the panels itself with enough clearance above the cooler. Further assisting the cooler in exhausting. I was really proud of this part as I didn't saw any build utilizing the mesh panel as most would just go with the default panel position, i.e. on HDD side.
3rd obstacle was plugging the front USB 3.0 header in motherboard. The wire was so thick that bending it and fitting under the cooler got me scratching my head. I used brute force. Which I later regretted & paid for.
Rest of the cable management was a breeze as I merely rolled excess cable and tucked in the lower section. This step fortified my determination to never stop looking for a good chance to buy a Fully Modular SFX form factor PSU for the rest of my life.
Tightening all external screws & panels, I went on to install Win, but to my surprise the BIOS was not detecting my pendrive it at all. That's when I realized my brute force damaged something enough that the front USB became unusable. Used the Mobo ports and finished the formalities.
After few days re-opened the case to measure damages. Removing the USB 3.0 header revealed the 3 bent pins in the motherboard. It was painful to watch. Pulled out a ball-point refill and straightened them one by one. Left the thicc front header cable dangling and decided to for a solution. The only answer was a
90 degree
adapter re-routing the cable smoothly below & away from the cooler. Paid another 800 for my stupidity. Returned the product once as I got the wrong orientation. But the result was quite satisfactory.
Temps -
Cpu idle 40-50C, at load(3 times R20 Cinebench ST/MT) 78C max
GPU Undervolted - idle 33C, at load(3d mark & Furmark) 77-79mx
After I re-located to my hometown to cont. WFH, the case survived the flight journey but 2 out 4 feet broke off. For now, I'm simply placing it below the case to keep it stable.
My next upgrade will be to get my hands on Corsair SF 600/750 plat for it's nice sleeved modular cables & sfx2atx adapter. Now if only I could get these in reasonable price. After that Ncase once I feel rich enough to get an imported pc case @ 25k.
-Thanks for reading.