Product Details - Hitachi 250GB Portable HDD

Warranty - Manufacturers Warranty

Condition - New Unopened

Source of Purchase - Got it as ebay Gift

Price - SOLD

Reason for Sale - Already have a Seagate FreeAgent 320GB.

PICS -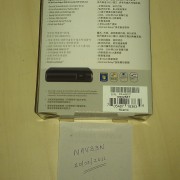 IF YOU HAVE GOT ANY QUESTIONS THEN PM ME.

PRODUCT WILL BE SHIPPED VIA EMS.

PRODUCT WILL BE SHIPPED WITHIN 2 DAYS OF REALIZATION OF PAYMENT.