Expected Price (Rs)

11500
Shipping from

New Delhi
Item Condition

4 out of 5
Payment Options

Cash
Bank Transfer
Purchase Date

Jun 14, 2021
Shipping Charges

Excluded - at actuals
Have you provided two pics?

Yes
Remaining Warranty Period

7 months
Invoice Available?

Yes
Reason for Sale

Not in use
Hi selling a few water cooling stuff
1. Bykski DDC pump res Combo + fan mount bracket:
Price 5500/
pump and bracket were bought from Md Computers. The reservoir from eBay. Was used for only 2 months. Got a bigger build hence a bigger pump res. Was keeping this as a backup pump, don't need it anymore. Great for a small compact build. An RGB strip can be added to it. It has the cut in the pump top for led but did not come with it.
Bykski B-PMD3-COV-BK | DDC Pump With Armor ( Black) - 5000 RPM - G1/4 Threaded - Aluminum Compound - Bykski AIO Watercooling Pump with Armor...
mdcomputers.in
7 months warranty remaining on the pump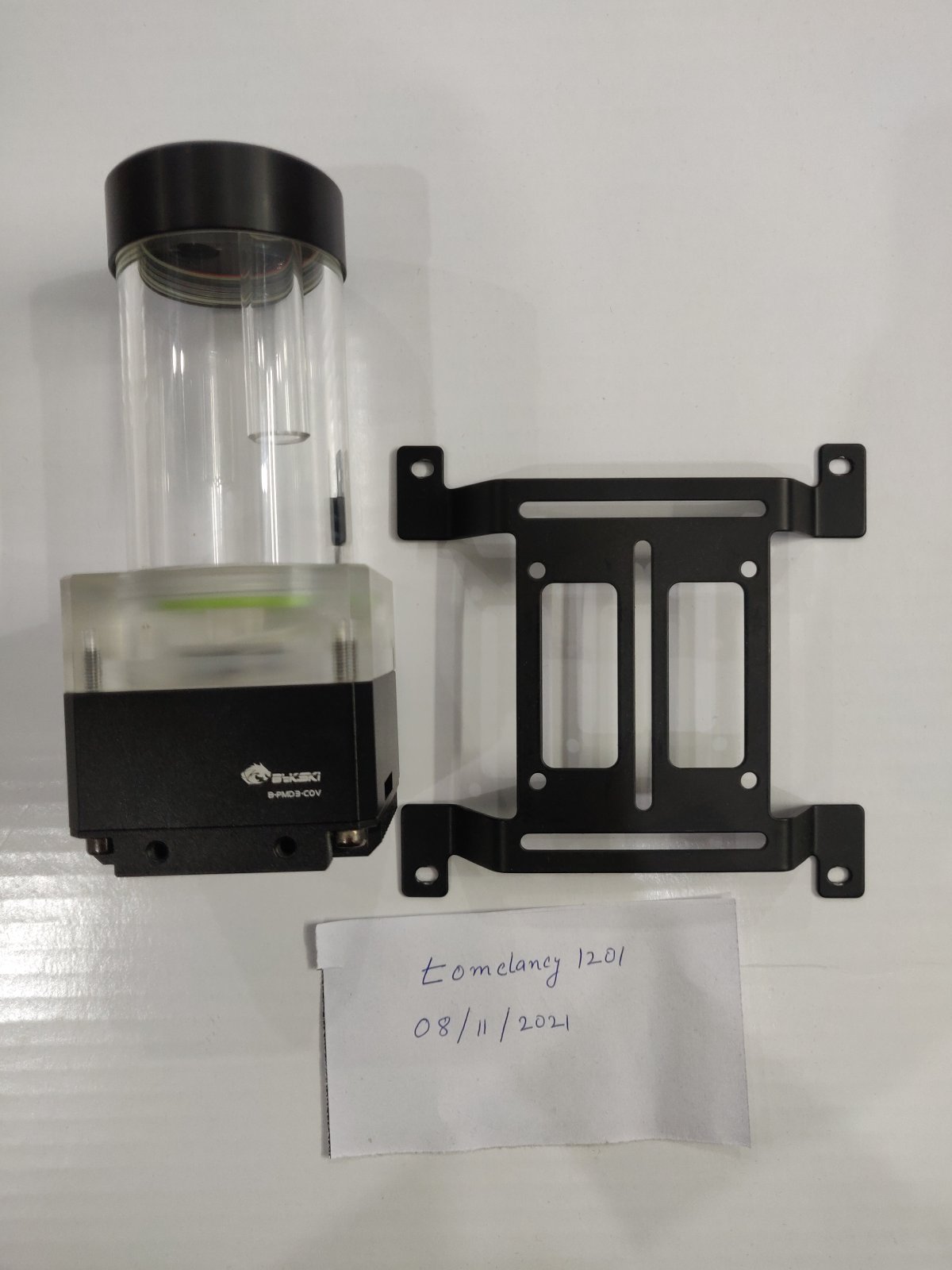 2. Bykski Universal active backplate for RTX 3090:
Price 6000/-
This is a universal active backplate that can be used to cool the GDDR6x memory on the back of an RTX 3090. It can be used with any 3090 (maybe not the Founder Editon). Can be placed on top of the backplate also without opening the GPU heatsink.It can also be put directly on the card after removing the backplate. comes with a bunch of screws.
Have attached how i am using it on my gpu without a backplate
Note: It does not come with rgb have stuck my own strips in the image shown
Got this from eBay. Was unsure If it will reach or not, ended up ordering 2. Both arrived.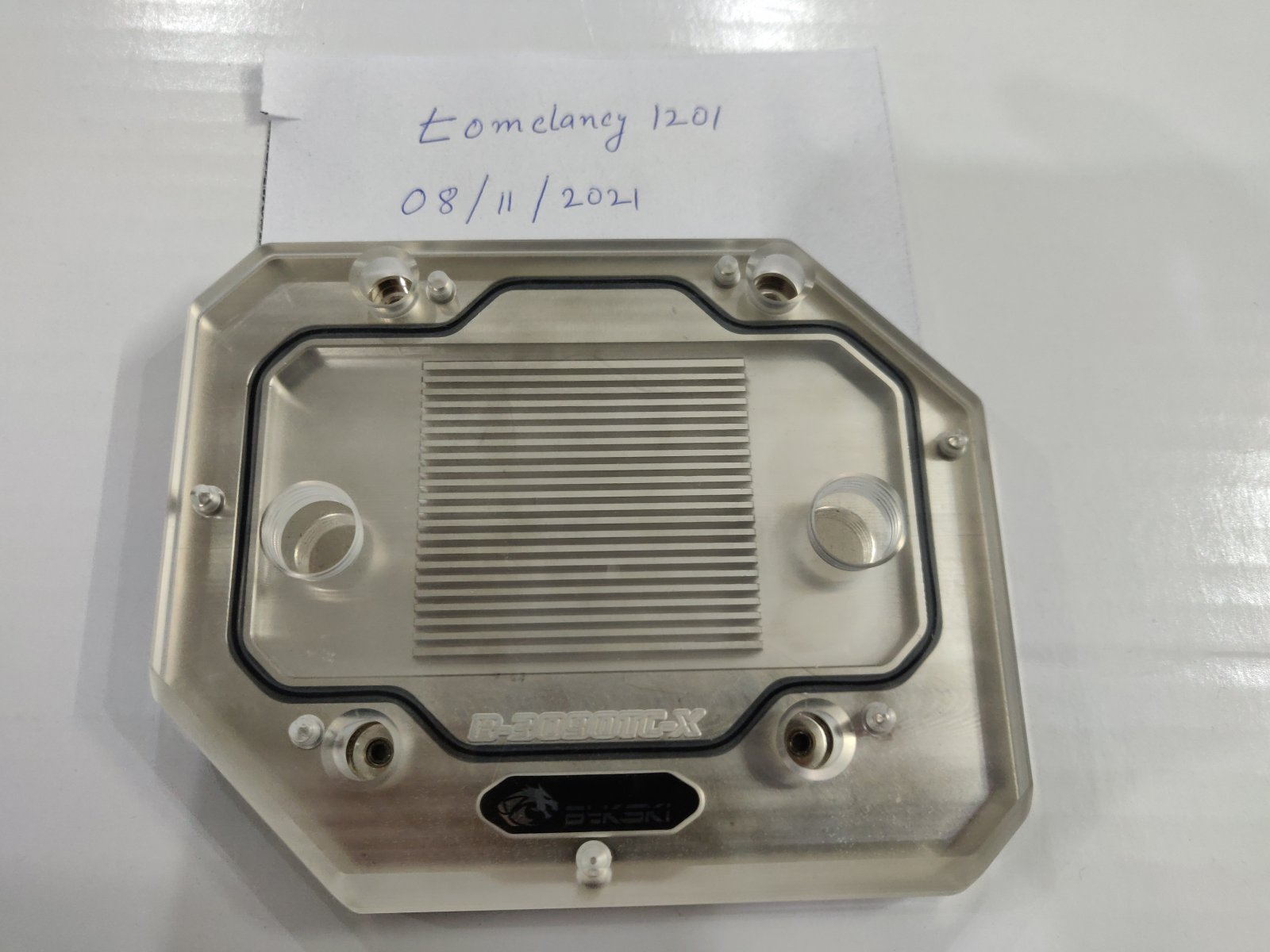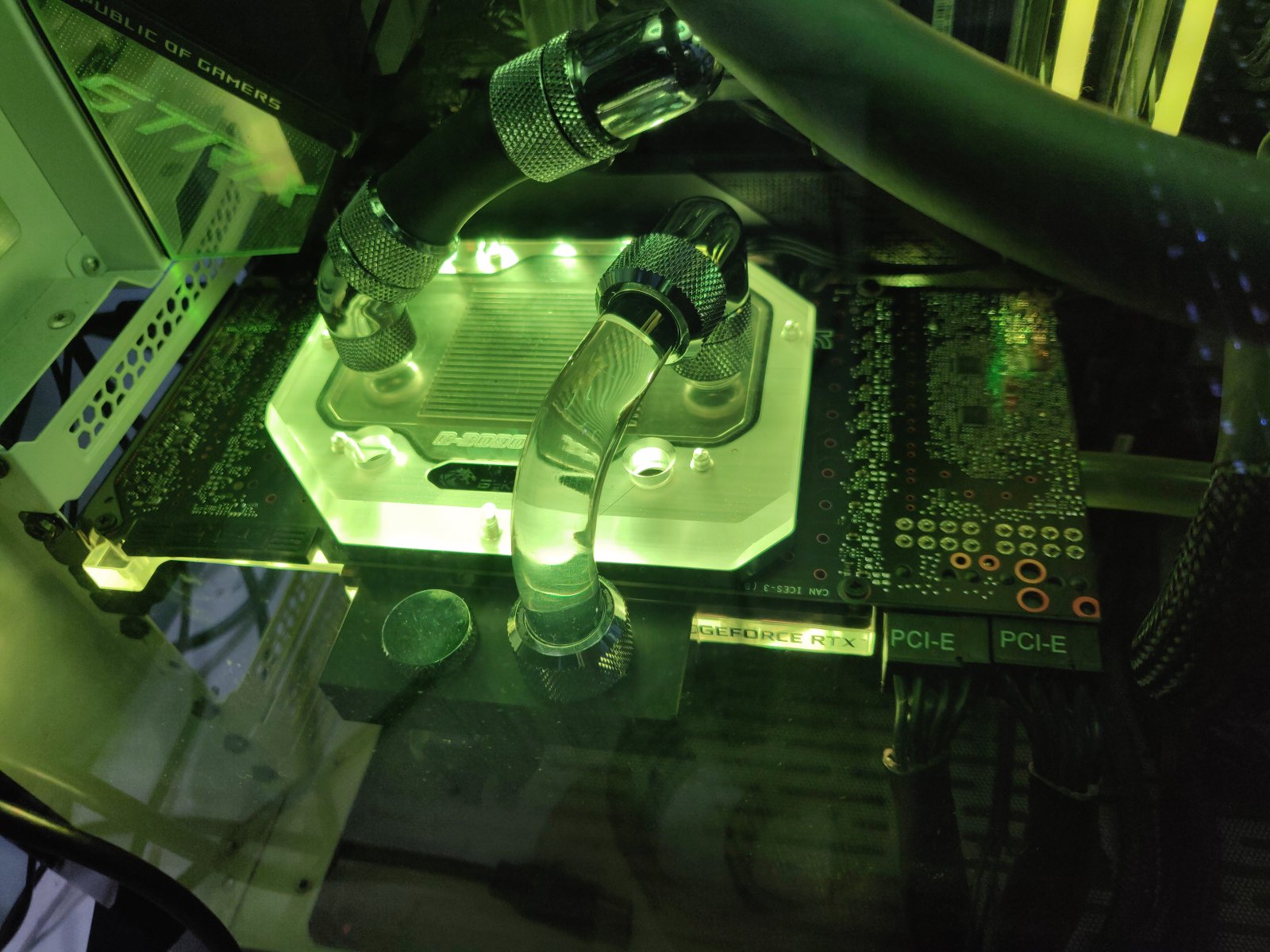 Ps you will need to have your own custom loops for these items.