We have limited quantities of the following Comply foam tips in stock .
Only a limited quantity has been ordered for testing purposes .We have tried to keep the pricing as low as international pricing for these tips which are not easy to source at such prices.




T100/T200/T400/T500 .

The tips will be provided in lose packaging . The prices for different quantities is given below -
2 pairs - Rs. 650 shipped.
3 pairs - Rs. 900 shipped.
5 pairs - Rs.1400 shipped.
Also available , wax guard version TX100/TX400 in black colour for-

2 pairs- Rs.975 shipped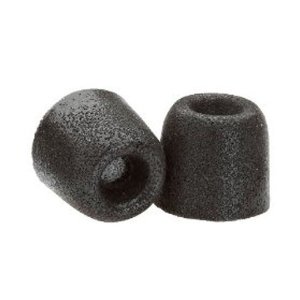 To check which model fits which earphone ,please visit .
Comply
The base diameter of tubing for the T400 and T500 are the same and both fit most IEM models like Triple Fi 10, Radius DDM ,Brainwavz M3 etc.
Stock status :



T-100 =6 pairs
T-200 =5 pairs
T-400 (Large)= 3pairs
T-400 (Medium)= 3pairs
T-500 (Large)= 1 pair
T-500 (Medium)= 6pairs
T-500 (Small)= 2pairs

TX-100 = 2pairs (black)
TX-400 (Medium)= 2pairs