Product Name :
Cooler Master CM Storm Spawn Mouse
Product Link :
http://www.cmstorm.com/en/products/peripherals/spawn/
Details :
Purchase Date - 24/06/2011
2 years warranty by Cooler Master
Warranty Left - ~9 Months
Asking Price :
Rs.1100/- Shipped
*Preference will be given to local [Bangalore] buyers.
Rs.900
for local buyers.
Specifications of Cooler Master CM Storm Spawn Mouse (For PC)
Brand: CoolerMaster
Acceleration: 20 g
Buttons: 7
Model: Spawn Mouse
Name: Cooler Master CM Storm Spawn Mouse
Scan Frequency: 6400
Warranty: 2 year
Weight: 142 g
Length: 107 mm
Width: 75 mm
Height: 35 mm
Platform: PC
Polling: 1000 Hz
Inches per sec: 60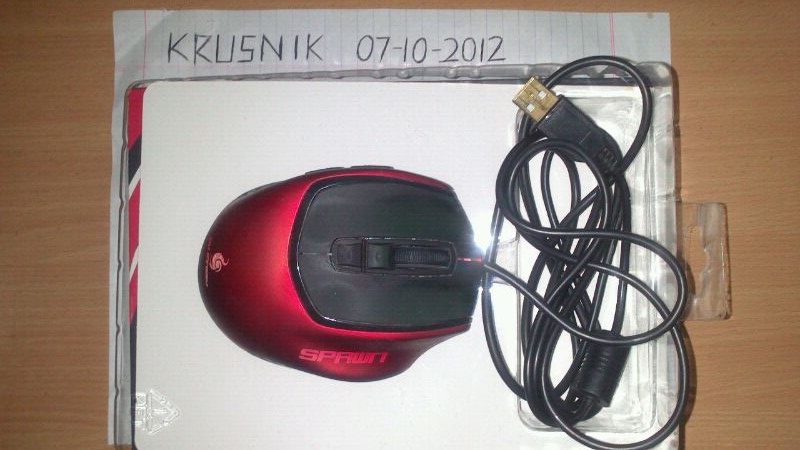 Invoice
Reason for Sale - Bought Corsair M60
*There is a small scratch on bottom left corner of the mouse, about 2mm in length. Not visible, unless you look carefully. There is no other issue with the mouse.

*Please note, mouse pad is not part of this deal.