Name - Corsair XMS3 2 x 2GB (4GB total), Dual Channel RAM.

1600 MHz
Price -
2200 shipped
Time of Purchase -
November 2010
Warranty/Invoice -
Yes. Though, I can't share the bill. Xerox WILL be provided.
Reason for Sale -
Now using 8 GBs of RAM.
Condition -
10/10, nothing happens to RAM.
Location -
Calcutta, WB.
Payment Option -
Bank Transfer.
It's exactly this, but the Indian Variant -
http://www.newegg.com/Product/Product.aspx?Item=N82E16820145260
You can PM to negotiate, though don't expect much.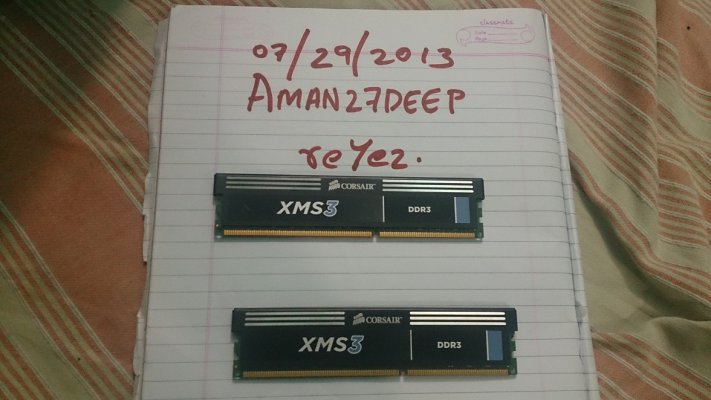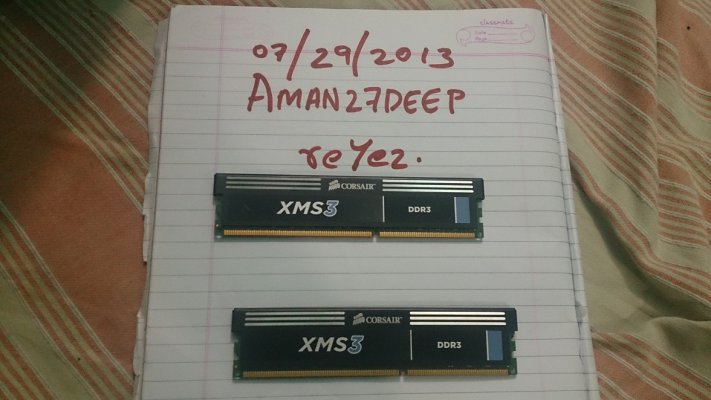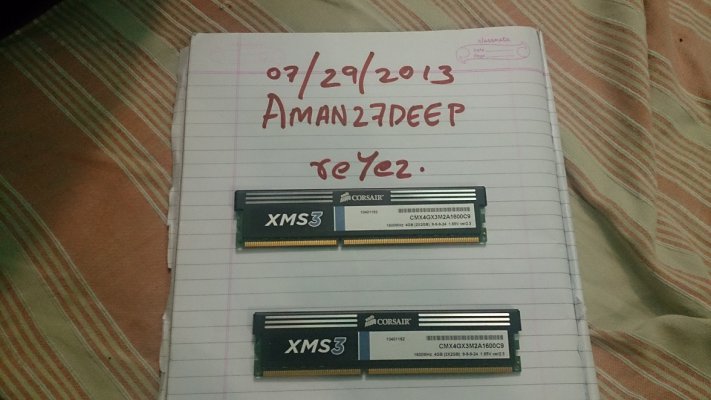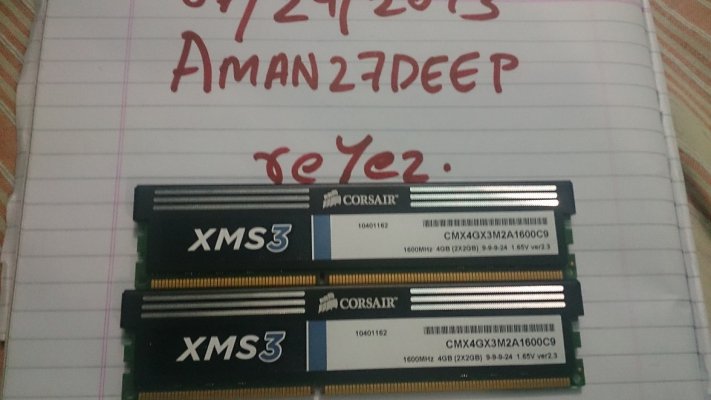 PS - I can't provide CPU-Z pics as I'm lazy. Though, you can trust me as this was running on my primary rig 3 weeks back.