Expected Price (Rs)

3500
Shipping from

Gurgaon - Prefer not to ship
Item Condition

3 out of 5
Payment Options

Cash
Bank Transfer
Purchase Date

Jul 1, 2014
Shipping Charges

Excluded - at actuals
Have you provided two pics?

Yes
Remaining Warranty Period

None
Invoice Available?

No
Reason for Sale

Upgraded to Ryzen
Hello All,
Selling my fully functional 1440p wifi desktop rig.
Have original packing for case, monitor, keyboard, cpu.
All components are >4 years old, so testing warranty only.
Would prioritize local pickups due to bulky nature of items.
Would prioritize full combo sale over single component sale.
Total :4.5K.
Pricing:
Processor -Intel i5-3450
SOLD
Motherboard -Gigabyte Z77-D3H
SOLD
RAM -Corsair Vengeance 8gb (2 x4gb) -
SOLD
Monitor -Crossover 27" 2560x1400 60hz monitor with free desk mount (includes original stand). Single Input monitor : DVI-D Dual Link cable included-
SOLD
GPU - Zotac GT 610 -
SOLD
Cabinet - Corsair Carbide 300R - 1.5k
Wireless KB & Wireless Mouse -Logitech K120 keyboard(1 numpad key missing) + Logitech M220 : 0.5k
Power Supply -Zebronics 600W - 1.5k
Added pics of top and bottom view of the cabinet.
1 Backend fan , 1 fan in the front shroud, both are working fine.
Dust filter at the bottom of the case. Please note the HDD bay clips have cracked due to age.
Case is fully closed version and not windowed.
Cabinet is currently under use, will shift everything out of it based on confirmation.
PM me if youre interested.
View attachment 86966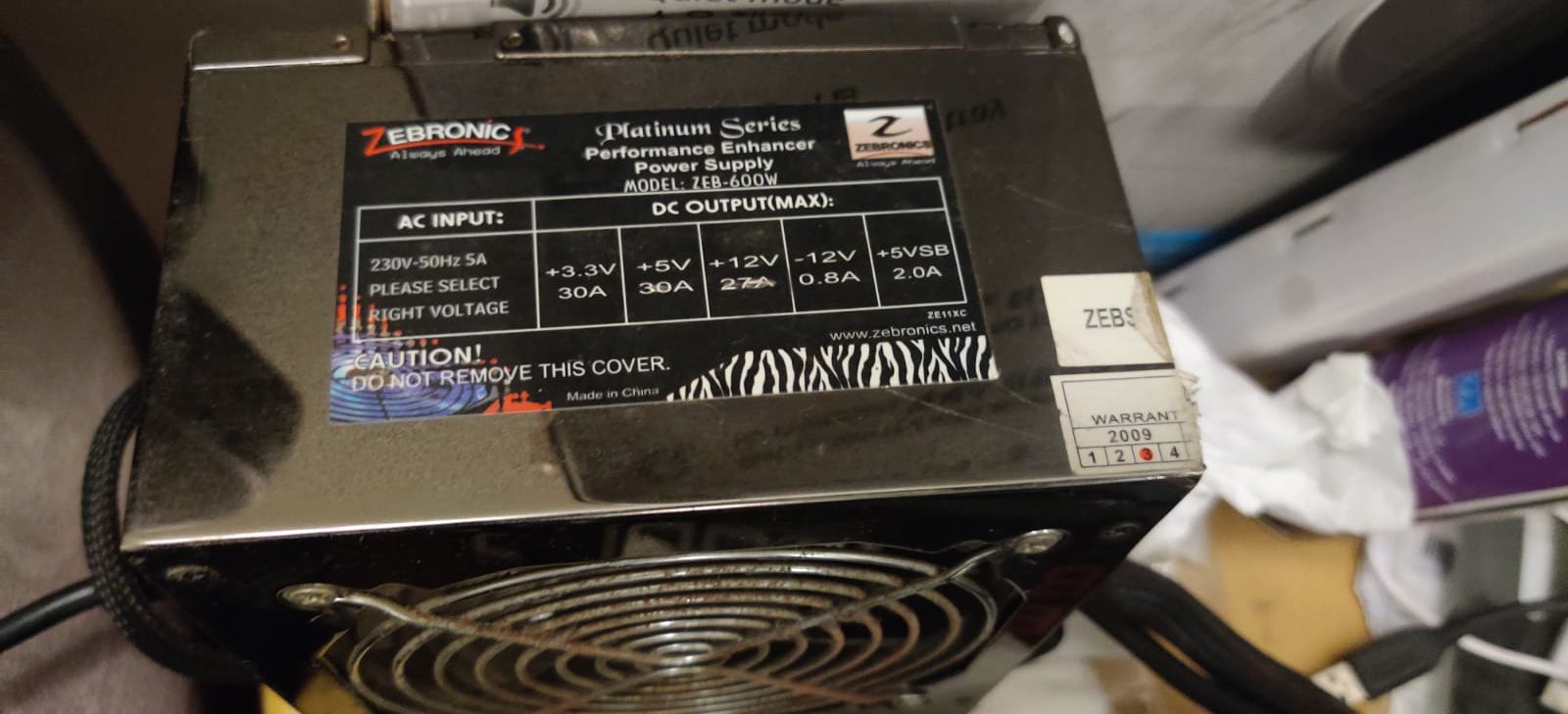 Last edited: