Well, this may be almost on the edge of technology, but I did want to share one of my more 'mechanical' projects that I worked on during the lockdown. I'm pretty sure folks who are into DIY stuff will like something like this.
I'm a big fan of pegboard mounted tools rack as seen in many western countries. I tried my hand with something more basic, like a wood board that act as a shadow board for mounting tools.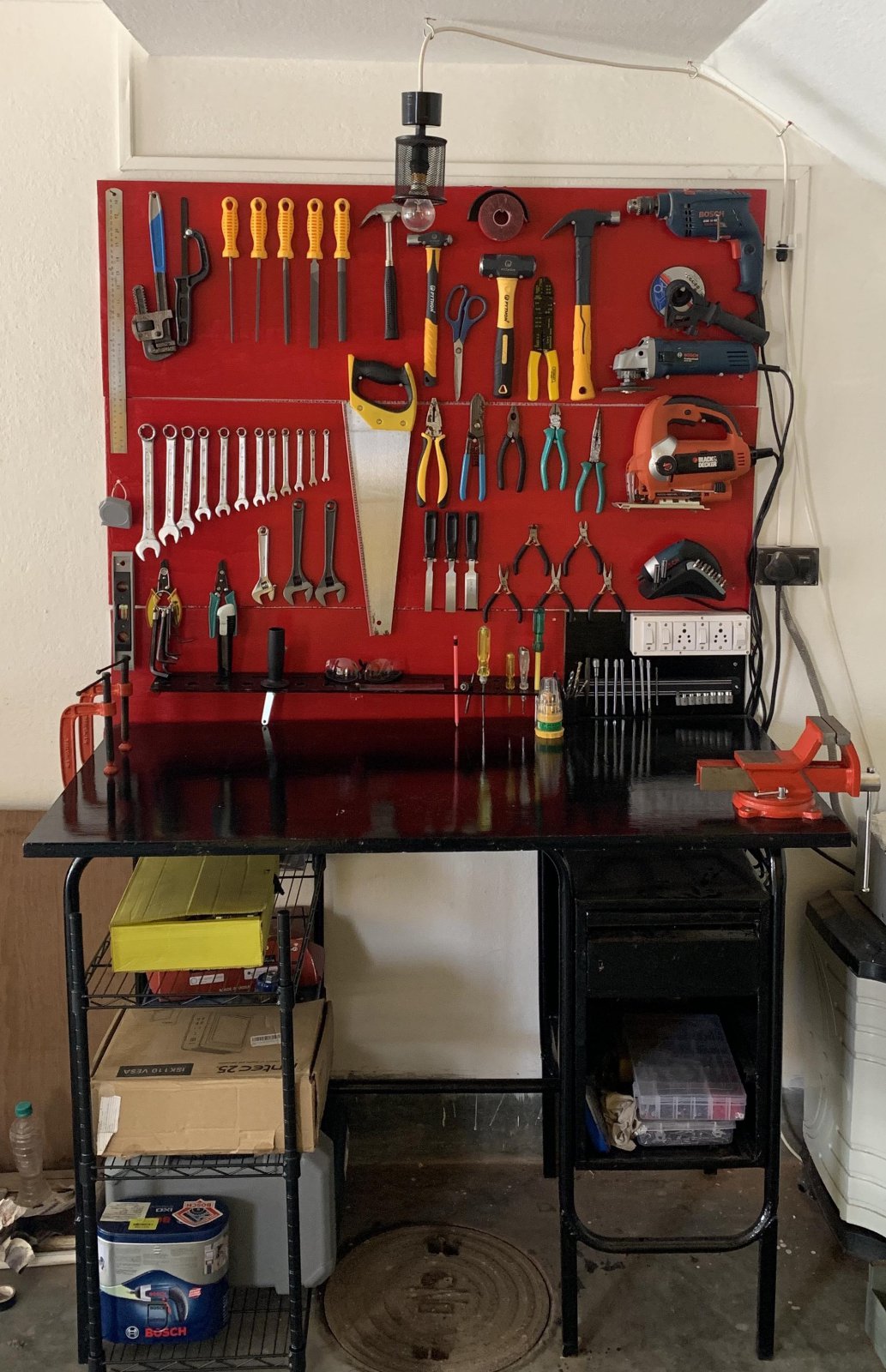 It also houses my major power tools:
1. Drill (Bosch GSB 500RE)
2. Angle Grinder (Bosch GWS600)
3. Jigsaw (Black & Decker KS900EX)
4. Rotary Tool (Dremel 4000)
Here is the time lapse of building this tools station.