UPDATE
MSI said the naming scheme of their laptops depends on the GPU in it so the 8R
C
has GTX 1050 (non-Ti) and the 8R
D
has the GTX 1050 Ti. Sorry for the confusion. The GPU details provided by MSI on the Flipkart site contradicted each other so... :/
MSI GL Series Core i5 8th Gen - (8 GB/1 TB HDD/Windows 10 Home/4 GB Graphics) GL63 8RC Gaming Laptop
Not sure if this is the standard pricing with gimmicky discount sticker slapped on it (just kidding, it's not. See last image for proof).
Product preview on Flipkart: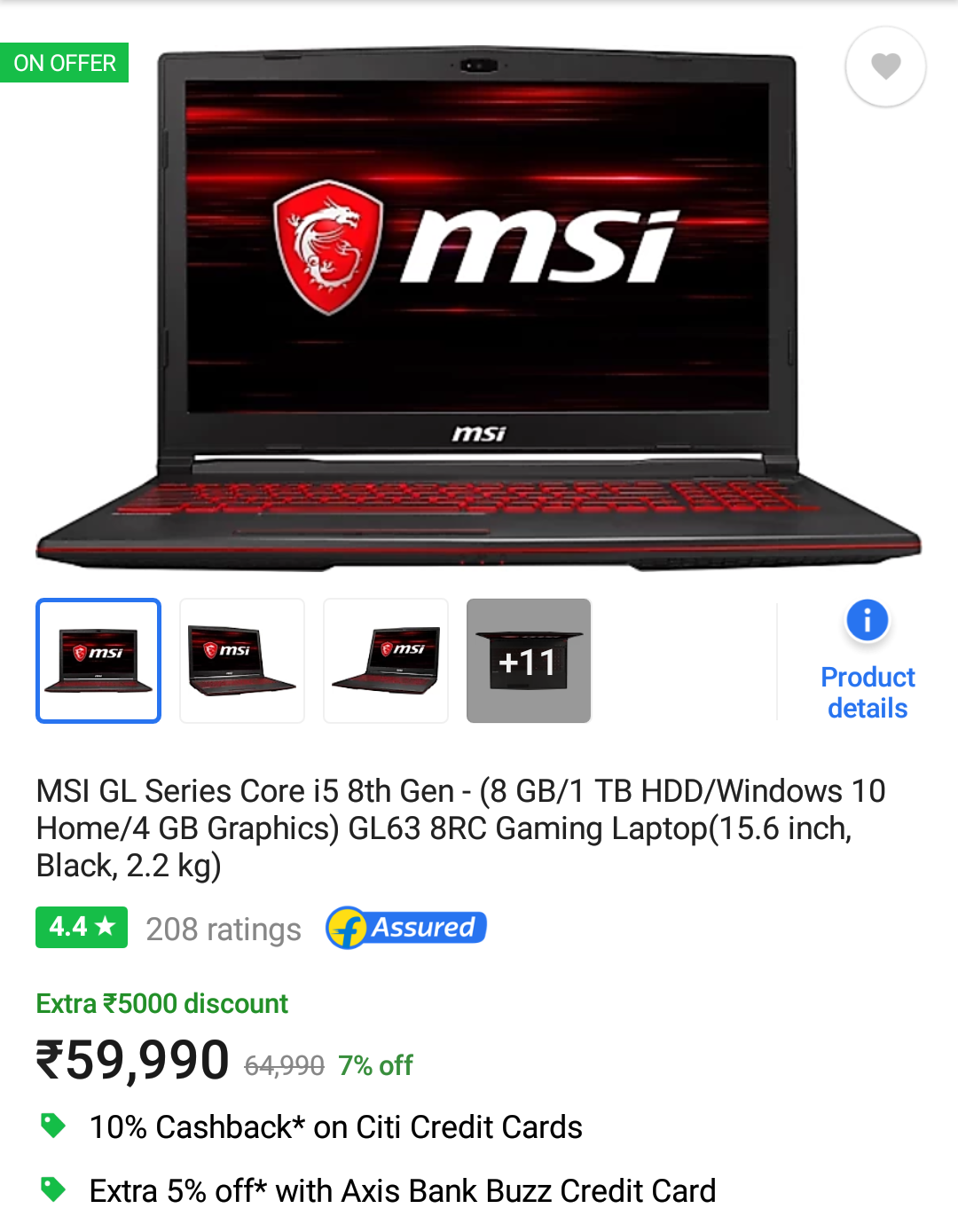 Product specifications summary: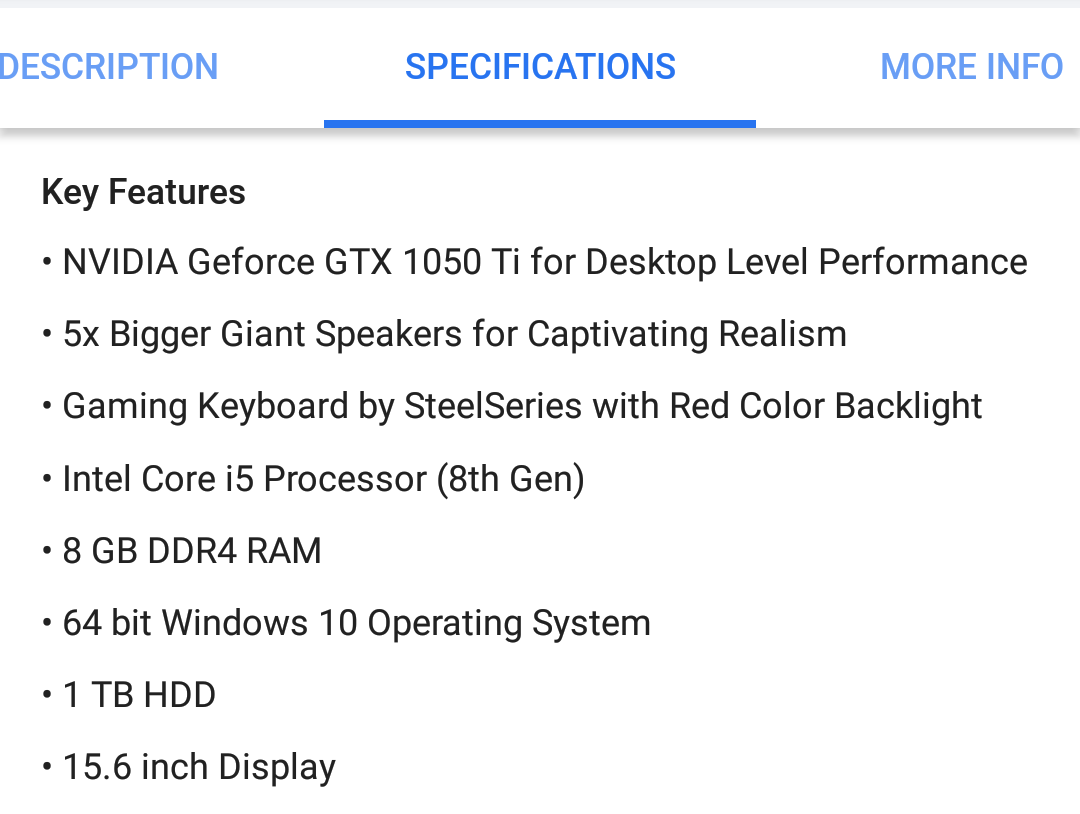 Product specifications in detail: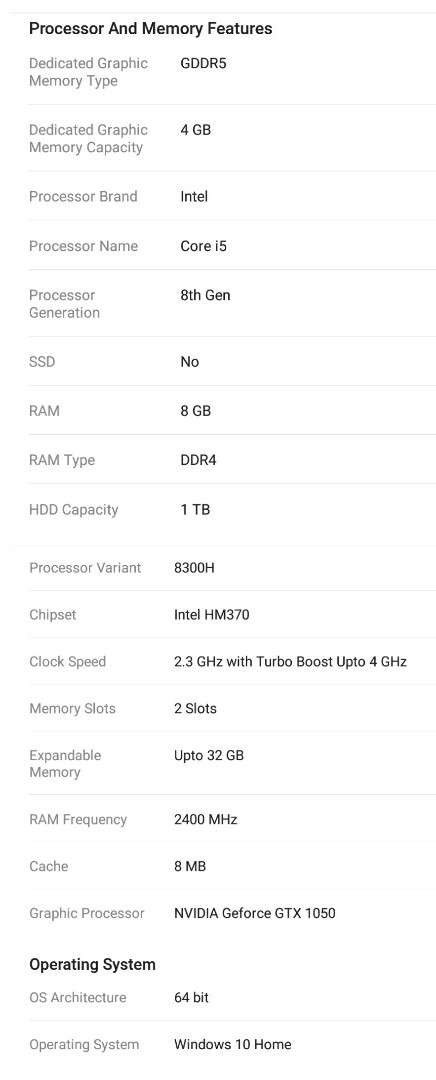 ark.Intel details: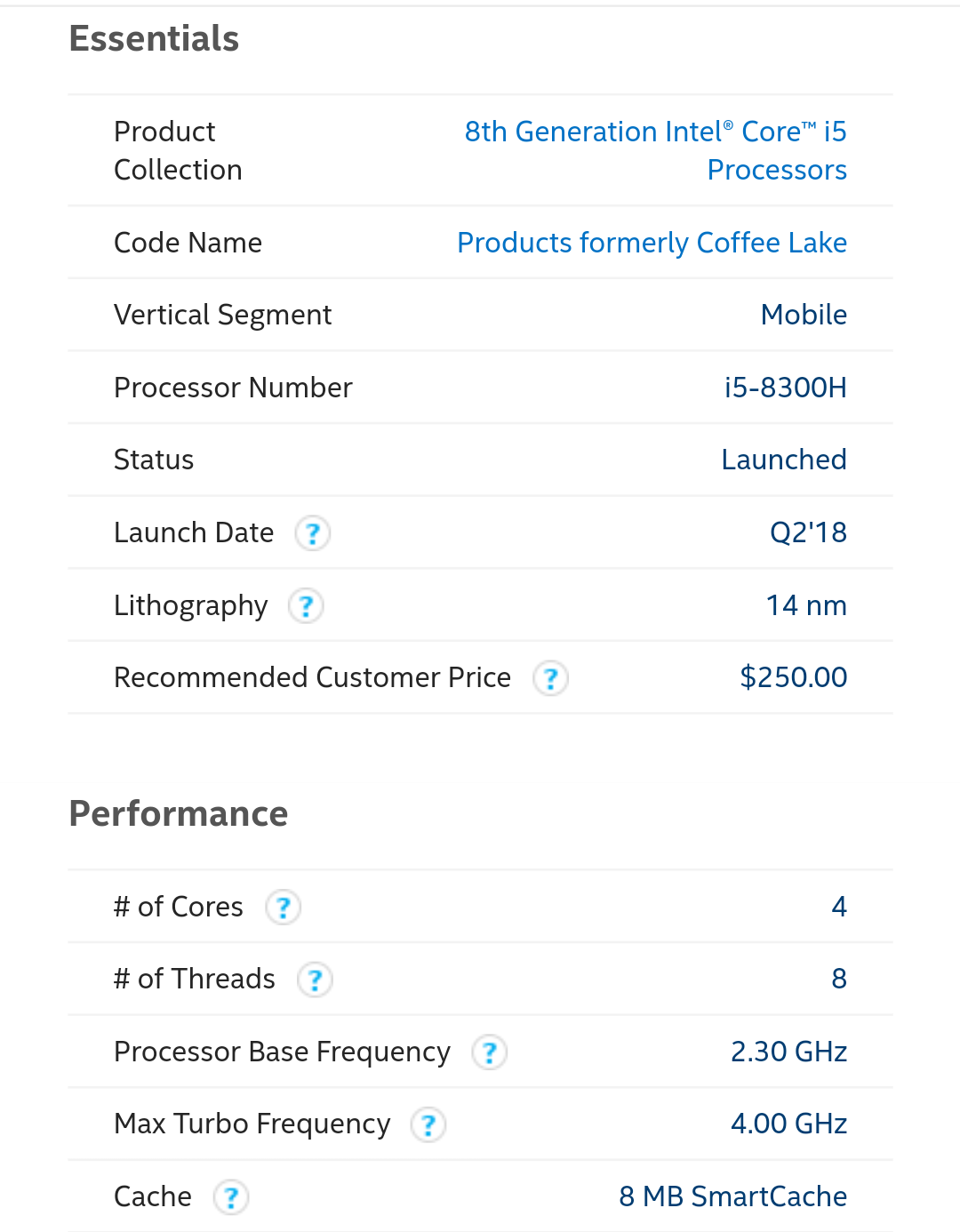 Proof that the discount is not a gimmick: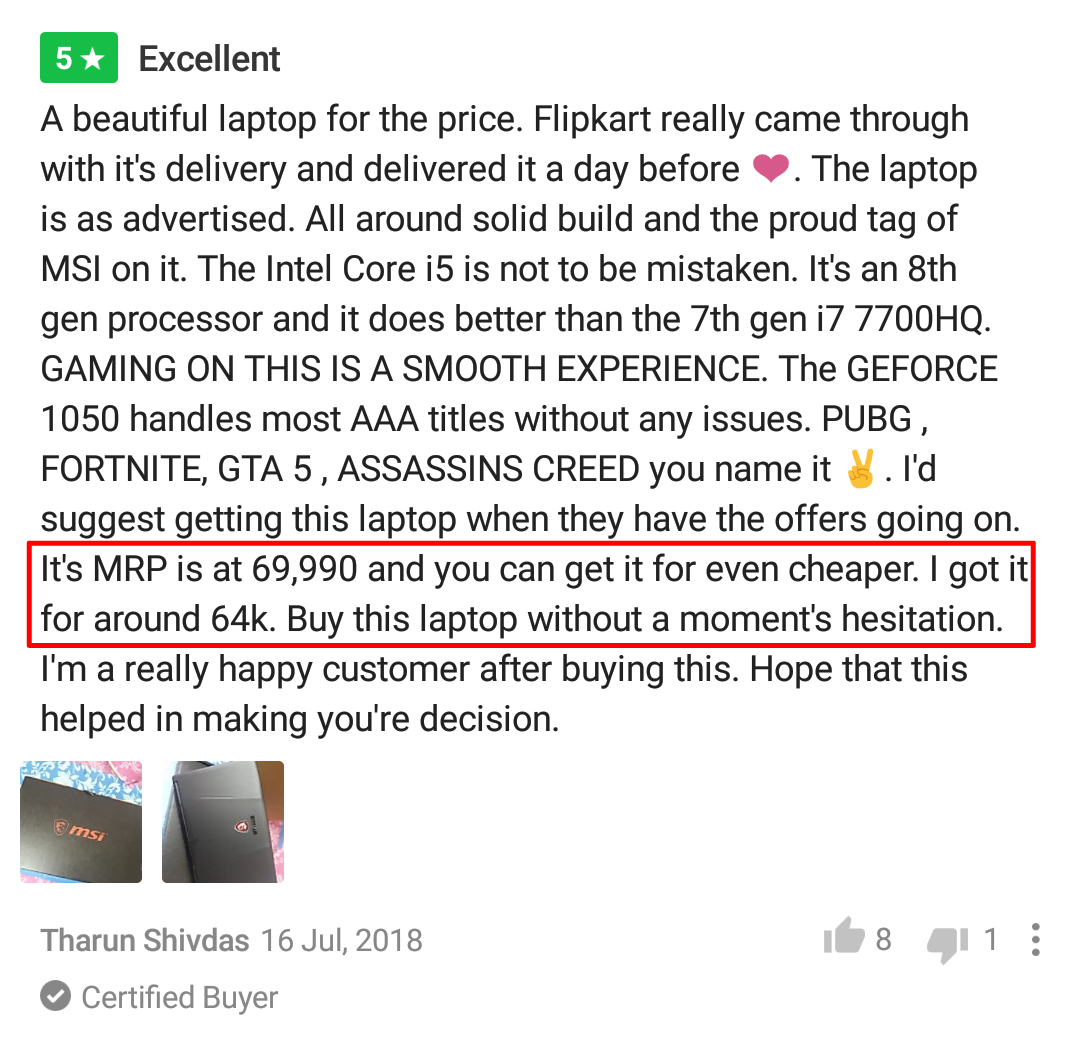 Here, this buyer said that the MRP is 69,990rs, 70k effectively. And it's discount price or the price which he paid for it was 64k. The current price is 60k. That's 4k off. And imo it's a very good deal. It's a laptop for gaming with the latest 8th gen i5 (4C/8T) and GTX 1050Ti. Usually the products in this range come with 7th gen i5 (4C/4T) and GTX 1050 non-Ti (2GB).
CONCLUSION: DAMM GOOD DEAL!
Last edited: