PLEASE READ BEFORE BUYING:
1. Will ship the item only after payment.
2. In case any of the product is not in the condition that is stated below due to damage enroute or some other problem, I will refund to you the full amount after you have proved to me that there is actually a problem with the item and after the item reaches me. Shipping costs from your destination to me will not be incurred by me.
3. The deal is only confirmed once you have paid me the money, i.e. the item belongs to you only after the money has reached me. I will not hold it for anyone (may hold if I think the buyer has genuine interest in the purchase).
4. If you have an offer go ahead and post it, but I will not reply if its a lowball. But then again you are welcome to lowball, its a free bump for me!
5. Local buyers will get preference if they are paying me in cash.
6. Local buyers doing pickup will have to come to the station closest to me to do the pick up.
7. Cash back warranty is valid for 3 days. No cash back warranty on this one. Its a brand new sealed piece. If it turns out to be defective then you can claim warranty.
8. When you PM me please provide details of where you are from and how you will be paying.
Product Name: Google Nexus 5 16 GB Black
Expected Price: Rs. 31,599 + shipping
(Also Ready to Trade this + Cash for Nexus 5 32 GB Black)
Manufacturer page URL:
http://www.google.com/nexus/5/
Description if any: Brand New and Sealed.
Product condition: 10 of 10
Remaining Warranty period: 1 year Standard Manufacturer Warranty
Warranty available in: India
Invoice Available: Yes
Image(s):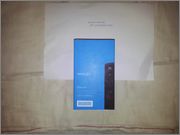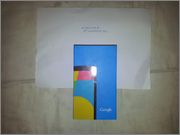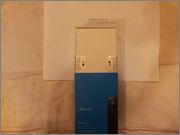 Shipping from: Mumbai, India
Shipping to: Anywhere as long as you are willing to incur the shipping costs
Preferred courier: A good reliable courier company with insurance
Payment options: Cheque, Cash, NEFT
Last edited: