Expected Price (Rs)

9000
Shipping from

Delhi
Item Condition

3 out of 5
Payment Options

Cash
Bank Transfer
Purchase Date

Feb 15, 2016
Shipping Charges

Local buyers only
Have you provided two pics?

Yes
Remaining Warranty Period

None
Invoice Available?

No
Reason for Sale

Upgrading to new iphone
Selling my iPhone 6s 64GB Gold, upgrading to new iPhone.
Bought in early 2016, don't remember the exact date.
Included- Original box, cover, original cable and charger(not working) and original headphones(sealed and unused).
Edit: Not looking to sell stuff separately at the moment, full set only. Thanks.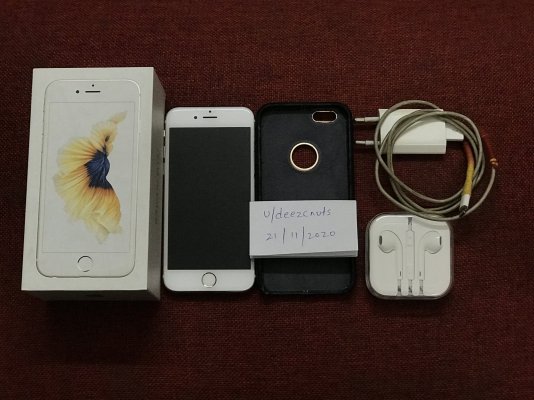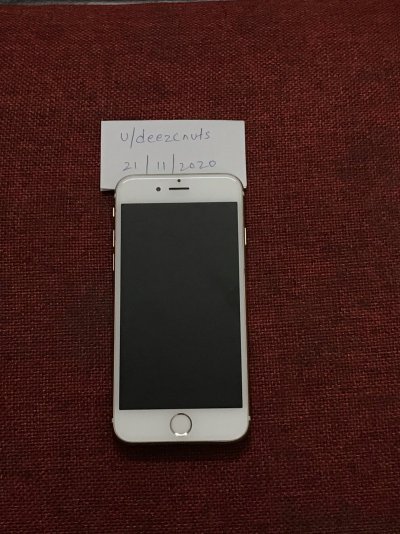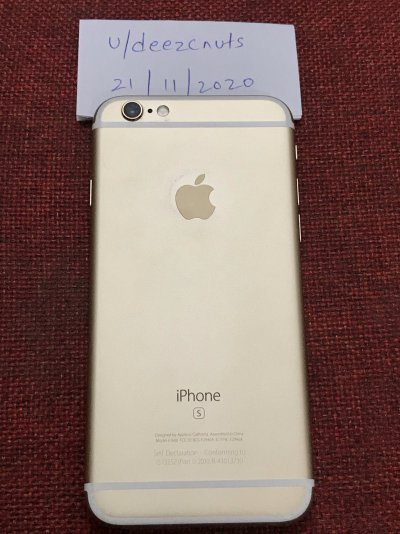 This phone has a few issues.
1. Dead pixels along right edge and battery area.
Touch works fine in those areas
. Just the pixels are dead or discoloured.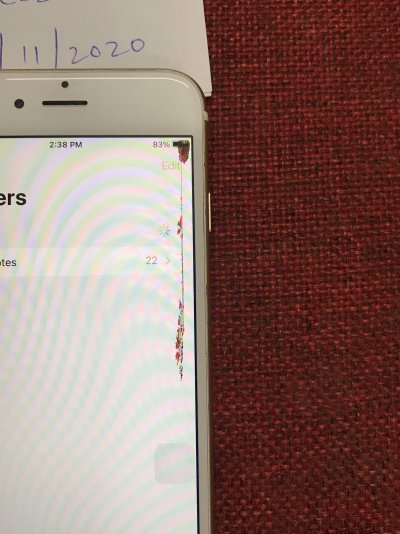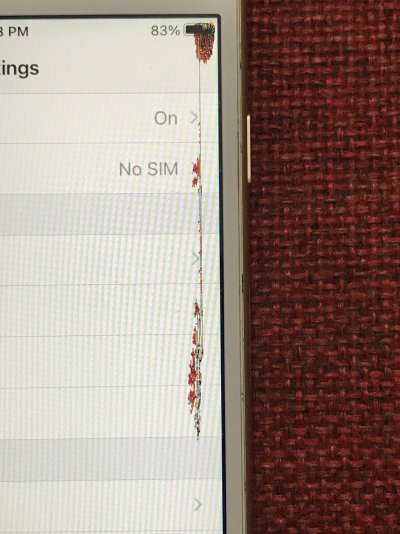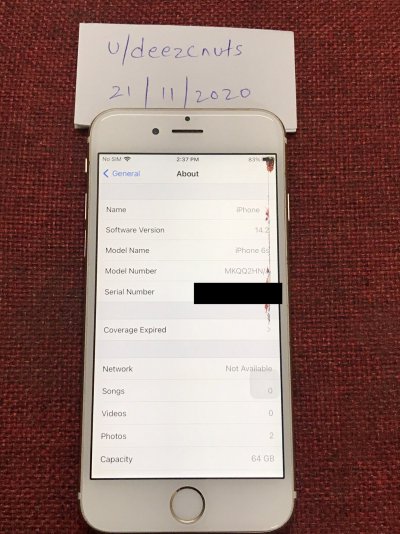 2. Battery issues
The reason for upgrading to new iphone.
The original battery was replaced in Jan 2019. It was at 76% health and had a battery warning in battery health.
But since last month, phone started having sudden shutdown issues and incorrect battery level readings.
Phone used to suddenly shutdown when below 20% and doing any heavy task.
Battery reading also were inconsistent. After sudden shutdown, it would restart to show 3% battery. After manually restarting again it would show some different battery charge value between 30-50%.
Current battery health is at 86% and does not show any issues or warnings or reports sudden shutdown detected.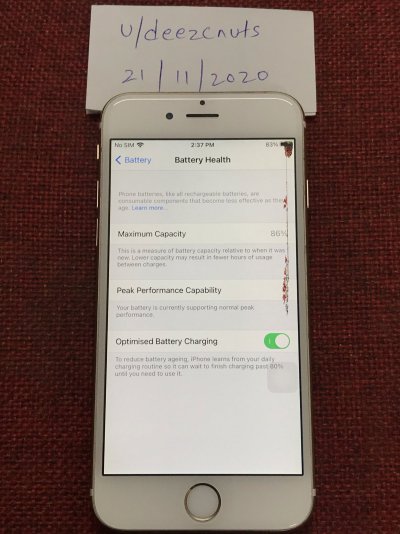 After switching to new phone and having reset it twice, this issue has not occurred again. Even ran 3DMark benchmark for an hour, no shutdown.
But, for all intents and purposes, assume the battery to still have the issue and can occur again.
What can it be used for?
1. As a backup iphone
2. If you need another device for imessages (for a kid maybe)
3. Jailbreak it and use it as a airplay reciever at home (personally planning to do this, have an old 2.1 aux system, make it a wireless airplay speaker)
I have transparently mentioned all issues upfront.
I feel the asking price is reasonable
,(looks like there are better condition items than mine). But I am open to negotiation but please no lowballing. Feel free to message me for any queries.
Local sale only, not shipping at the moment.
Cash, upi, paytm
Last edited: