Hey guys
Till now I used to get my ITR prepared via Cleartax but since this year they are charging 500 bucks.
So opting for another site this time.
However, while filing from another site its giving me error on the last step: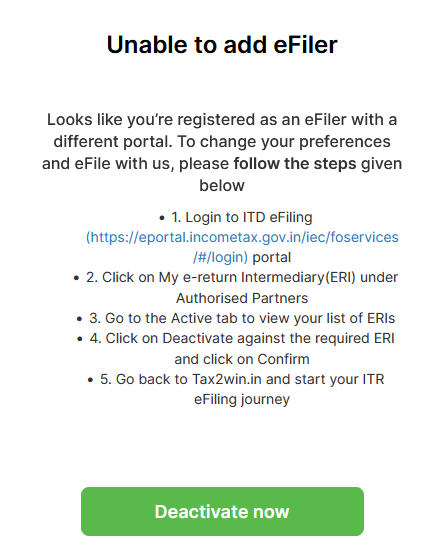 On IT website as per the steps/links this is what I'm getting..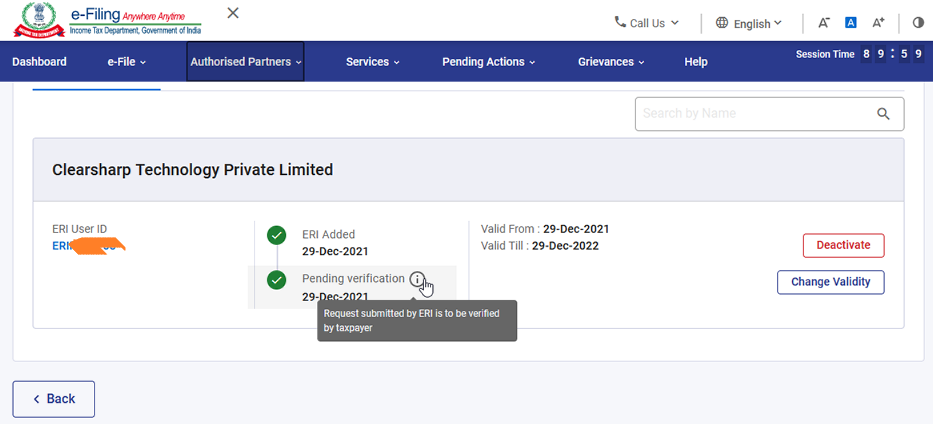 I'm unsure if I should deactivate or not. I think it will deactivate Cleartax and activate this new tax service for filling.
However, I"m concerned with the "Pending verification" thing.
Any tax expert who can advise or salaried people who are filing ITR in this month.