***SOLD***
Product condition: Excellent. Not a scratch.
Warranty: None. It's about 2 yrs old.
Reason for sale: Had bought for dad. Lying unused.
**Please PM your offers. If you have any questions, please PM. Would like to keep the thread clean.**
About the product:
6 mm at its thinnest, 20 mm at its thickest, and the entire notebook is only weights 1.3 kilograms added with the battery! (more info:
MSI Global ? Notebook - X340
).
Read laptop mag Review:
MSI X340 - Review of the MSI X340
Specs:
Processor: Intel Core 2 Solo U3500 1.4GHz (more powerful than Atom processors. more info:
PassMark CPU Lookup
)
RAM: 2GB DDR2
Graphics:
Intel GMA 4500MHD Graphics Card
Storage: 2.5" 320GB SATA
Screen: 13.3" LED Backlit Display (1366x768)
OS: Windows 7 Home Basic
Dimensions: 330(L) X 224(D) X 6.0~19.8(H)mm
Weight: 1.3KG
Ports: 2x USB 2.0 ports, Headphone/mic jacks, VGA, HDMI, LAN, Card Reader
Webcam: 1.3MP
Wireless: WLAN 802.11 b/g/n , Bluetooth 2.1, wimax
Battery: flush 4-cell. Gives about 2 hours of backup
Color: Black

What this product is good for? Websurfing, e-mails, regular movies, music, downloading(it's a 5w TDP CPU).
What this laptop is not good for? Gaming, HD movies, encoding movies etc… This is not a high-performance machine. Not good for travel either as it has about 2hours of battery life.

Product images:
Comparing the thickness of the 13.3" MSI X340(left) to the 11.6" ThinkPad X120e (right).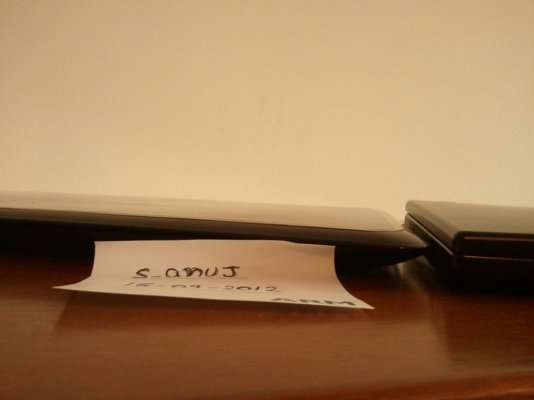 Windows info & CPU-z screenshots: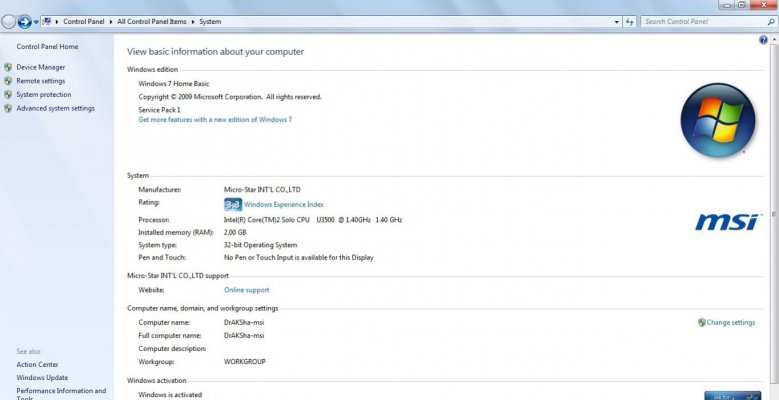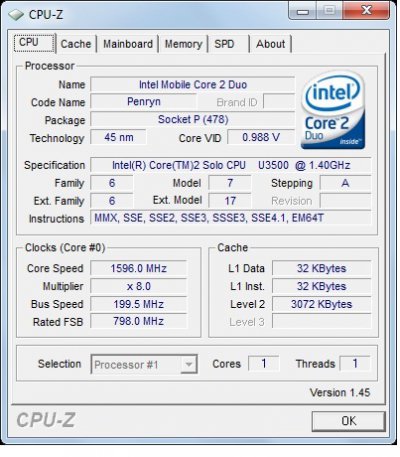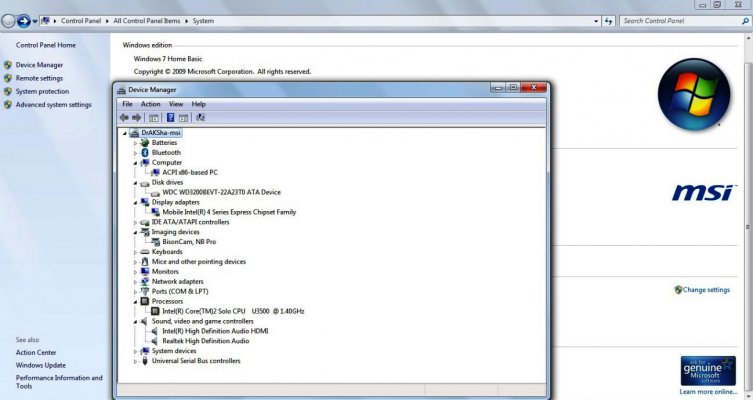 Product images: