Product Name: EBL 12 Bay LCD AA AAA 9V Battery Charger for Rechargeable Batteries +
Eneloop NiMH rechargeable AA batteries 1.2v 1900mAh (8 count) + Sunlabz NiCd rechargeable AA batteries 1.2v 1000mAh (8 count)
Expected Price: Sold
Shipping charges: 0
Manufacturer page URL:
EBL -
https://www.amazon.com/EBL-Battery-...F8&qid=1473860740&sr=8-1&keywords=ebl+charger
Eneloop -
https://www.amazon.com/gp/product/B004UG41XW/ref=oh_aui_search_detailpage?ie=UTF8&psc=1
Sunlabz -
https://www.amazon.com/SunLabz®-Rechargeable-Batteries-Highest-Performance/dp/B00J18PFIO/ref=sr_1_2?ie=UTF8&qid=1473860705&sr=8-2&keywords=sunlabz+nicd+1000mah
Description if any: I got the charger in 2015. It's in great condition. It has LCD to display charging level of each bay. Can charge upto 9 AA/AAA batteries and 2 9V batteries simultaneously. Comes with US type adapter, so you'd need to get a US to Indian type converter. I bought the Eneloop batteries in 2014, mainly for my DSLR Speedlite. I have used it about a dozen times. The sunlabz I bought in 2015, used it less than 5 times.
Reason for Sale: No longer needed.
Product condition: 9 out of 10 (Just because the batteries are not brand new.)
Purchase Date: 2014/2015 (as mentioned in description above)
Remaining Warranty period: NIL
Warranty available in: --
Invoice Available: No
Shipping from: Chennai
Shipping to: All over India, Local buyer
Preferred courier: DTDC
Payment options: Cash, NEFT
The EBL 12 bay smartcharger is great to have if you use multiple rechargeable batteries for your devices such as DSLR speedlite or other battery operated devices. The smartcharger has intelligent control with advanced MCU control and -∆V function, over-heat and over-current protection, short-circuit protection, non-rechargeable and defective battery detection.
The rechargeable batteries included are sparsely used and have a lot of cycles left in them.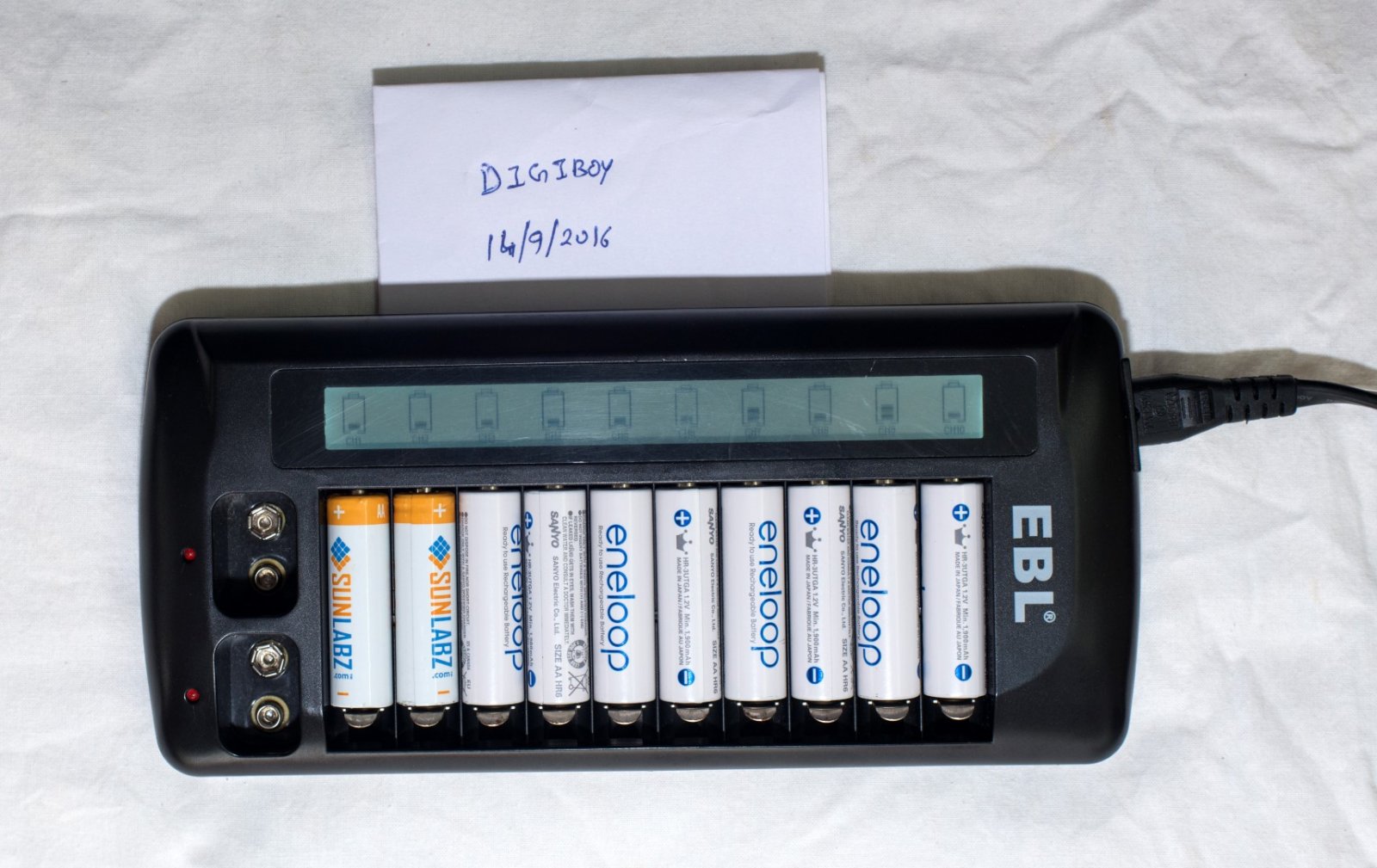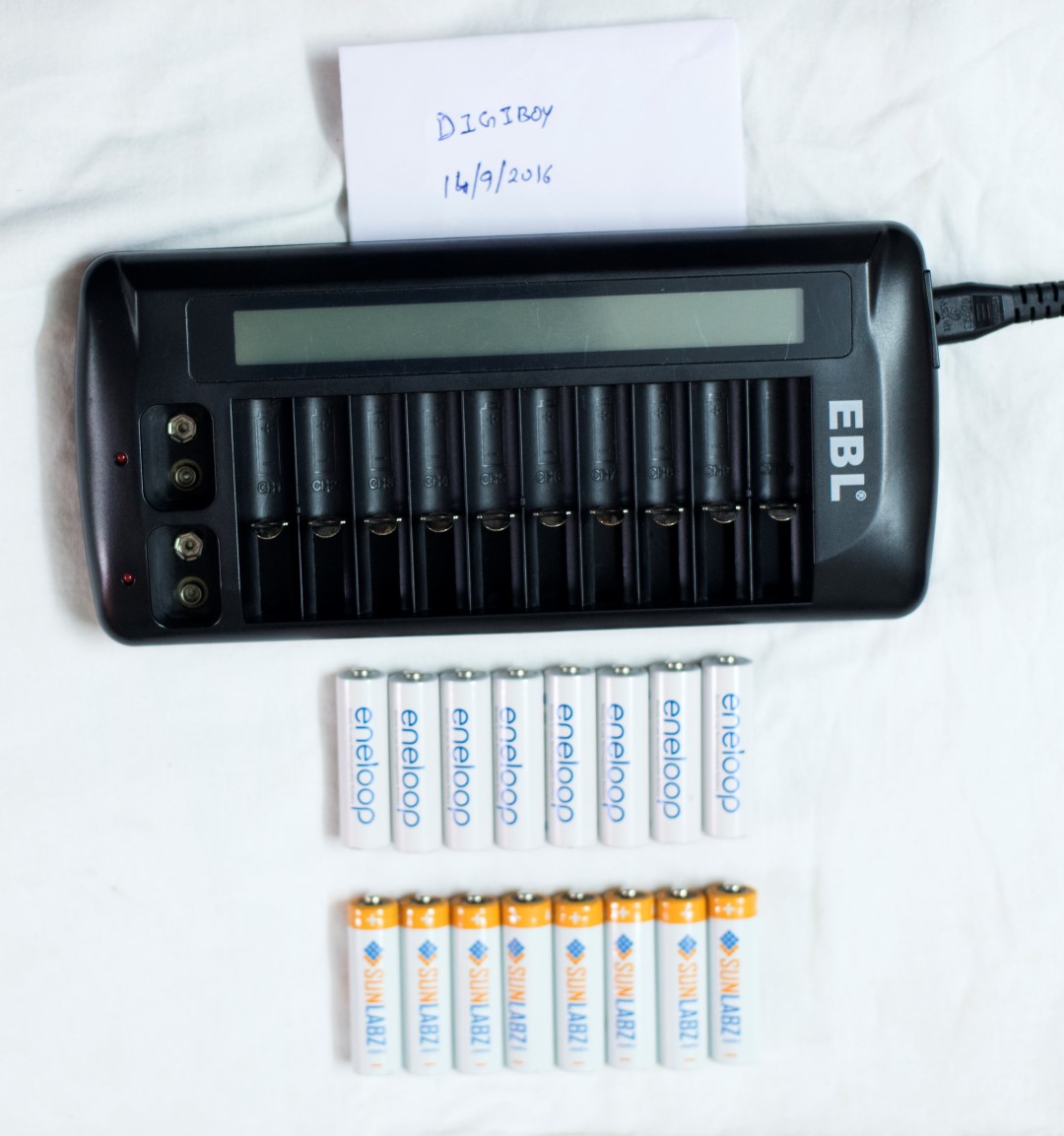 Last edited: