Well-Known Member
Veteran
Hathway Broadband has launched new "affordable 50 mbps plans based one the Docsis 3.0 platform.
The plans can be seen at
Hathway
Or specifically :
http://www.hathway.com/broadband/broadband_home.php
I was on a 2mbps 4gb per month, plan which used to cost me 3045 per 6 months.(secondary connection).

When i went to renew today , i was introduced to the new plans. 50 MBPS,10 GB per month,512 kbps post FUP, 3819 for 6 months,which is just awesome.
Also hathway are offering a DLINK WIFI Router free of cost (i.e. 0 rental , refundable deposit of 1000) and a CISCO modem (Rental 50/- for 6 months).
Old users are allowed to switch over free of cost, and new cisco modem is being provided to replace the old Scientific Atlanta one.
A
nd the prices are inclusive of taxes,ignore error in document below.Atleast i paid just 3819 for the 50 mbps plan.
Following is the plans list i got :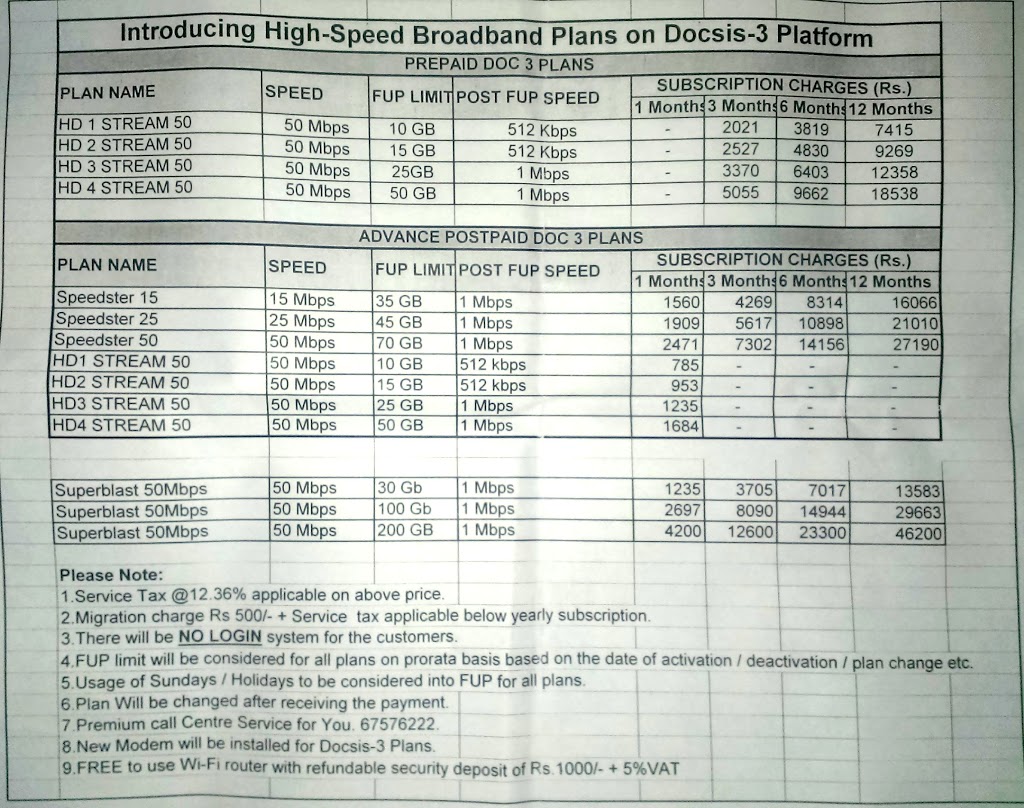 From their Website :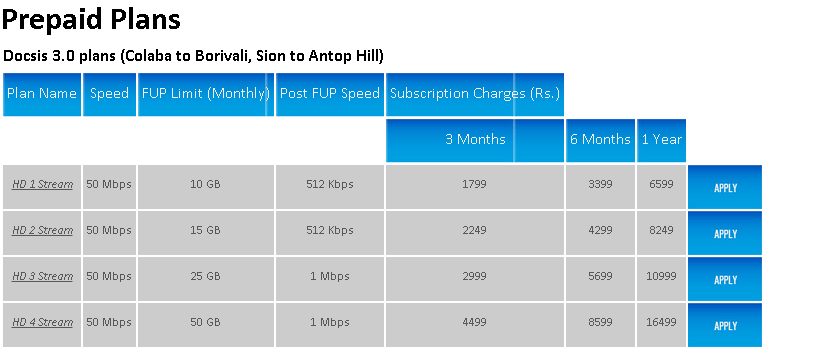 Last edited: