LOGITECH Z4 2.1 system with remote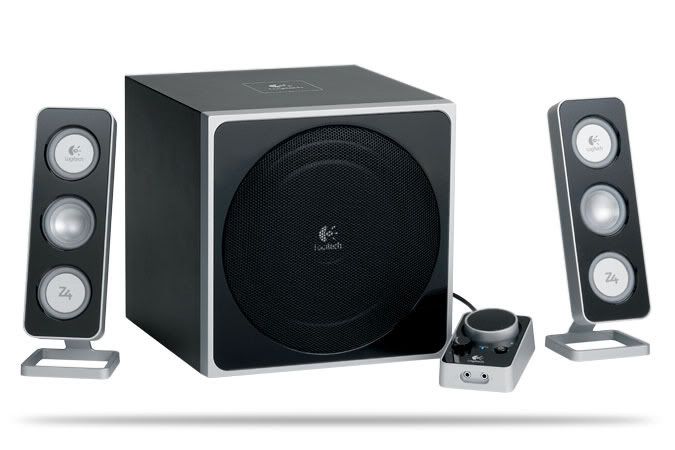 Well, like i said in the show off section, I'm selling these awesome speakers just bcos i am missing the rear channels as i'm a big time movie buff. But for those who are looking for a gr8 2.1 system in the 4-5k range, nothing beats the Z4. These speakers are way better than the FX4021 across all dynamic ranges. The satellites have an active driver with 2 pressure drivers for gr8 high and mid range performance. And the monstrous 8" pressure driver of the sub is enuf to send shudders down ur neighbour's spine..
And unlike the Z2300 which has been criticized for the boomy bass, the Z4 sub packs in the right punch without being boomy and sounds gr8 overall. And to top it all, they are one of the best looking speaker systems in this range. The Z4 will compliment ur LCD panel like none other with its slim satellite design.

I have not used the speakers at all, apart from a photo session for the show off section. Even the protective stickers on the satellites and remote are intact. So basically, u are getting a brand new speaker system for
4.0k
.
The speaker system is very heavy and i wud prefer a buyer from Mumbai as shipping cost to another city wud be too much to make it a good deal.
Still, if a buyer is from some other city, pls PM me and we will work out the shipping...
PRICE DROP!!! 4000/- ONLY!!!!
Still, you'll be getting the same brand new and unused speakers with 2 years warranty!!!
Market Price is Rs. 5200/-
Tech specs :
A review here :
Techgage - Logitech Z-4 2.1 Speakers
PM me if u are interested.